Royal College of Art graduate Dani Clode creates 3D printed wearable third thumb to extend the natural abilities of users.
Thanks to the opposable thumb, humans and a majority of primates have obtained unique natural abilities over time. Whether it's grasping a rock to use as a tool or shredding on a guitar, this psychical adaption has helped our species get to where it is today.
But what if you had the capacity to add a third thumb to you collections of digits? How would this extra finger impact and even extend what we are able to accomplish?
Dani Clode, a graduate student studying product design at the Royal College of Art, recently used 3D printing to create "The Third Thumb." This wearable contraption is a motorized and controllable extra digit, enabling users to extend their natural abilities.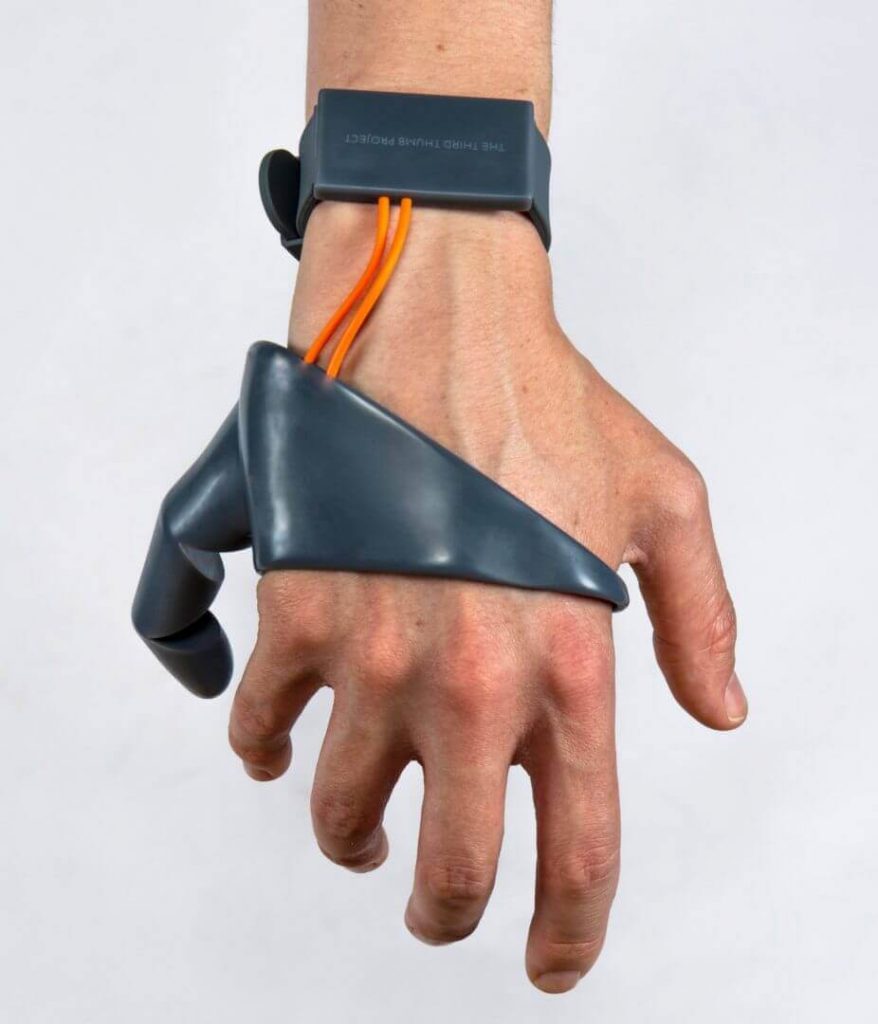 The Third Thumb: Challenging Conventional Ideas About Prosthetics
In order to emulate the movement of the thumb, Clode used flexible Ninjaflex filament for her unique prosthetic device. There are two motors embedded into the digit, allowing it to move in various directions and also bend at three hinges.
The thumb itself is controllable by the pressure sensors that are integrated into the wearer's shoes. This method was selected to take advantage of the connections between our hands and feet.
The 3D printed cover for thumb prosthetic slips over the hand and wrist to hold the device in place. This wearable enhances the ability to play complex guitar chords, carry more objects, and also squeeze larger objects.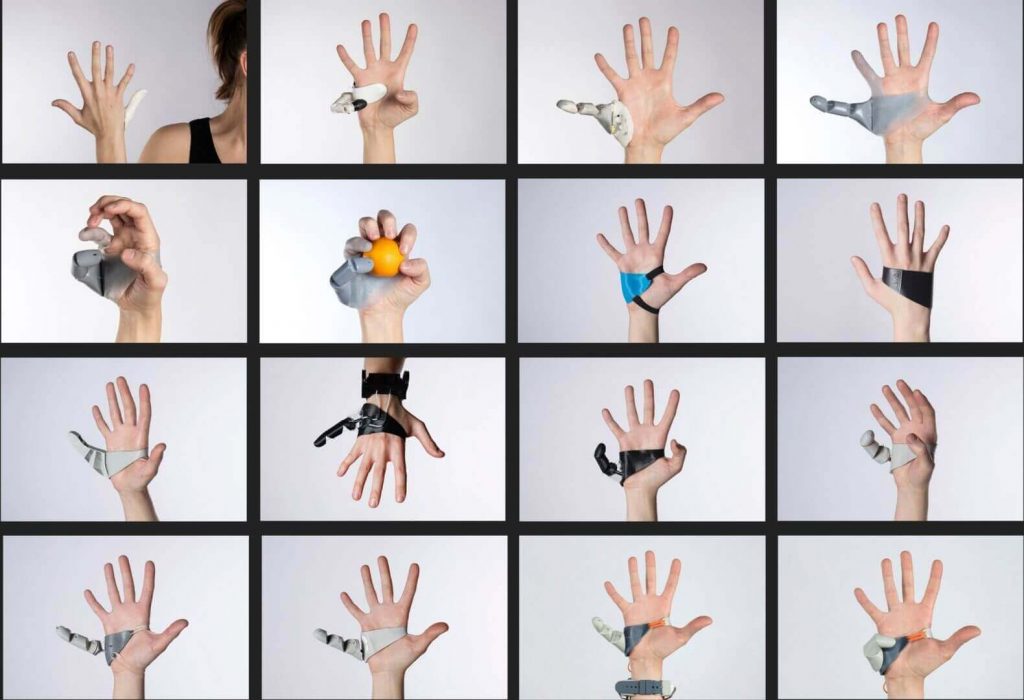 According to Clode, her project challenges the conventional idea that prosthetics are only beneficial for treating disabilities. "The Third Thumb is inspired by this word origin, exploring human augmentation and aiming to reframe prosthetics as extensions of the body," she explains.
Clode plans to continue using 3D printing technology on future versions of the prosthetic digit. She claims that the technology allows for the design to be custom-fit for different hand sizes and needs.
The Third Thumb was showcased at recently held RCA graduate exhibition, which ended this past week. Other unique projects on display included a vertical cycling transportation system and also wobbly dining plates made from silicone.
Check out this innovative and freaky assistive device in action below!
Source: Dezeen
License: The text of "3D Printed "Third Thumb" Extends Natural Abilities" by All3DP is licensed under a Creative Commons Attribution 4.0 International License.
Subscribe to updates from All3DP
You are subscribed to updates from All3DP
Subscribe
You can't subscribe to updates from All3DP. Learn more…