St. Margaret's Episcopal School in San Juan Capistrano, California 3D printed these awesome masks for a stage production of The Lion King.
A special show called "Lion King, Jr." will run at St. Margaret's school from today until 19 November 19 2016. The school's Airwolf Axiom 3D printers have been in full-time use preparing masks for the show.
STEAM teacher at St. Margaret's and 3D artist, Ashely Ricart, is in charge of the school's EDGE lab. Here, students can design and explore using a range of technology including 3D printers.
Ricart was in charge of printing the masks and getting them ready in time for the production. She explained how she did it:
"The masks ranged from 60 hours to 90+ hours to print. I would split them up on the six AXIOM printers on campus to get, roughly, one-and-a-half masks a day."
This is no small task, but the results definitely make up for the labor-intensive process. Check out the professional quality of the pieces:

Hakuna Matata: Lion King 3D Prints in Preparation
The masks had to be printed in parts which could then be glued together. Ricart used a mixture of both PLA and ABS filament to save money, utilising whatever materials she had on hand. She then used plastic wood fill in the seams of the prints and sanded them down.
Artist Spencer Keane was in charge of painting the masks. He used a mixture of spray paint and airbrushing to bring the prints to life.
Ricart and Keane managed to capture the whole cast beautifully. From Timon to Simba, all of the favourites have been printed and painted. There is a total of 19 masks to make up the production cast. You can find more images of the process on Ricart's Instagram account.
If you live in the Southern California area and have a spare evening to marvel at these beautiful 3D prints — while also enjoying a retelling of The Lion King — you can find tickets and showtimes here.
Source: Airwolf3D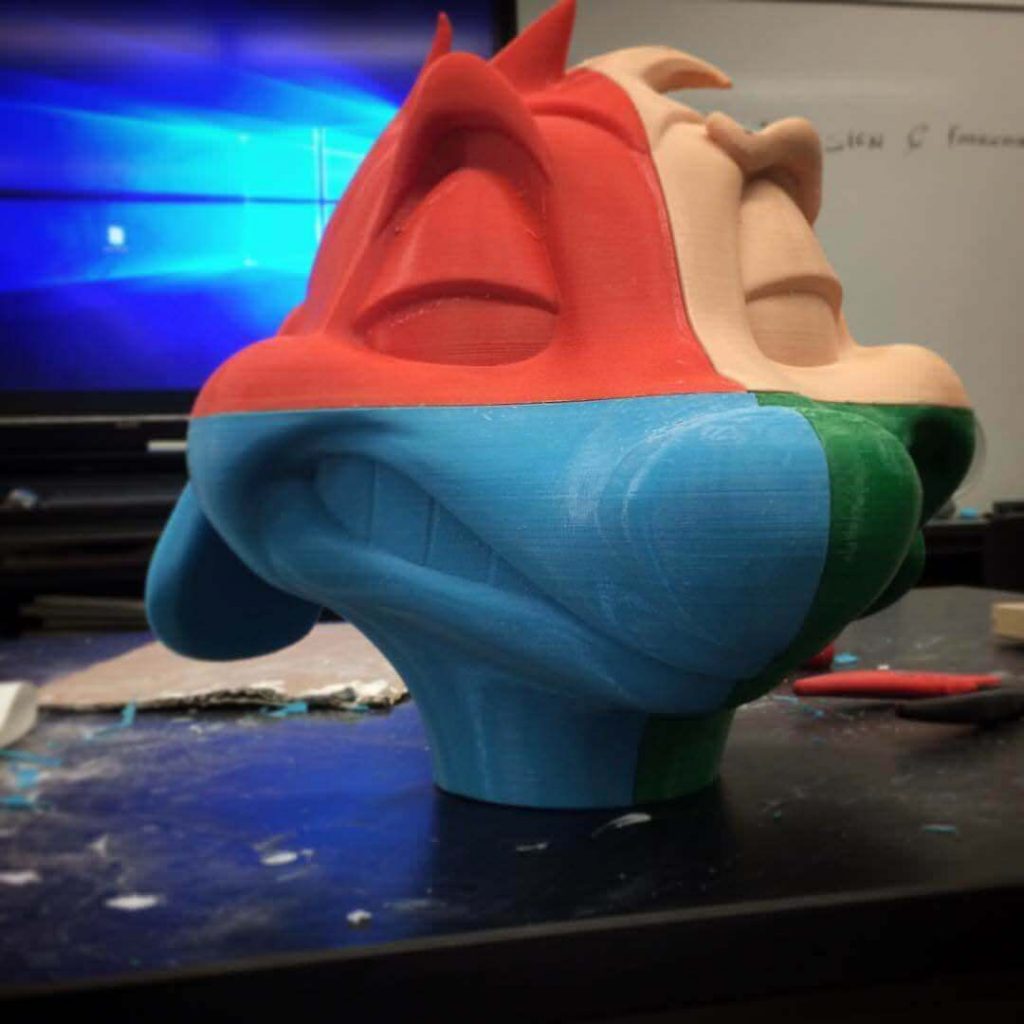 License: The text of "3D Printed Lion King Masks for School Stage Production" by All3DP is licensed under a Creative Commons Attribution 4.0 International License.
Subscribe to updates from All3DP
You are subscribed to updates from All3DP
Subscribe
You can't subscribe to updates from All3DP. Learn more…