Bicycles are probably one of mankind's greatest inventions ever. On short distances they are faster than cars, they never run out of juice, they don't need expensive repairs. But you can always make room for improvement. Here are 3D printed gimmicks for your bicycle.
1. 3D Printed Bike Lights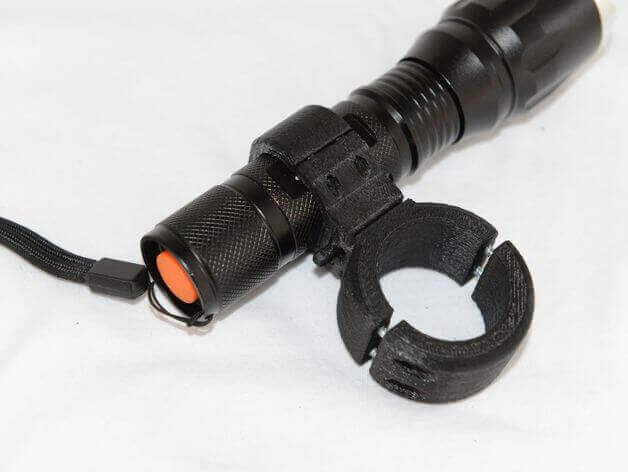 What is it? Driving without proper street-safe lighting at night makes you an invisible ninja, you might end up crashing. You can significantly improve sight and visibility at night with a flashlight mounted to your bike.
Where can I get it? There are several designs for 3D Printed Bike Lights at Thingiverse. Here's a great bike torch mount featuring a quick release system. Alternatively, you should take a look at the customizable flashlight mount. It works with velcro or zip ties.
2. 3D Printed Bike Navigation System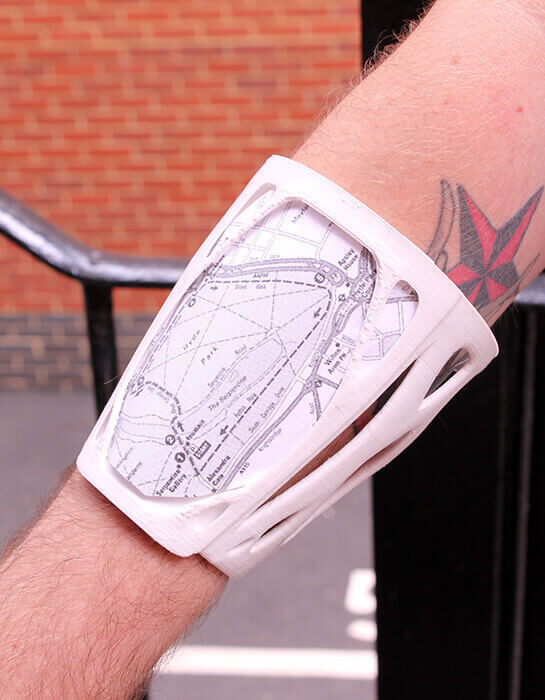 What is it? If you don't own a navigation system or want to make it a challenge using an old fashioned map, you could try this bike map holder for your arm. It may look a bit odd, but you won't have to stop to look at the map.
Where can I get it? You get the print file at MyMiniFactory.
3.) 3D Printed Bicycle Sound System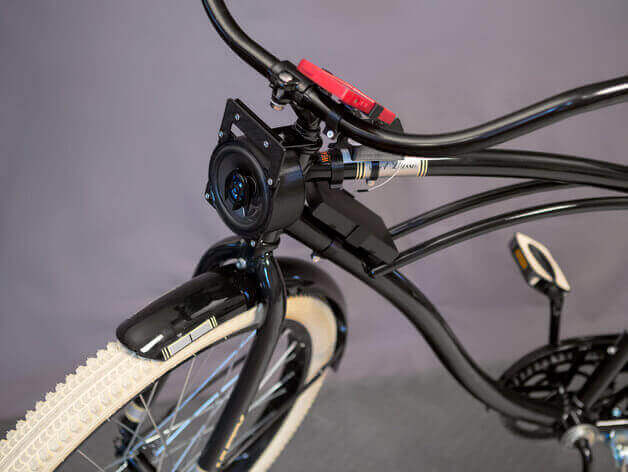 What is it? You need music everywhere you go, but don't want to isolate you hearing with earplugs? A little 20W DIY bike stereo system (as always, a great project by Adafruit) will enable you to listen to music on the move.
Where can I get it? First, you download and print these files. Then you can get the electrical components at Adafruit.
4.) 3D Printed Bicycle Bottle Carrier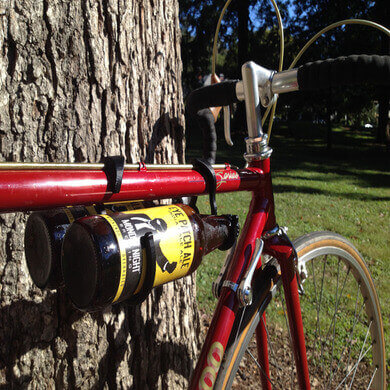 What is it? This well-designed "Lagger" bottle cage can take most PET and drinking bottles while the bottle courier is specifically designed to carry two beers. Of course, you shouldn't drink and drive. Ever.
Where can I get it? The "Lagger" bottle cage can be found here. The Bottle Courier is a design provided by Ponoko.
5.) 3D Printed Bicycle Vase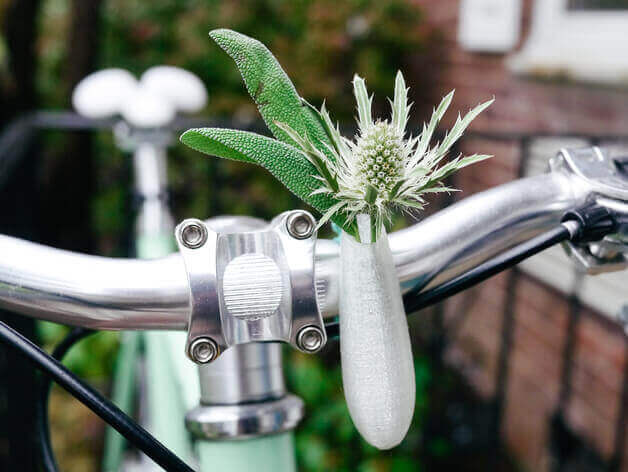 What is it? Want to brighten up your day? Here's a 3D printed mini vase for your bicycle. It is unique and a cool way to show you're not only green because you ride a bike.
Where can I get it? The handlebar bike vase or the bike planter can be downloaded for free. Show your green thumb everywhere your pedals take your plant's petals.
6. 3D Printed Bicycle Dirt Protection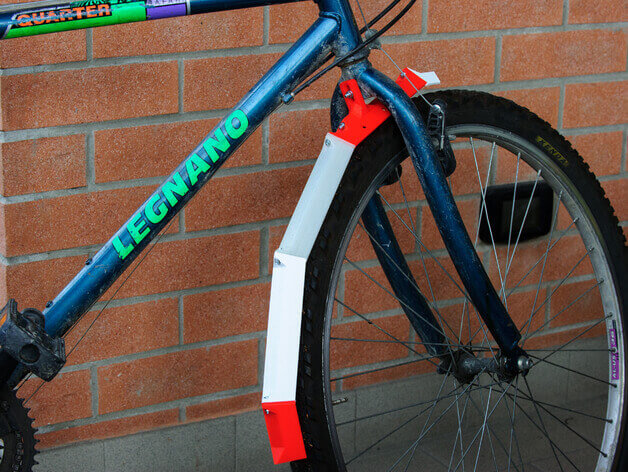 What is it? Cycling can get you dirty. Especially in rainy weather, you'll get sprinkled with mud quickly. The "Open mudguard" theoretically fits on every bike. The nice tough: You can customize them any way you want. With bike trouser clamps you avoid those nasty black oil stains.
Where can I get it? The open mudguard is right here; the bike trouser clamps are also in Thingiverse.
7. 3D Printed Bicycle Camera Mounts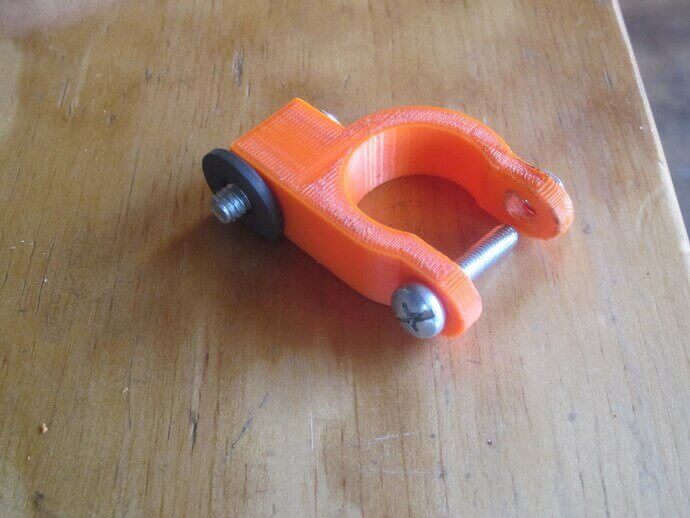 What is it? Long before action cams were a thing, there was a compact camera bike mount available. It's an easy and cheap way of recording the traffic around you or impress others with your mad downhill skills. Just get an old camera and this print
Where can I get it? The bike frame mount is right here.
8.) 3D Printed Bicycle Tire Levers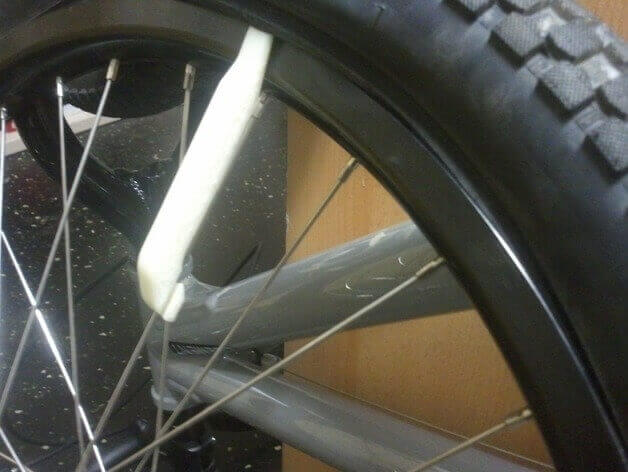 What is it? Sometimes, it's your tire loosing pressure. Then you need tire levers for quick repair. These tools come in handy whenever there's something stuck in your tire or anytime you'll have to change the inner tube for any reason. Beware: You should print them out with 100 percent infill. Otherwise, they'll break.
Where can I get this? If you don't already own a pair, you should turn on your 3D printer and print a few tire levers.
Bonus: The Stormtrooper field kit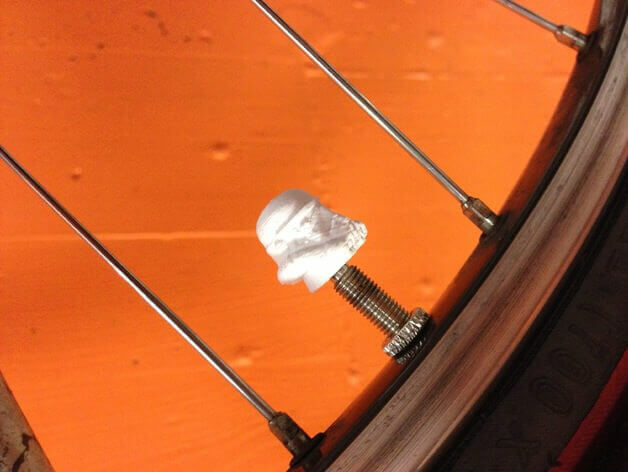 For the Star Wars fans and followers of the Imperial Forces out there, the Stormtrooper spoke beads, valve caps with Storm Trooper helmets and handlebar plugs with those on the end are available as 3D models.
May the fourth gear be with you.
License: The text of "Pimp Your Bicycle With 3D Printing" by All3DP is licensed under a Creative Commons Attribution 4.0 International License.
Subscribe to updates from All3DP
You are subscribed to updates from All3DP
Subscribe
You can't subscribe to updates from All3DP. Learn more…