A Formlabs engineer is using SLA 3D printing to model and arrange his awkwardly designed future apartment, dubbing it "Tiny Town."
Formlabs engineer, Craig Broady, admits that he was tricked into a hilarious "nerd snipe".
His coworker pointed out how helpful a mini 3D printed apartment would be to figure out the best way to arrange his furniture. Never one to shy away from a challenge, he set his mind to it. after that he was hooked.
After that he was hooked.
Broady explains in a Formlabs post:
"For the next several weeks before I moved into the new apartment, I worked nights and weekends putting together an accurate 1:25 scale model of the space. The new apartment was smaller than my previous home, and I needed to supply my own furniture."
Awkward wall angles and room sizes make finding the best arrangements tricky. Broady first modeled then 3D printed both his apartment and furniture to help solve this problem. He said: "
"Thus, "Tiny Town", as I later dubbed it, was born," he said.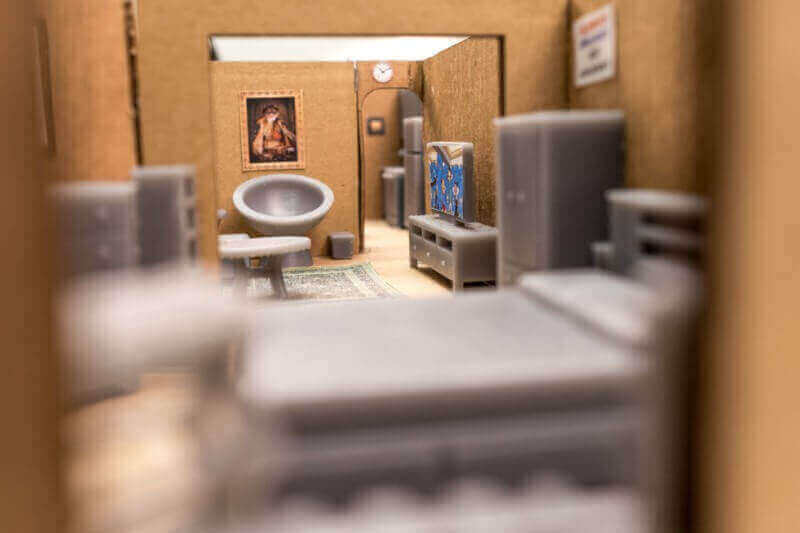 Broady's Steps for Creating Tiny Town
So where do you start making a mini version of your apartment? First, you have to measure absolutely every single corner of his new apartment. That's exact what Broady did.
Next, he used OnShape CAD software to recreate the layout of the floors and walls using 2D sketches. He used just one piece of scrap cardboard and laser cut the floor and walls.
Next, Broady measured all of his furniture and used specifications from different vendors' websites. With this information, he was able to create CAD models.
He points out:
"After modeling the first few pieces of furniture, I became pretty efficient at making knobs, handles, shelves, and door seams. Because I was printing the parts on a Form 2, I knew that it could produce these small details," he explains.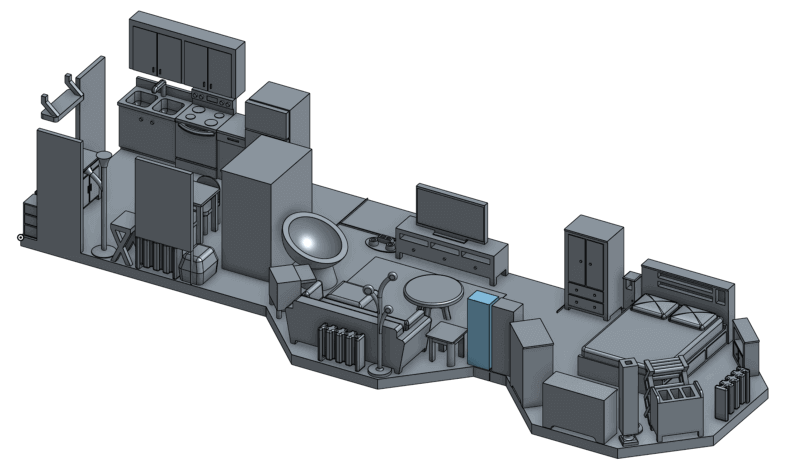 Each model was hollowed with 3-5mm thick surfaces when scaled down for printing to 1:25. Broady then exported the furniture as .STL files and prepared them for printing using PreForm.
It took around seven hours to print the eighteen parts using gray resin with 100µm layers.
Once the printing was done, Broady arranged his new Tiny Town.
"Could I have done all of this purely in CAD? Of course, but it would have been way less fun," he admits.

But, another nerd snipe from coworkers resulted in Broady printing a mini Tiny Town for his Tiny Town. Overkill? You decide.
The tiny print was just 20mm x 8mm in area. However, it offered the chance to use 25µm layer height for general purpose resin.
Broady was extremely happy with the results and points out:
"More than anything, this project demonstrates how quickly one can take an idea and turn it to reality with 3D printing. The speed and simplicity in which I went from idea to CAD to physical model is noteworthy."
Source: Formlabs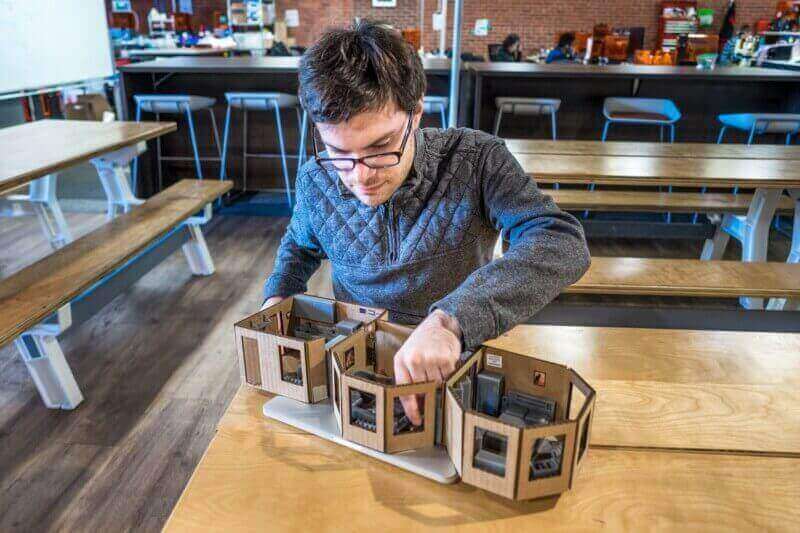 License: The text of "3D Print a Tiny Town to Help You Better Arrange Apartment Furniture" by All3DP is licensed under a Creative Commons Attribution 4.0 International License.
Subscribe to updates from All3DP
You are subscribed to updates from All3DP
Subscribe
You can't subscribe to updates from All3DP. Learn more…