We tested out the CarbonX PLA on an upgraded Tronxy X5S, outfitted with a 0.4-mm steel nozzle to avoid excess wear from the abrasive fibers. The spool came nicely packaged in a recyclable cardboard box. It was sealed in a plastic bag with a silica dessicant pouch to avoid damage from humidity. Unfortunately, the bag was not resealable, so the filament will need to be kept in a dry box in humid climates.
Test #1: Benchy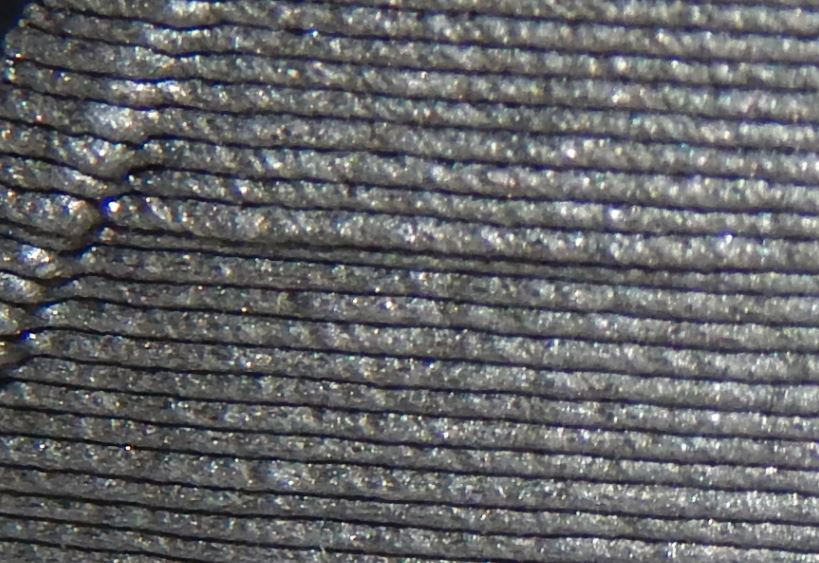 Our sample of CarbonX had a variety of printing problems during testing, and we had some trouble tuning our settings to get it to print nicely. We had three failed attempts at printing a Benchy, and two other failed attempts to print different models as we tried to get this filament working.
The Benchy we're featuring in this article is the very first one we tried that didn't fail, and the other two models shown here were printed with the same settings (see "Specs and Settings" for more details).
Our main trouble was that the extruded filament didn't like to stick to itself, causing each layer to adhere poorly to the rest of the print. This ultimately results in weaker parts, and while printing, this can cause all sorts of issues that usually end in a failed print. The solution is, as we found, to print very slowly at a slightly higher temperature, giving the extruded plastic time to melt and adhere to the previous layer.
We found that certain types of overhangs don't print very well, as seen by the drooping strings in the front of the Benchy's cabin.
Test #2: Turbine
As this filament is intended for use in functional parts, we decided to print a turbine by Thingiverse user CorrugatorSupecilii.
While the upper part of the blades have a pristine, matte finish, we noticed that the undersides had some "turbulence", where the overhangs didn't quite turn out. This can probably be fixed with more tuning in the slicer, but for most users this would just mean they need to spend more time sanding and post-processing.
Test #3: Engine Block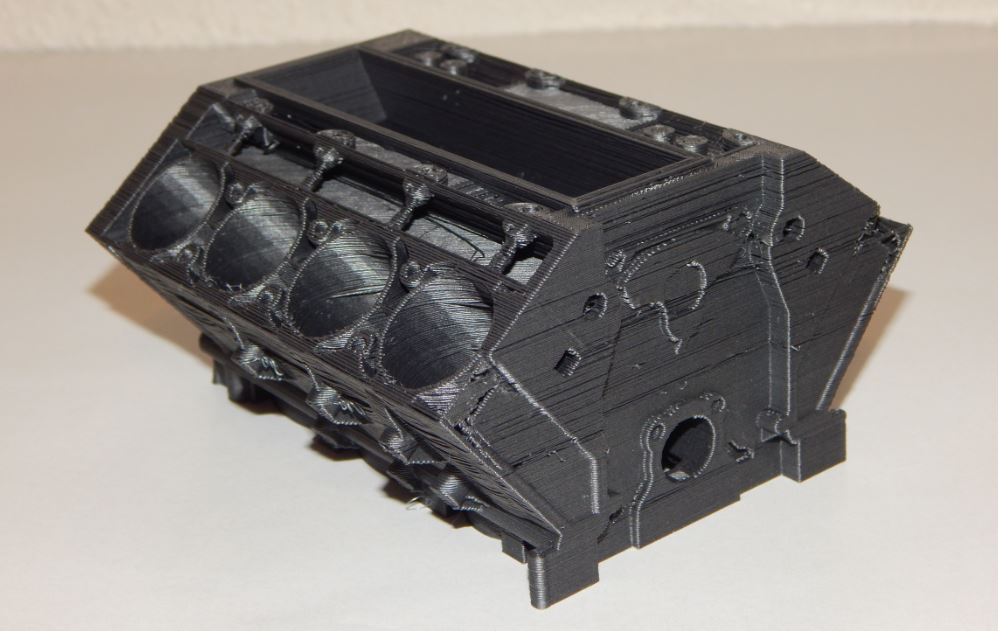 For our last print, we tried out a Corvette ZR-1 engine block business card holder, because it highlights the industrial aspect of the CarbonX filament.
Overall, it wasn't that great. With our slower printing speeds, it took about 24 hours to print, and it still isn't very impressive for a filament advertised as "easy to print". While it may seem okay to an inexperienced onlooker, we couldn't help but notice all the perimeters that didn't stick to each other and smaller details that failed entirely.
We noted from this print that the stiff quality of the solid filament also manifests itself while printing, as smaller details did not turn out very well.