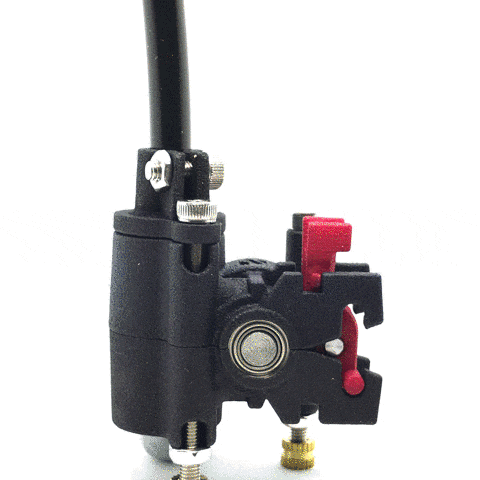 Breech Lever
This nifty little lever is the secret to making the filament so easy to load and remove. When the lever is open, you have a clear view of the filament all the way down to the hotend. This also lets you get a feel for the extrusion and is easier to clean.
Just be aware that it does wear out and isn't covered by the warranty (but you can buy new ones from Zesty).
Right Hand Friendly, Left Hand Friendly
Are you a lefty? A righty? That's alrighty! The Nimble was designed to be easy to put together — no matter what printer setup you have.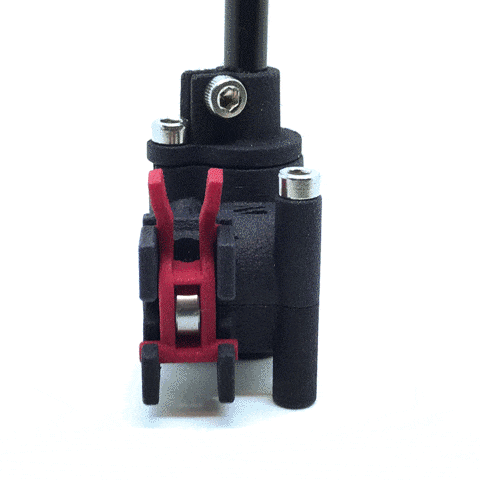 Chaff Chute
Pressurized air coming from two holes pushes any bits of crud out without having to crack open the Nimble and remove them manually.
Hob
This tiny but tough hob, a gear with little teeth that pulls the filament into the extruder, combined with the breech, should make the sky the limit in terms of filaments the Nimble can handle, says Zesty.
Fits All Printers
The Nimble is designed to fit all printers — with a bit of tweaking, says Zesty. You can even swap it from printer to printer, so long as you get a suitable adapter. Zesty even offers to design an adapter for you for free.