Thus far, the details surrounding the TEVO Nereus are shrouded in a bit of mystery. What we do know for sure is that it has a black and traffic cone orange frame, making it distinguishable from the similar design that the TEVO Flash boasts.
In fact, if we could summarize the TEVO Nereus up in one way, we'd might be tempted to say that its ultimately an upgraded version of the Flash. Like most 3D printers manufacturer by TEVO, the Nereus has a minimalistic open frame that uses simple aluminum extrusions for its foundation. While the TEVO Flash had a metallic red base that resembled the aesthetic of a well-known DC Comics superhero with the same name, the TEVO Nereus instead boasts a more orange hue.
Aside from the change in color, the Chinese manufacturer appears to have implemented a wide range of intriguing features into its latest FDM machine. For starters, the TEVO Nereus has a surprisingly substantial 320 x 320 x 400mm build volume, making it larger than both the TEVO Flash and TEVO Tornado.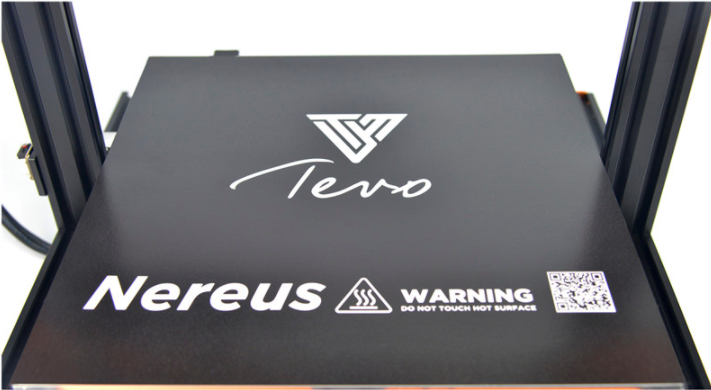 The TEVO Nereus also includes some features that have become commonplace for newer desktop 3D printers, such as filament run-out detection and resume printing function. It also has a touchscreen that appears to be mounted onto the side of the printer's base, another fresh feature for the TEVO family.
According to the manufacturer, the TEVO Nereus also comes equipped with automatic bed leveling, making it easy to set everything up and start printing in a matter of minutes. But what really makes this 3D printer special are two alleged features that we usually don't see on FDM machines priced under $400.
TEVO claims that the Nereus will support dual color 3D printing, a major first for the manufacturer. However, judging from the few photos we've seen so far, dual extrusion isn't something you'll get with the stock version. On the product page, the manufacturer lists the dual extruders as one of the "upgraded accessories." So, while this 3D printer seems to support dual extrusion, it might require a little extra cash and time on the user's part.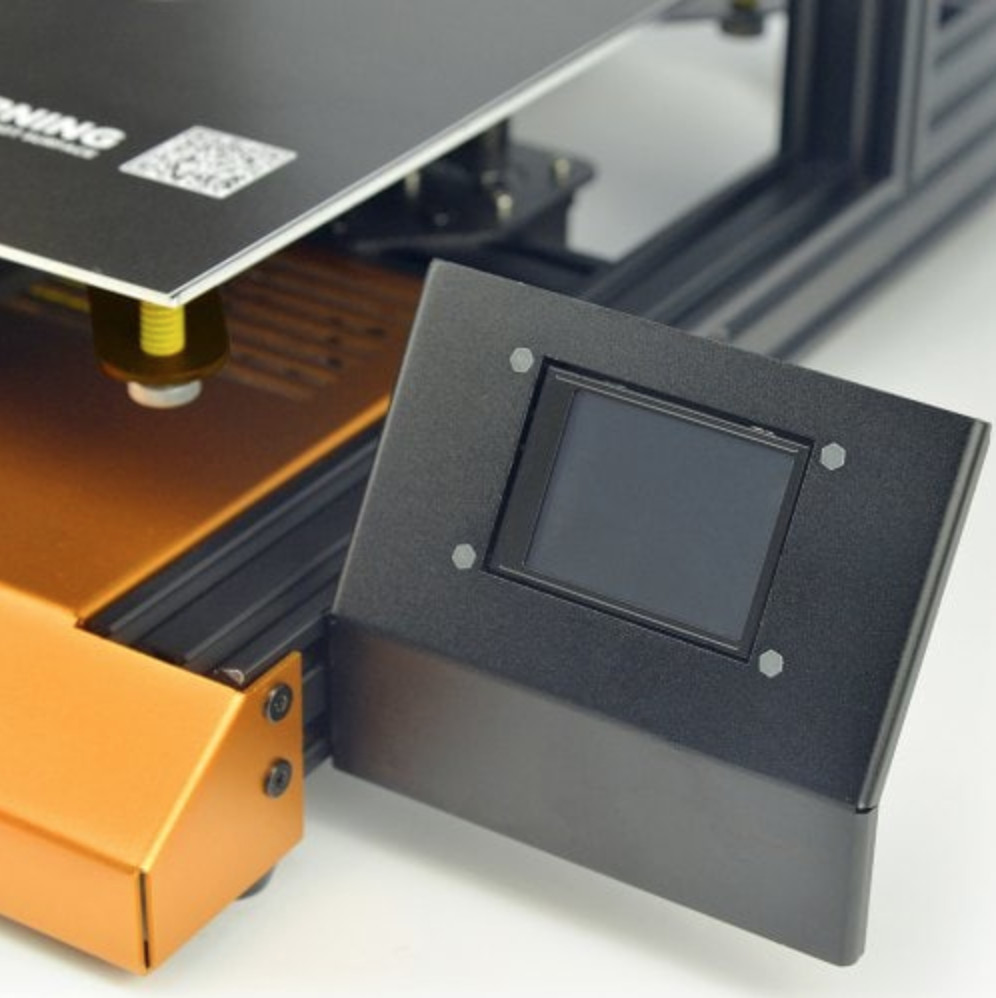 Another unique feature that the TEVO Nereus includes is WiFi connectivity, which will allow users to use a mobile app to start prints and monitor their progress. This is an attribute that we usually see on higher-end options, but TEVO has taken it upon itself to bring the convenience of WiFi connectivity to frugal masses.
It's important to note that we haven't tested the TEVO Nereus 3D printer or TEVO's supposed mobile app, so there's no telling how the functionality of either will pan out. Nonetheless, these purported features could mark a new golden age for the budget 3D printer market, one where dual extrusion and WiFi connectivity are no longer considered as rarities.