Let's find out what the Sovol SV01 brings to the table.
Sturdy Dual Z-Axis Design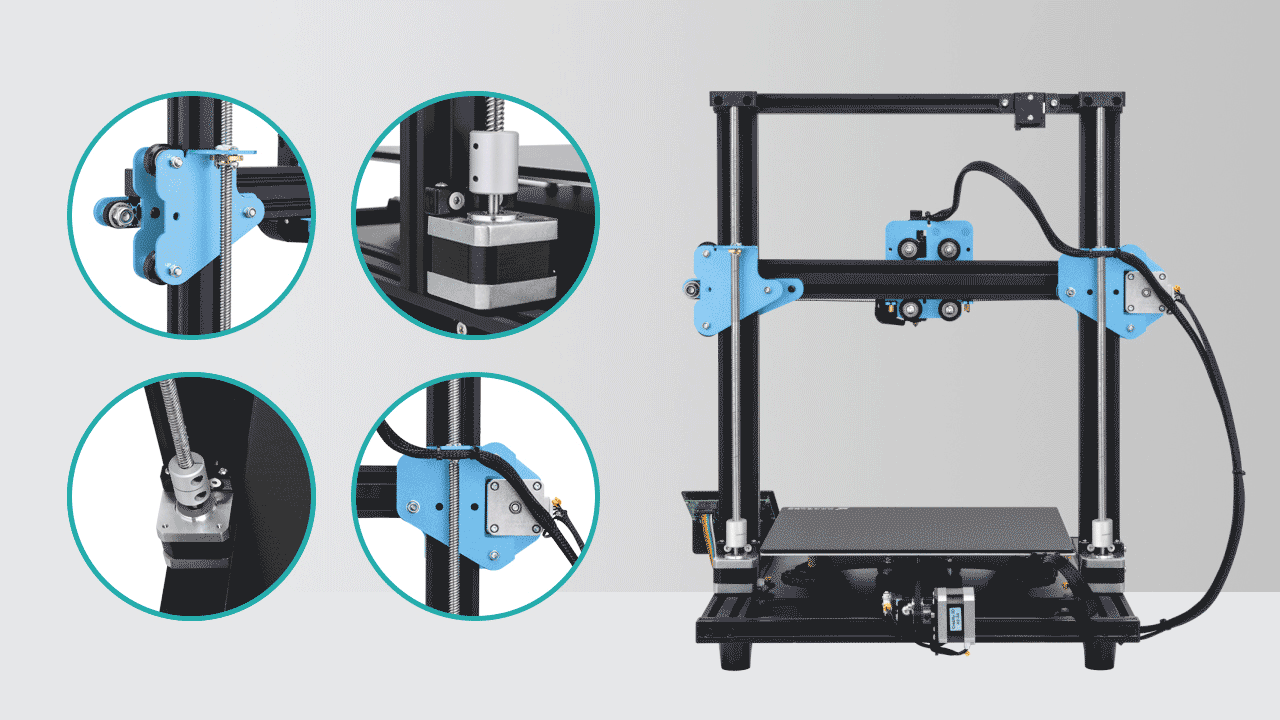 A recurring issue with fused deposition modeling (FDM) 3D printers is inconsistency in the print's surface. The Sovol SV01 is equipped with two Z-axis stepper motor drivers, with dual lead screws. In combination with the printer's sturdy aluminum frame, this should reduce vibrations, therefore ensure less Z-wobble and result in a smoother finish of prints. According to the manufacturer, the Sovol SV01 achieves a Z-axis accuracy of 0.001 mm.
Auto bed-leveling ready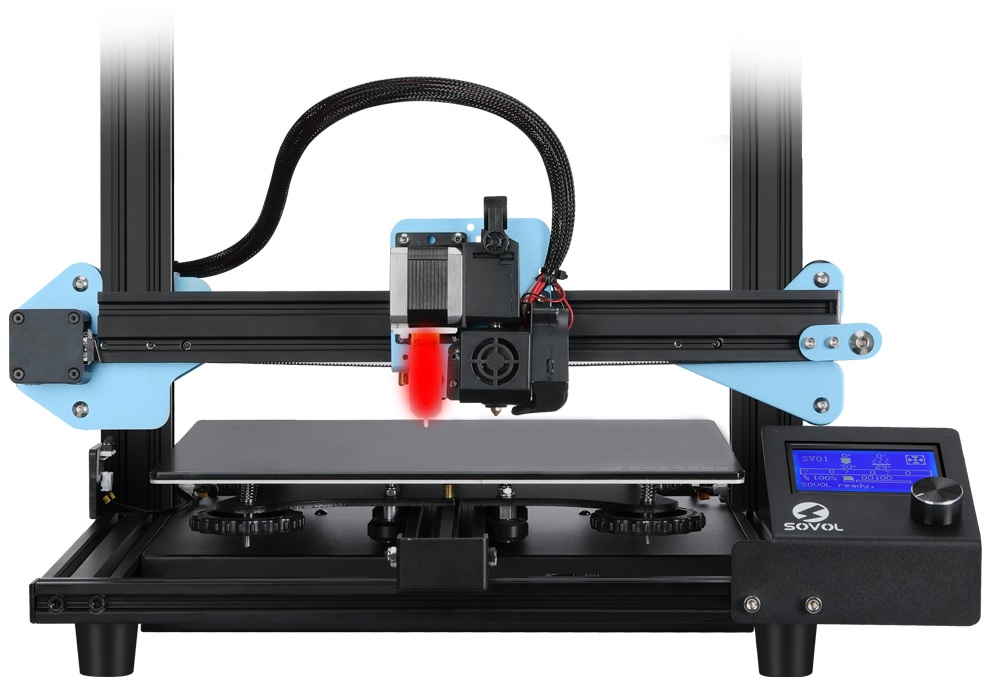 Sovol deliberately left room for some DIY improvements. While in the printer's vanilla state, the bed leveling has to be done manually by turning the knobs under the build plate. There's a spot on the hot end to add a BL-Touch bed-leveling sensor – allowing the user to easily upgrade the printer if wanted.
Mean Well Power Supply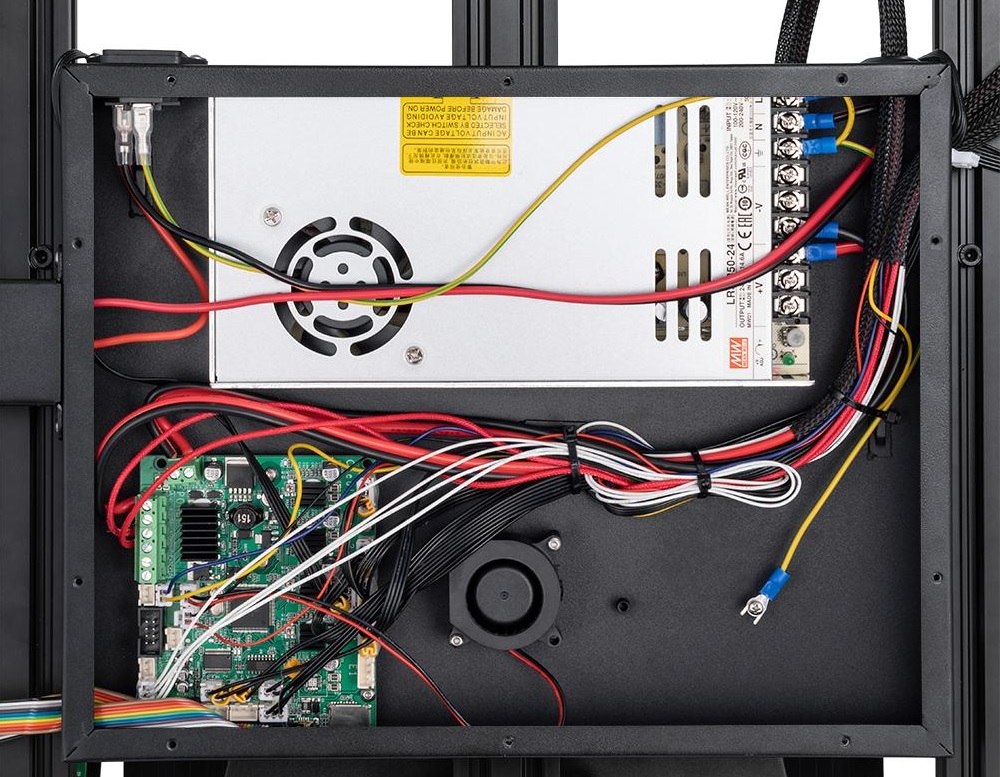 Another neat feature is the Mean Well power supply.
As the FDM technology centers around heat, you want your printer to be capable of heating the bed quickly, as well as, maintain the temperature consistently throughout the print (especially for printing temperature-sensitive materials like ABS).
The Sovol SV01 is equipped with a Mean Well 24V that should have no problems of quickly heating the print bed to 110 °C. The certified power supply can also protect your printer from unexpected power surges.
Direct Drive Extruder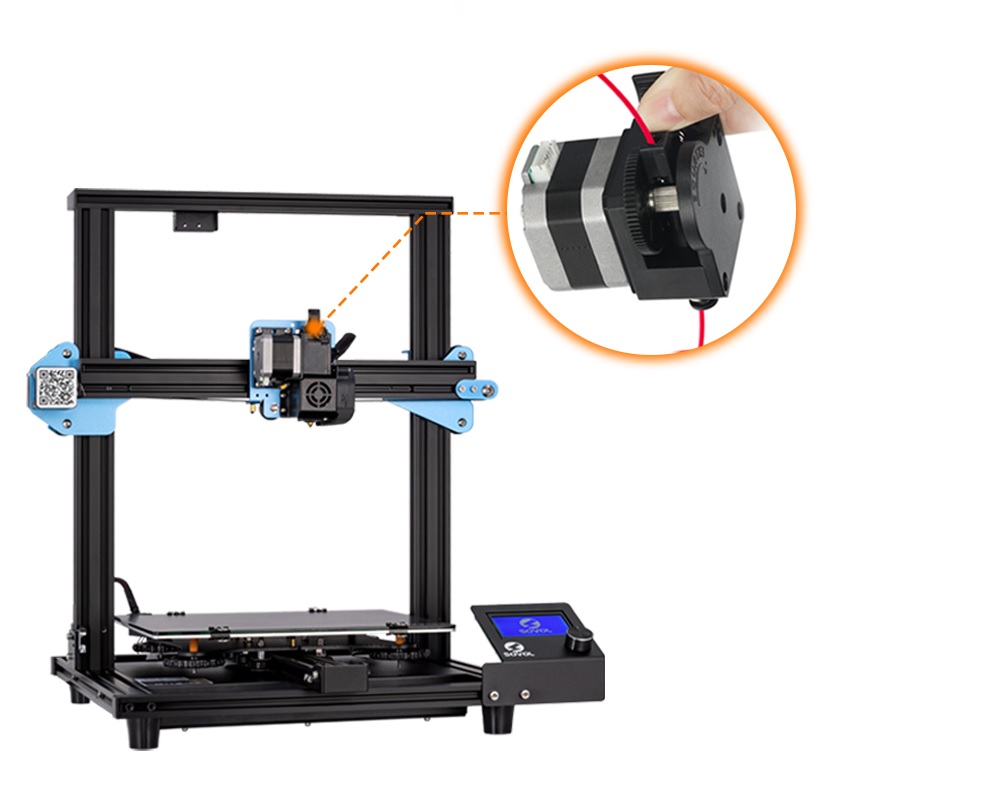 The Sovol SV01 is said to be capable of handling a variety of materials. Aiding in this is a direct drive extruder, an arrangement that typically provides a more accurate extrusion and allows for faster retractions.
In addition, the SV1 is also equipped with a large hand-twist gear extrusion mechanism, making manual feeding easier.
Tempered Glass Build Plate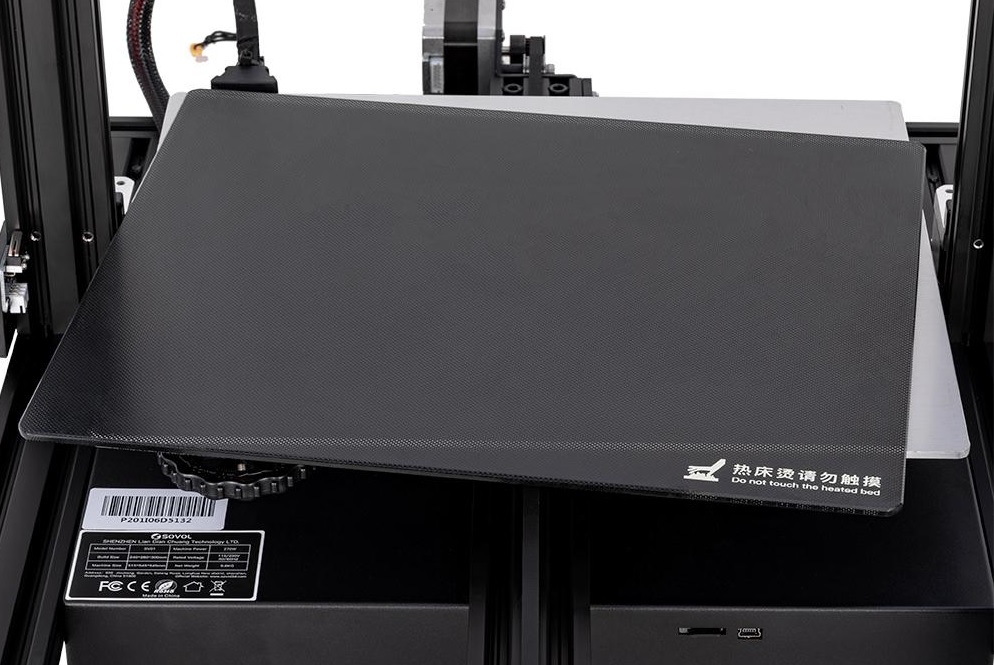 Another – somewhat standard but useful – feature is a print bed with strong adhesion. The SV01 is equipped with an Ultrabase-like carbon crystal silicon glass platform. According to the manufacturer, this ensures a super flatness and an excellent bed adhesion, negating the need for glue or hairspray often required when printing on a regular glass print bed. This should also allow you to easily pop off the print once they have cooled to room temperature, even for huge models.
Further Features
Additional features of the Sovol SV01 include:
Filament runout detector
Resume print function
Thermal runaway protection
Creality 2.2 mainboard
For more information, visit Sovol3D's website.