The Qidi Tech X-Max has accumulated some positive consumer reviews, which are no surprise given its features. Let's take a look at the most noteworthy specifications:
Broad Choice of Materials
One of the most interesting promises of the X-Max is the possibility to print with TPU, ABS, Nylon, Carbon fiber, and PC filament. Sporting a build plate that can heat up to 100°C, an extruder that can handle 260°C, plus an enclosure that will sustain the temperature, the X-Max is one of the few machines on the market offering this feature set.
Decent Print Volume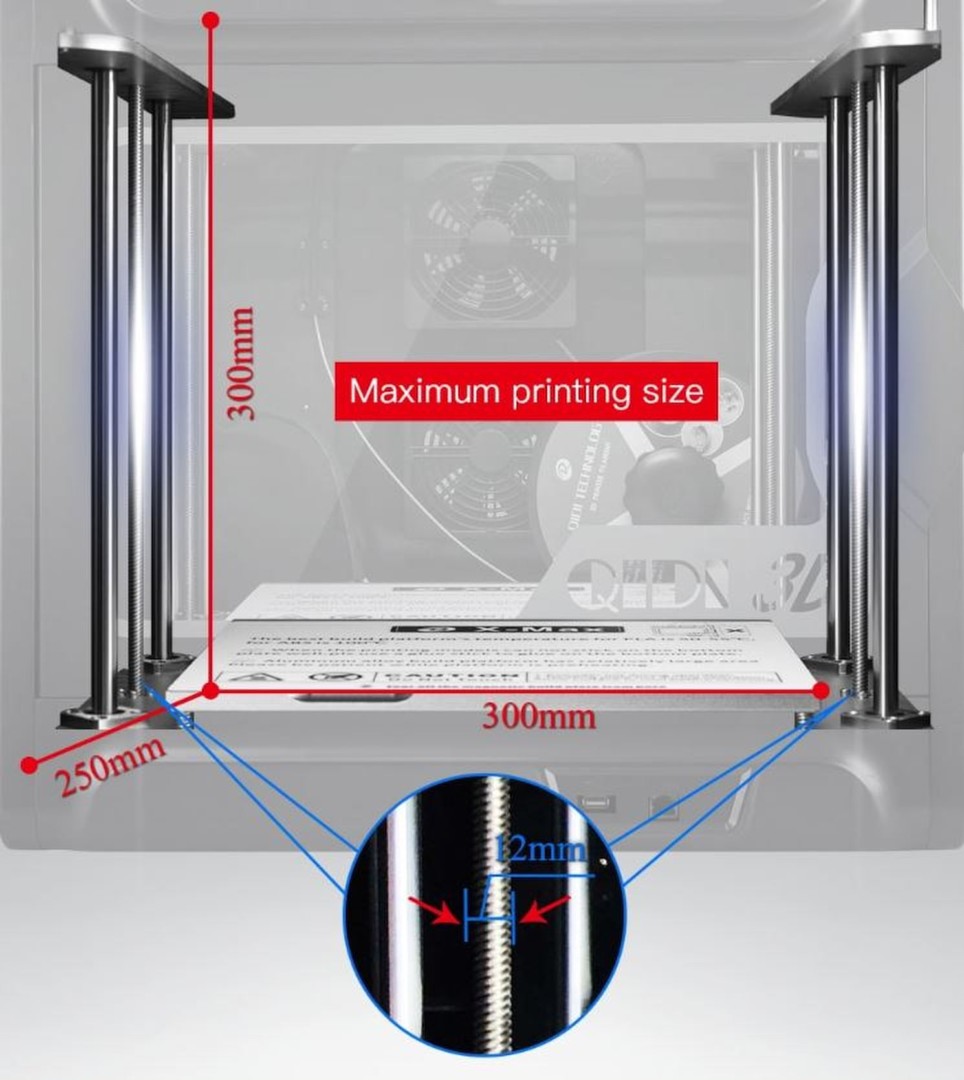 With dimensions of 300 x 250 x 300mm, the X-Max certainly provides a reasonable build volume, which should suit most of your 3D printing needs. It's slightly smaller than the popular Creality CR-10S (which costs a third of its price), but bigger than the best available desktop machine, the Prusa i3 Mk3S.
Magnetic Removable Build Plate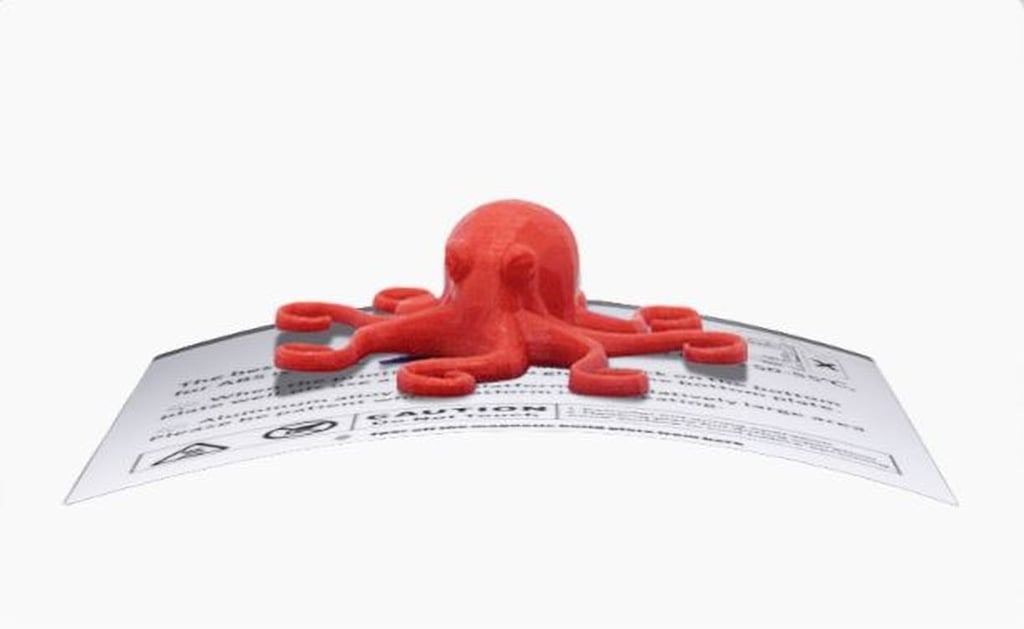 So… after a great print, the only thing separating you from your amazing creation is pushing, pulling and scraping the object off the print plate? The Qidi Tech X-Max offers a more comfy solution. Just remove the build plate and bend it to easily release your 3D printed objects. This technology has been one of the biggest selling characteristics of the popular Prusa i3 MK3S.
The Qidi Tech X-Max has a neat trick up its sleeve. The build plate can be used on both sides. The "A-side" intended for generic filaments, such as ABS, PLA, and TPU; whereas the "B side" is meant for advanced materials. This ensures a good adhesion irrespective to the material used.
Closed Print Chamber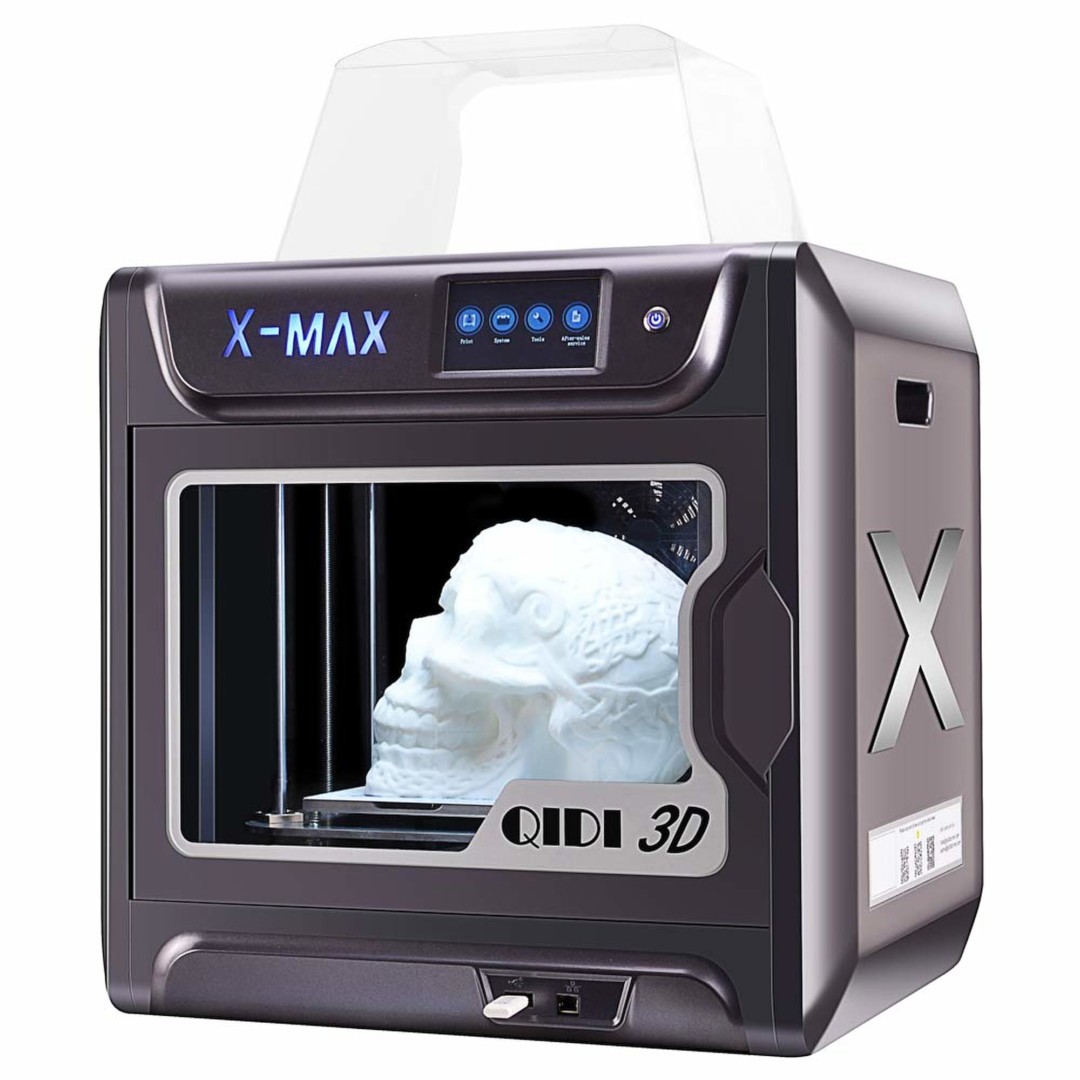 Not many printers these days offer a closed print chamber. It ensures a better regulation of the printer's temperature, which is mandatory for printing with the likes of ABS or Nylon. This is an investment in quality prints with higher quality in the long run, which is a need for professionals and hobbyists alike.
5-Inches Full Color Touchscreen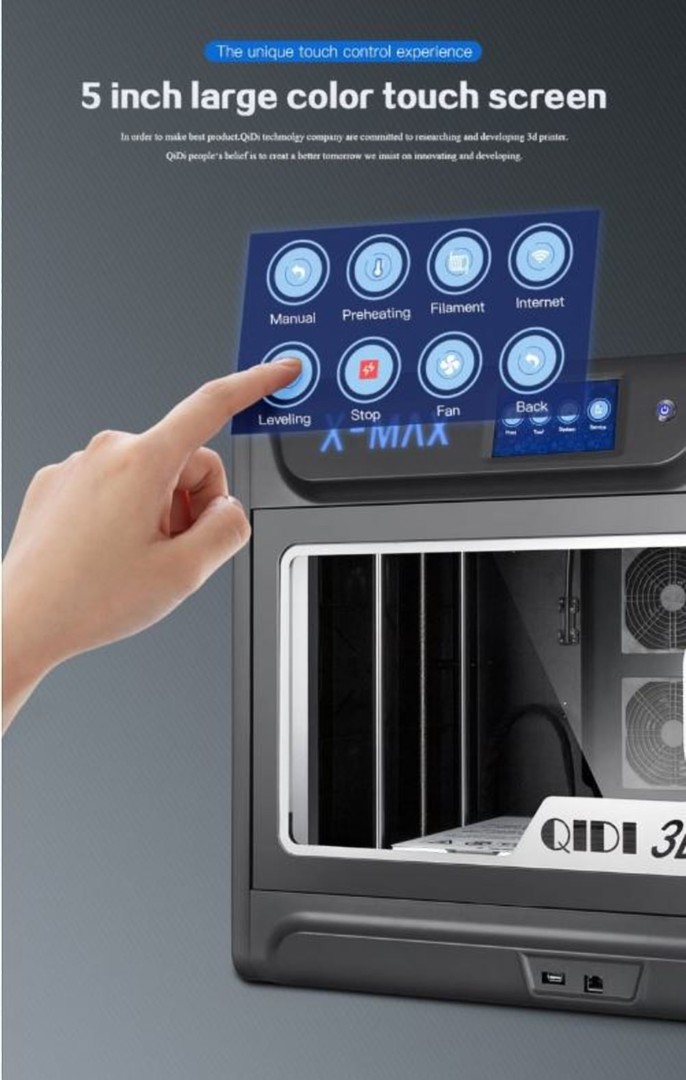 The Qidi offers great connectivity, including USB Drive, an Ethernet cable and WiFi, so it's reasonable to expect a comparable quality full-color touchscreen display.
Single Extruder Machine That Comes with Two Extruders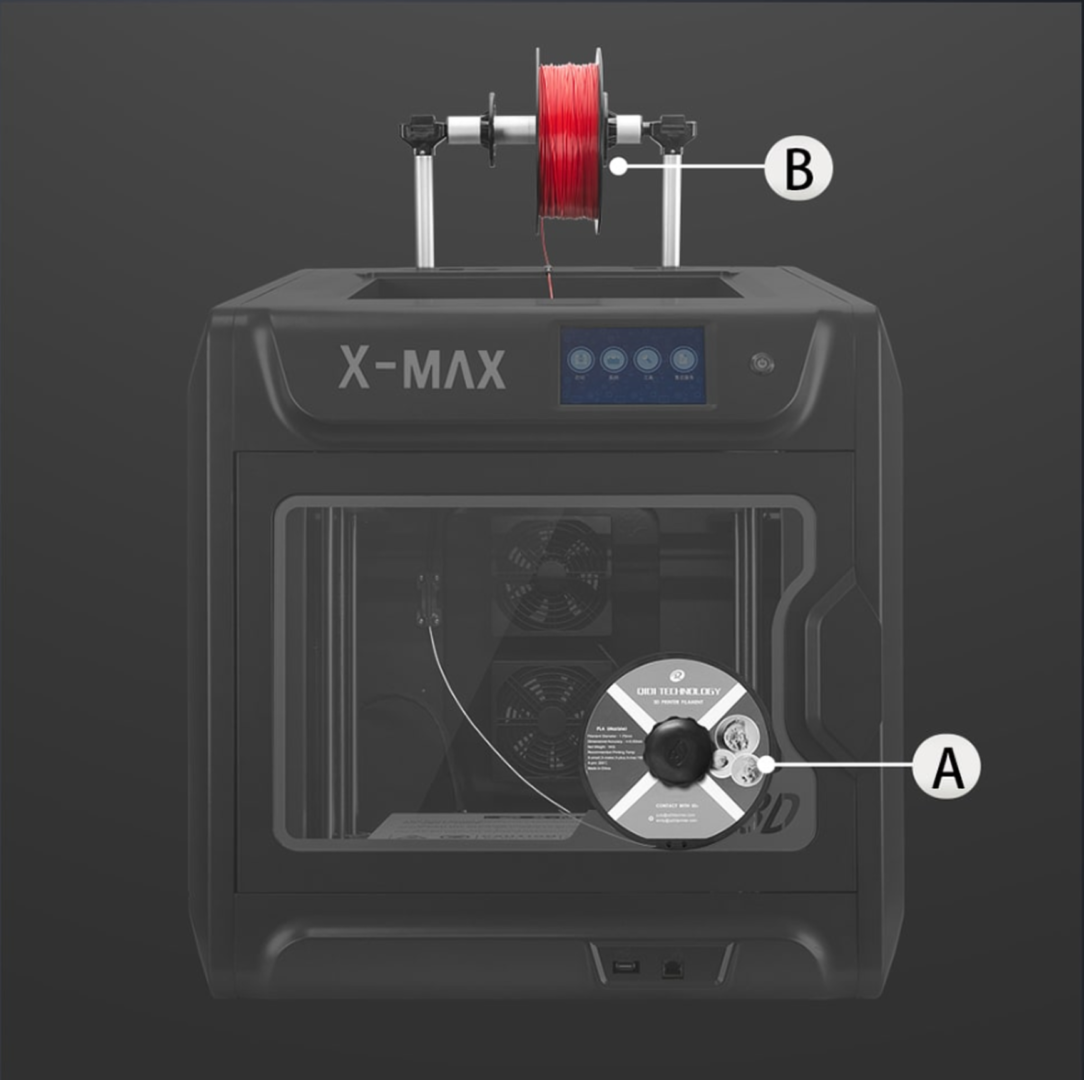 If you buy a Qidi Tech X-Max, you'll get two extruders. The A extruder is aimed for printing generic materials such as PLA, ABS, and PET-G is readily assembled in the printer. The B extruder, designed for printing with advanced materials such as TPU, Nylon, Carbon Fiber, and PC).
This system is accompanied by a differentiated spool holder for each group of filaments, with the advanced materials being kept on the inside of the enclosed printer. This ensures constant temperature for successful prints.
And the Rest
Other features include a one button fast leveling option, an air purification system, and a silent printing due to the high-grade noise reduction technology.
Additionally, for those impatient folks aiming for an immediate print, the X-Max is thought to be readily available to test after setting it up, by including 1 kg of filament, together with a tool kit. Their slicer software is based on the popular Cura.