We tested the Polymaker PolyLite PLA filament with a Lulzbot TAZ 6. The spool came in a recycled cardboard box. The content of the spool was covered with plastic foil to prevent it from absorbing moisture. It also contained a desiccant bag. The plastic bag can be re-sealed so the filament stays dry after the initial use.
None of the test prints failed. The surfaces turned out to be smooth and somewhat shiny. The green color has a nice yellow tint to it.
Also, the color is indistinguishable from the original 3D printed Lulzbot parts. Spot the color difference in the image below – we couldn't find any.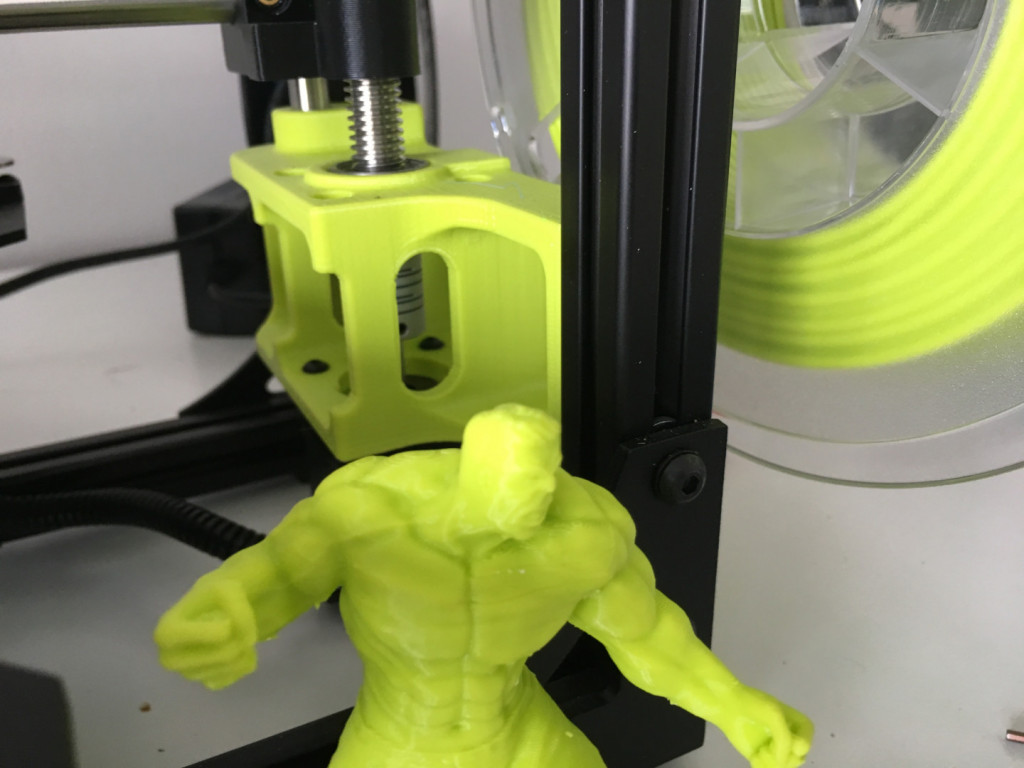 For the test prints, we used Lulzbot Cura, which has a profile for Polymaker PolyLite PLA. For the filament is printed with an unusually high temperature of 210 degrees Celsius, a bed temperature of 60 degrees Celsius and a travel speed of 60 mm/s.
The Benchy test print turned out to be very good, with two small layer problems (see below).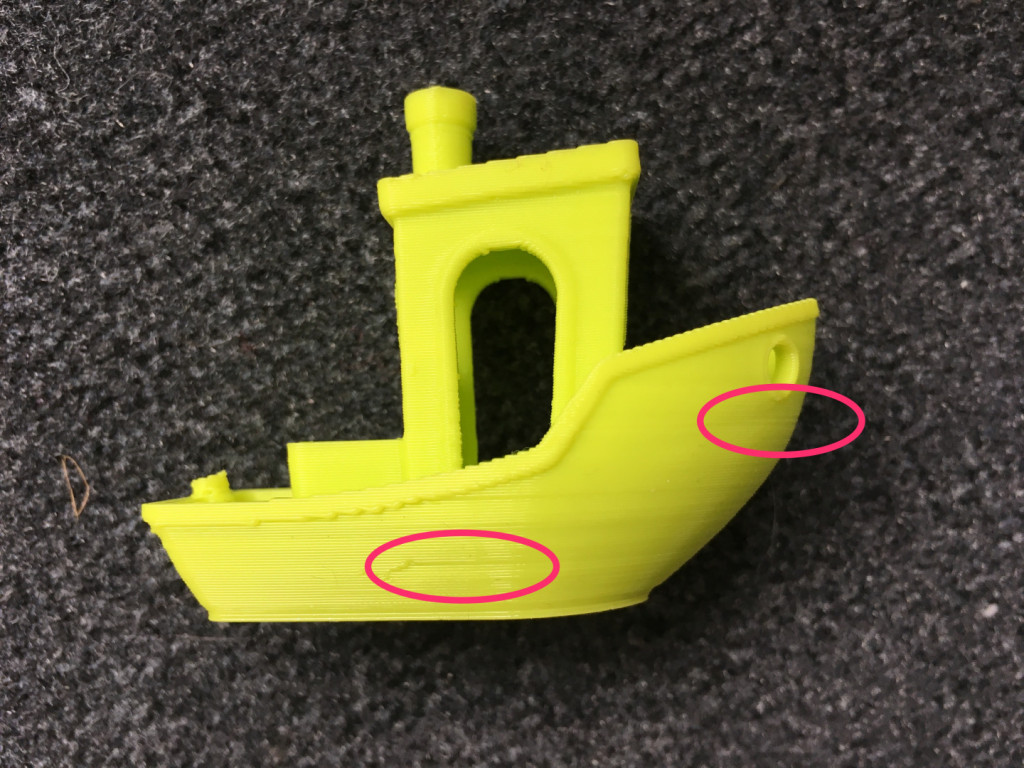 The overall layer adhesion under the microscope looked good and consistent.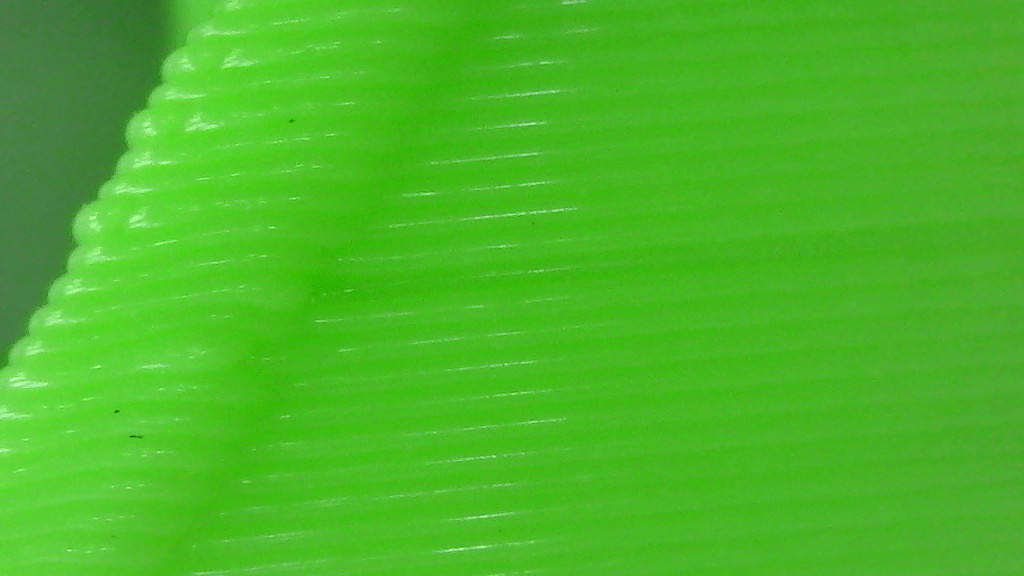 Small details turned out to be nice and smooth. There was nearly no stringing, even at the more difficult parts.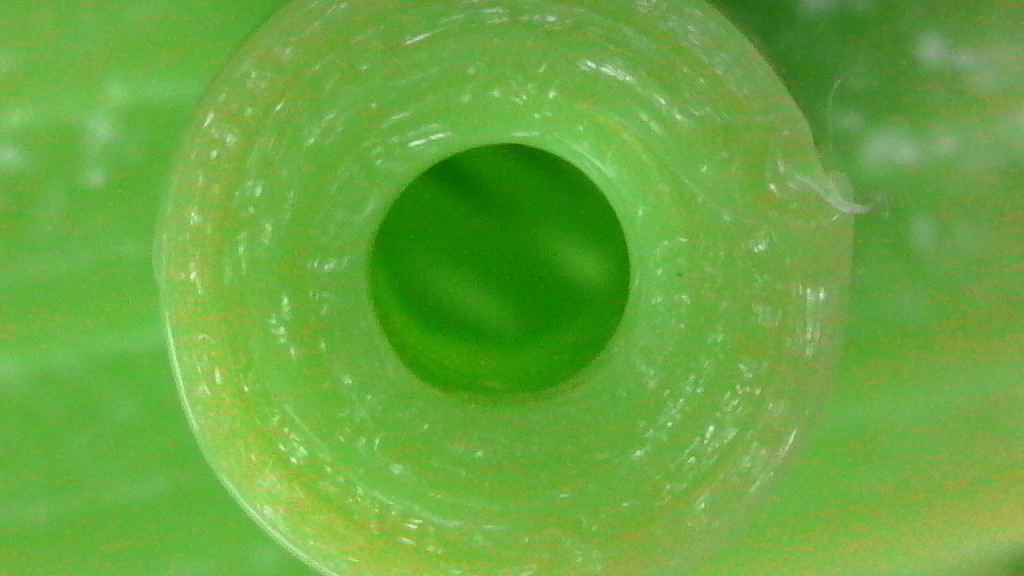 As the material is printed relatively hot, some excessive material can heat up at the nozzle and turn into black goo, which potentially will end up in your print – that happened twice with our prints, as you can see below.
Next, we printed two more models – the first one was an updated spool holder for our Lulzbot TAZ 6. The print came out perfect, and – hooray! – we now have an additional spool holder for our workhorse 3D printer.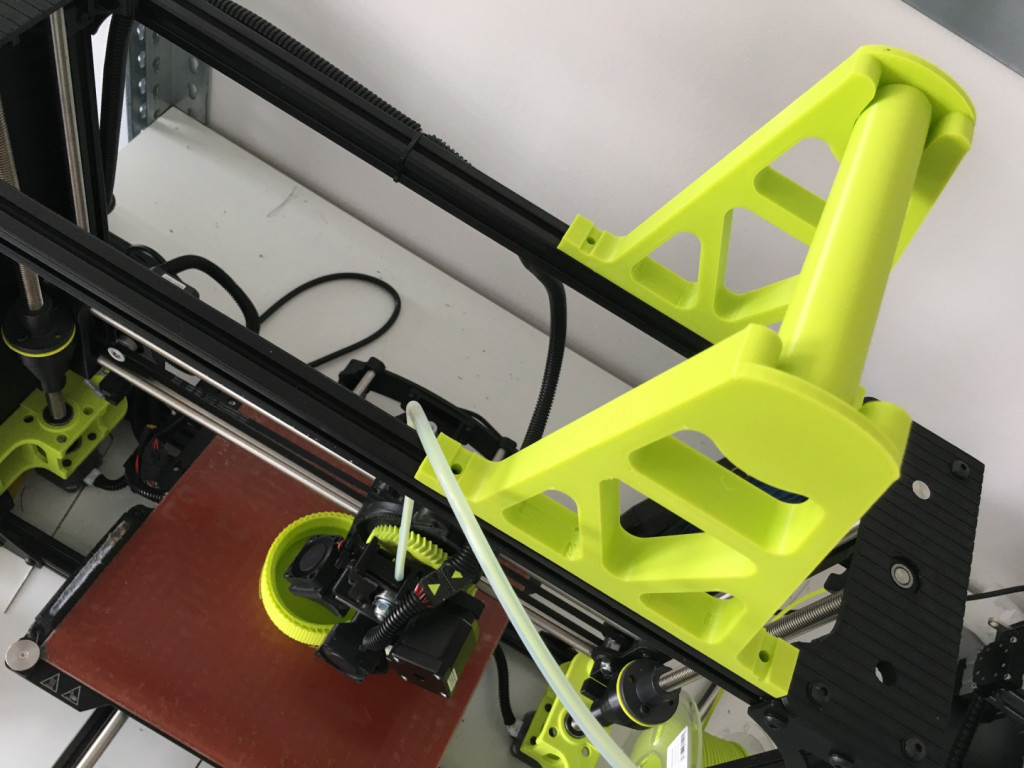 Last, but not least, we wanted to print something green… Of course, the Hulk came to mind. We chose the model by Fotis Mint.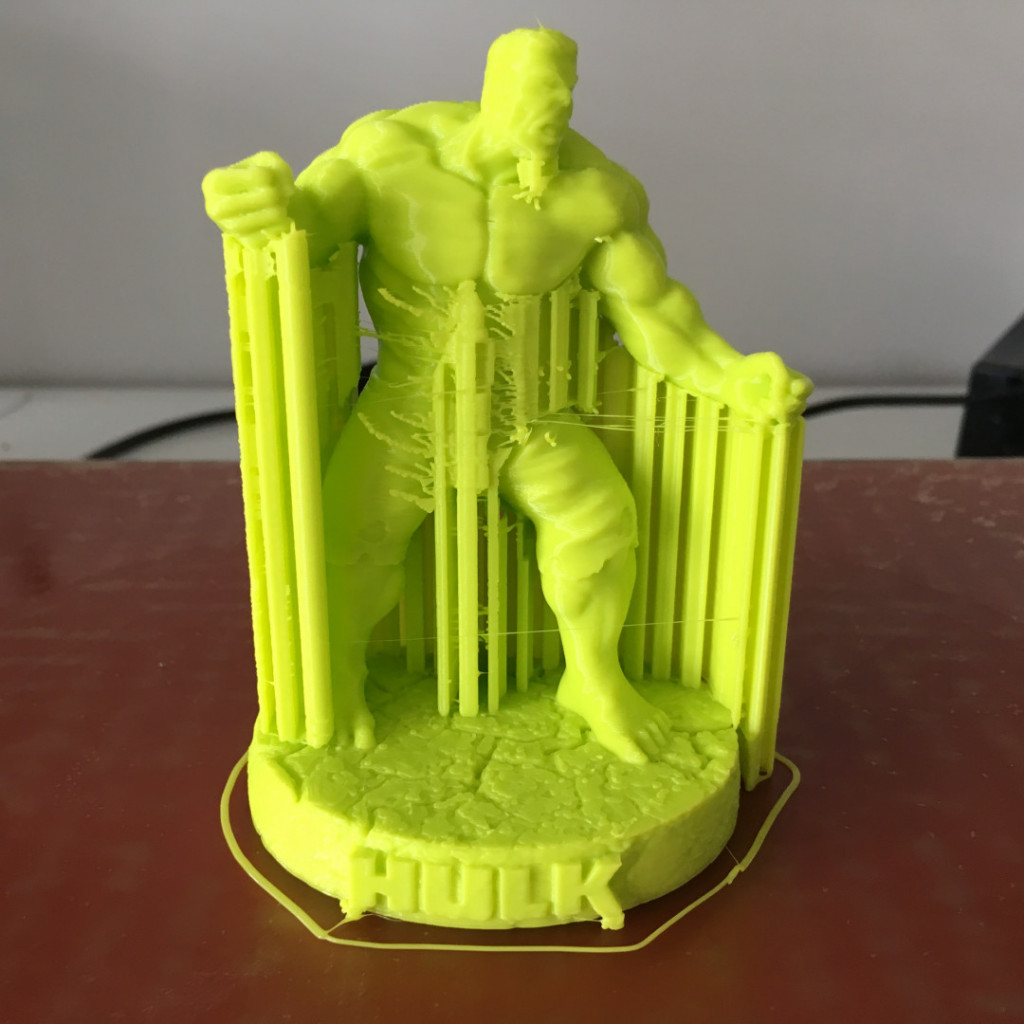 The support structures were very rigid and hard to pull off. So the standard settings aren't perfect for small, fragile objects that need support structures.
All3DP's Verdict
It's hard not to fall in love with the bright and friendly color of the Polymaker PolyLite PLA Lulzbot Green. Thanks to an optimized Cura file, the prints turned out to be excellent.
We didn't encounter any problems during the printing process. The first layer stuck to the bed with ease, and the rest of the printing went also smoothly.
The supports came off a little hard and left some small dents in our Hulk test print (not that he'd mind). Also, material bits can overheat at the nozzle and make it into the print, which doesn't look nice. Otherwise, we found nothing problematic.
If you are looking for an easy material to 3D print, look no further.