Hong Kong-based 3D printer manufacturer Peopoly has announced the launch of two new 3D printers in its Phenom series of MSLA printers: The Phenom L and the Phenom Noir.
The company, whose name is derived from the slogan polymers for the people, began in 2017 with the release of its first SLA printer, the Moai on Kickstarter. After receiving a quarter of a million dollars in funding, the company continued with the launch of fits follow up iterations the Moai 200 and Moai 130.
In 2019, Peopoly released the Phenom, which marked a switch from SLA technology to MSLA. Its latest offerings also use MSLA technology.
The Phenom L boasts a 50% larger print volume than the original Phenom, while the Phenom Noir, is said to be 80 to 100% faster than its predecessor.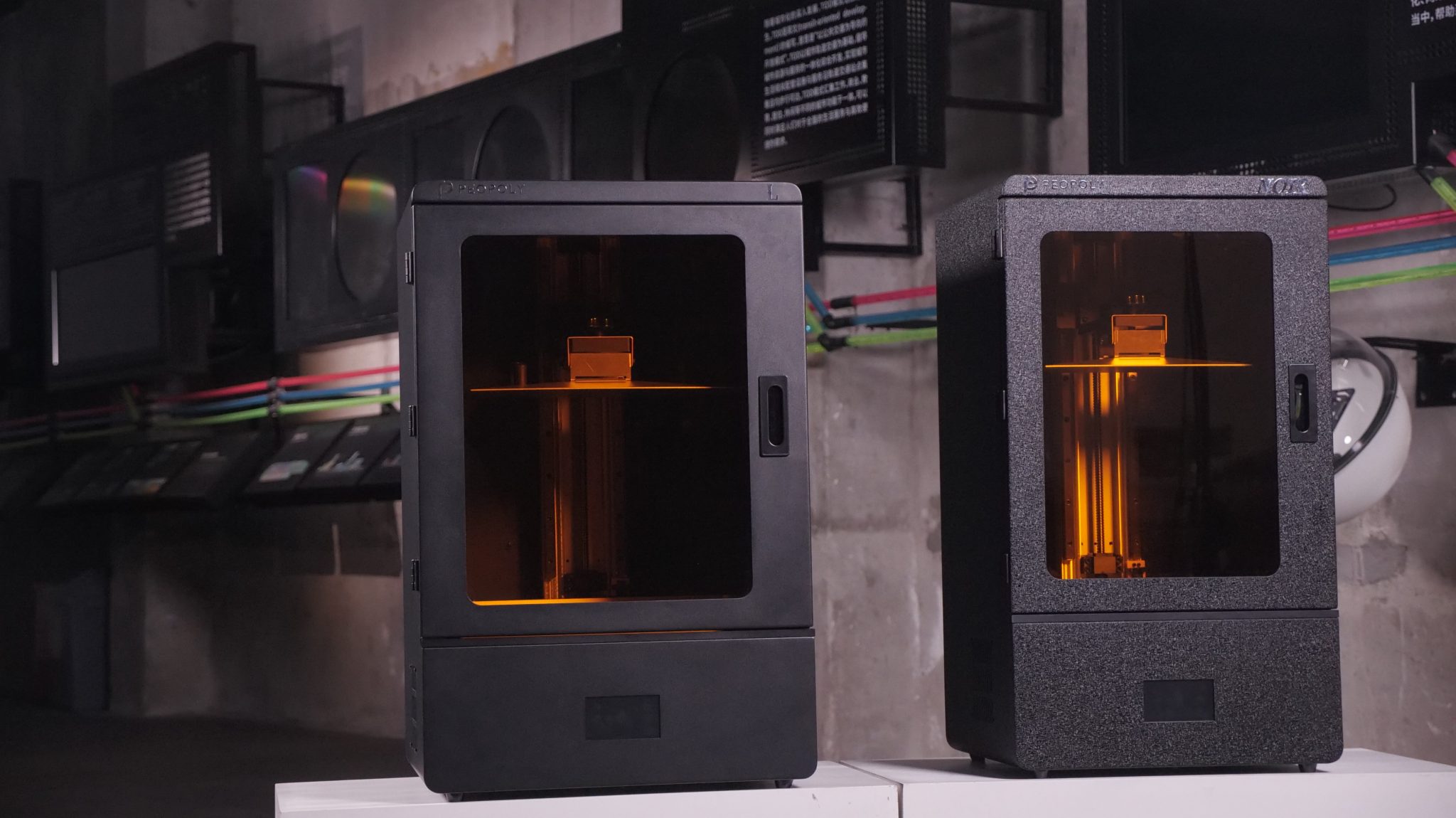 Phenom Noir
According to Peopoly, the Phenom Noir has been developed with speed in mind. By using a monochrome LCD panel, it significantly reduces UV light waste, resulting in faster print times. Peopoly claims that when using the Noir in combination with the company's draft resin, an 80 to 100% increase in printing speed over the current Phenom is possible.
Also, the Noir's LCD panel is said to have a three to four times longer lifespan due to a newly-designed cooling system. The printer has a 293 x 165 x 400 mm print size, which makes it about 12% bigger than the original Phenom.
Phenom L
With a build volume of 345 x 194 x 400 mm, the Phenom L is over 50% bigger than the Phenom. It is also said to print about 20% faster than the current Phenom, and with a new build plate designed for large prints, the Phenom L should simplify your workflow.