As we mentioned in the introduction, the Israeli manufacturer has implemented a ton of improvements into the Modix Big60 V2. While the size of the print volume has remained unchanged at an already hefty 610 x 610 x 610 mm, almost everything else about this 3D printer has been refined.
The inner workings of the Modix Big60 V2 have also been transformed with a number of high-grade components. For starters, it's now equipped with a 10mm width Polyurethane timing belt with steel cores, designed to increase both the overall print speed and acceleration. Other upgraded components include premium Hiwin motion rails and Igus Chainflex signal and encoder cable.
The manufacturer has also reworked the design to feature a new triple geared Z-axis setup, which consists of three stepper motors that each have their precision lead screw, allowing them to move the print bed at a 0.5 Micron layer height.
The bed itself also contains a better PID controller that is able to maintain a constant and accurate temperature. This consistency in temperature is also boosted by a 6mm thick dual-zone silicone foam insulation pad, which also helps to lower power consumption and provide a smoother print surface. For those who want a full enclosure around this large-format machine, Modix offers it as an add-on for $650.
The extruder system has also been refined with an E3D V6 hotend and Titan extruder combo that is capable of reaching up to 300°C, making the Modix Big60 V2 compatible with a range of advanced materials. For $350 extra, users can order an additional print head for dual extrusion 3D printing. The newly implemented secondary print head calibration jig makes the addition of this optional extruder extremely convenient.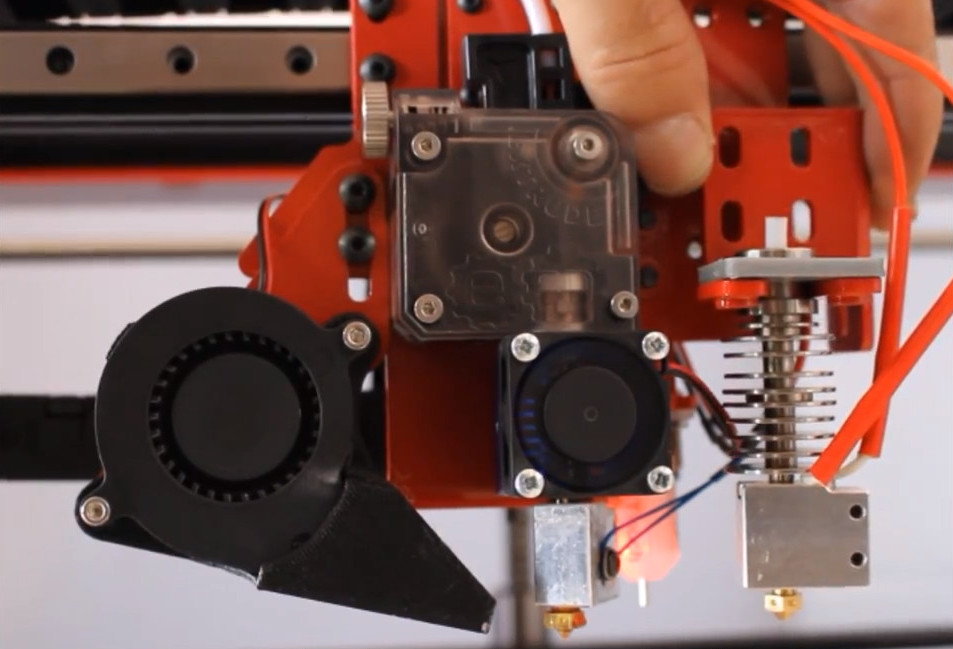 Fully compatible with nearly any type of third-party filament, this printer comes with a wide range of different nozzle diameter sizes, including 0.4, 0.6, 0.8, 1.0, and 1.2 mm, as well as the thinner E3D V6 collection of 0.35, 0.3, 0.25, and 0.15 mm.
While the first iteration of this printer included a touchscreen display, the Modix Big60 V2 is now equipped with an LCD controller that is fully integrated with Marlin firmware inner settings, giving users control over motion parameters and other critical printer configurations. This controller has also been relocated to the top corner of the printer, making it more comfortable for owners to use.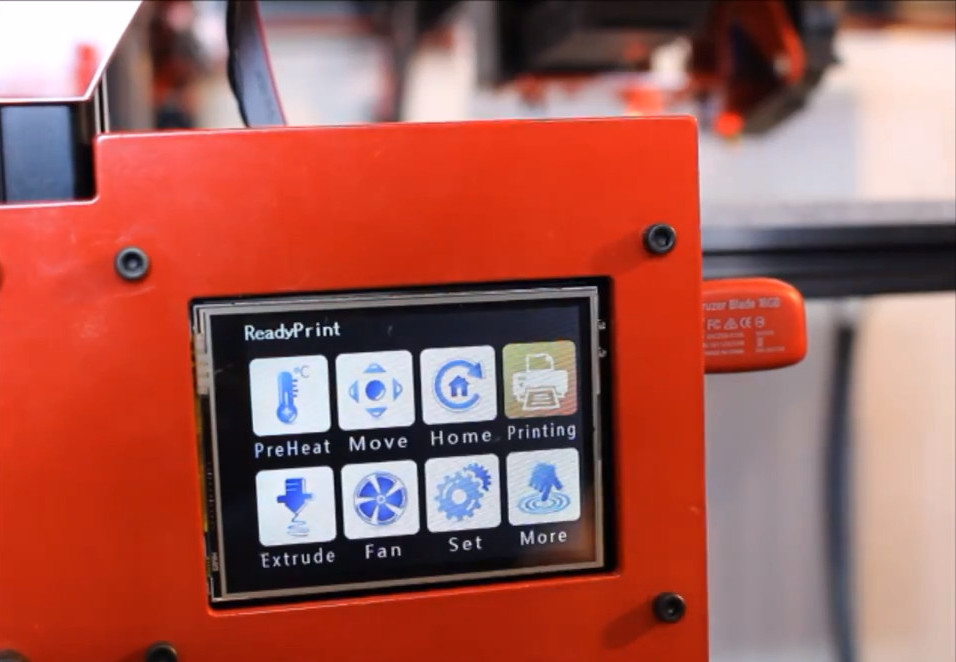 There are a number of other improvements that make the Modix Big60 V2 more user-friendly as well. For example, the new "Baby Steps" setting allows users to move the bed up or down at the micron level during the first layer of printing. Other features include an end-of-filament sensor and a rest button that will immediately stop the printing process.
Even the assembly process has been enhanced in a multitude of ways. Not only has Modix redesigned every bracket to provide more rigidity and ease of assembly, but the manufacturer has also strengthened its packaging with double cartons and wood plate reinforcement, reducing the risk of defects during the shipping process.
Although building this DIY kit is still no easy feat (some users claim it takes days to build this 3D printer), Modix has also improved its assembly manual with videos, photos, and sub-assembly models.
The manufacturer has also recently announced the new Extra Large X120 3D Printer, which is a $2,500 add-on that doubles the print volume along the X-axis, bringing the build area to 1200 x 610 x 610 mm. All of these features and refinements sound terrific, but how do the early adopters of the Modix Big60 V2 feel about this larger-than-life 3D printer.
According to reviews across the internet, most Modix users seem extremely satisfied with the Modix Big 60 3D printer. But despite being well-received, the first version of the printer seemed to have some quality control issues and mistakes on the instructions. However, the manufacturer claims to have fixed both of these problems with the Modix Big60 V2. Earlier this year, one Modix owner on the r/3Dprinting subreddit said that the machine took two days to build but around a week to get printing right.
Another area that Modix seems to be keying in on is customer service. Judging by what users are saying across the internet, one of the primary talking points is the highly responsive and helpful customer service that the manufacturer offers.
The Modix Big60 V2 3D printer is relatively new, so there isn't much to go on outside of what the manufacturer says. But from the few examples of customer feedback that we found, it seems like the reception of this 3D printer has been positive thus far. Many users acknowledge the difficulty of building such a large 3D printer on their own, but also praise the functionality and quality of the finished product.