Creality says its scanner can be used for virtual reality and augmented reality technology, but it's probably best suited towards hobbyists, educational purposes and artists.
Priced at $2,000, the scanner is one of the most expensive products it sells. The machine is certainly more premium than other products we've seen so far from the company and it comes neatly packaged in stylish, minimalist black boxes, wrapped in a red bow when you open it.
But, do its features justify the price? We break them down for you here.
Fewer Wires
Since the scanner itself is a tablet, to get started you simply charge it up (it boasts a lithium battery) and then unplug it and get going. This helps to reduce the number of wires kicking around. The scanner connects wirelessly to the turntable, which does need to be plugged into a power source to run. You can also wirelessly connect the scanner to your PC to edit your scans — again, great if you don't want a huge knot of cables everywhere.
The only downside of this is — of course — if you have any issues with WiFi or Bluetooth. If that's the case, then you're going to have a bad time.
Android Tablet
Plain and simple: this is cool. The whole scanner is run using this tablet, which has a seven-inch LCD touchscreen. It's responsive and well-organized and you can scroll through all of your scans you've done so far to keep track and create point clouds. However, some people have asked whether charging $2,000 for this was necessary when many people already own tablets and perhaps an app or add-on would have been a better alternative.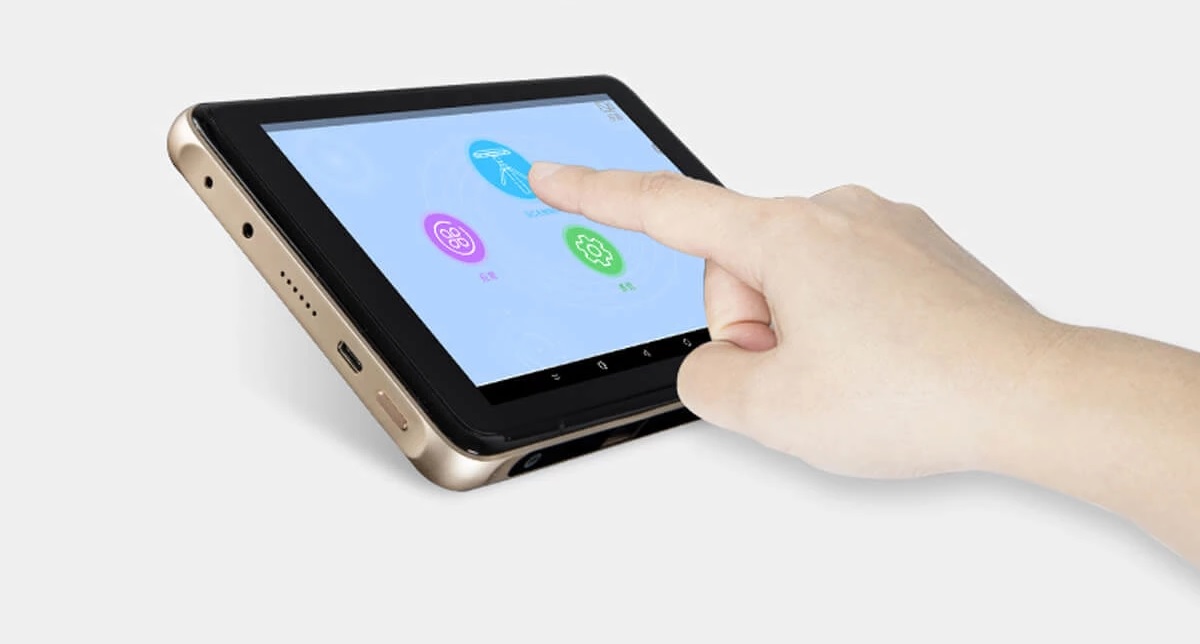 Cloud & WiFi Enabled
You can connect the CR-T to a cloud-based platform to wirelessly transfer files from the scanner to your PC if you'd like. You can also transfer them using a USB stick.
Texture Scanning
Like the Matter and Form V2 and the Scan Dimension Sol 3D scanners, the CR-T also collects texture and geometric data. The ability to pick up color (texture) is handy if you're looking to do more than just 3D print objects.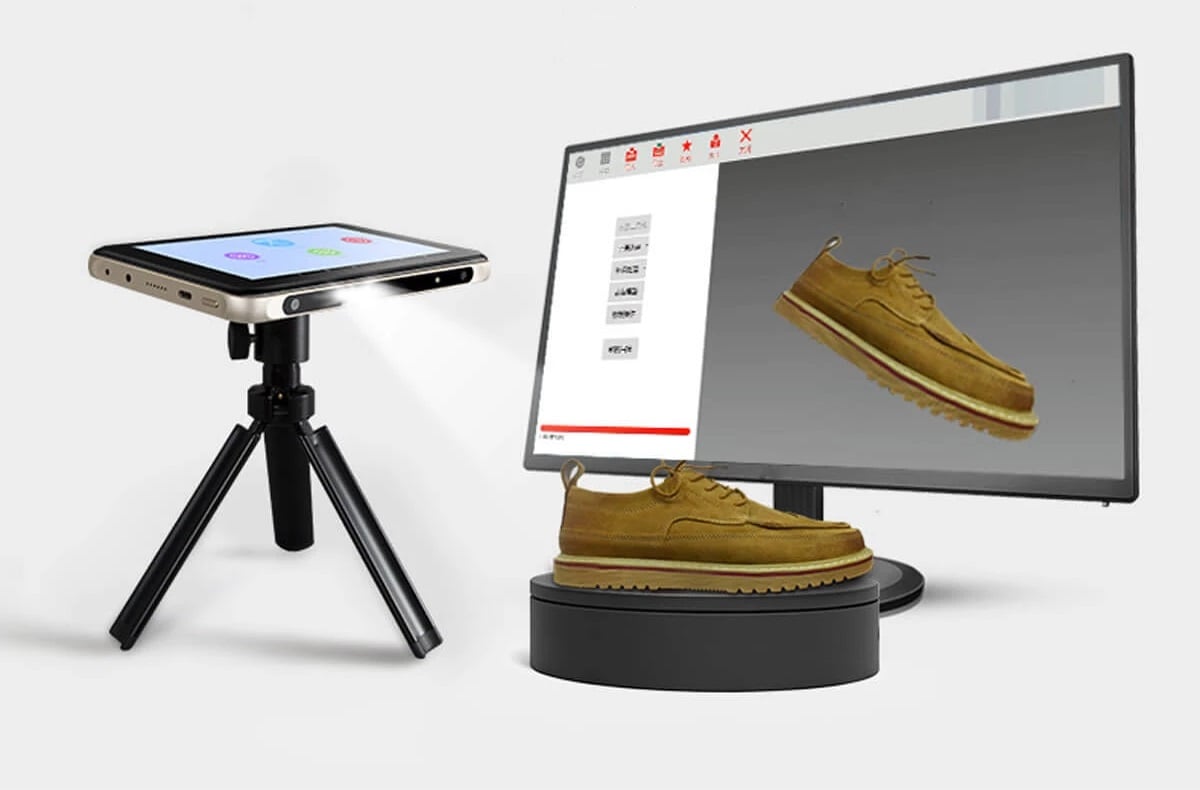 Turntable
This turntable is connected via Bluetooth to the scanner. When scanning and calibrating, it will spin around to help the scanner pick up as much of the object's data as possible. You can scan an object multiple times from different angles and merge them later on in the software.
Software
The software you download to work with your downloaded files is called 3DModelProcess. You can view your models, mesh them, fill holes, smooth them, remove data and a few other post-processing steps, including align multiple scans.