We tested the Colorfabb HT on our test printer, a Lulzbot TAZ 6. The spool came in a cardboard box. It was sealed in a plastic bag to prevent the material from absorbing moisture. The pack also contained a small desiccant bag. The plastic wrap of the spool cannot be resealed, unfortunately.
To slice our test prints, we used Lulzbot Cura, as it offers a dedicated profile for ColorFabb HT already. The material is printed with a high temperature of 265 degrees Celsius, a bed temperature of 100 degrees Celsius and a travel speed of 60 mm/s. It gives the best results on a heated build platform, 100C to about 120C is usually needed for proper adhesion to a glass plate. If there's not enough adhesion, the manufacturer recommends using a Buildtak bed for stronger adhesion.
None of our test prints failed. The surfaces turned out to be smooth and consistent.
The Benchy test print turned out to be very good, with just one minor layer problem (see below).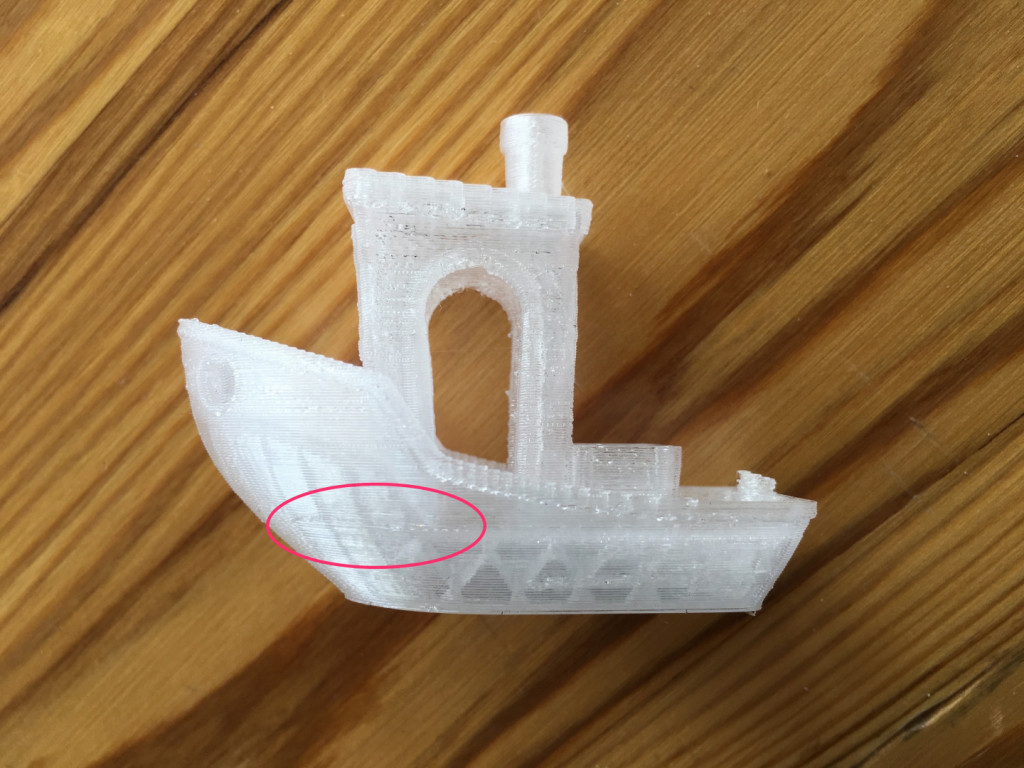 The overall layer adhesion was good, the prints tuned out relatively consistent, though Colorfabb HT seems to print a bit "wobbly". Small details turned out nicely.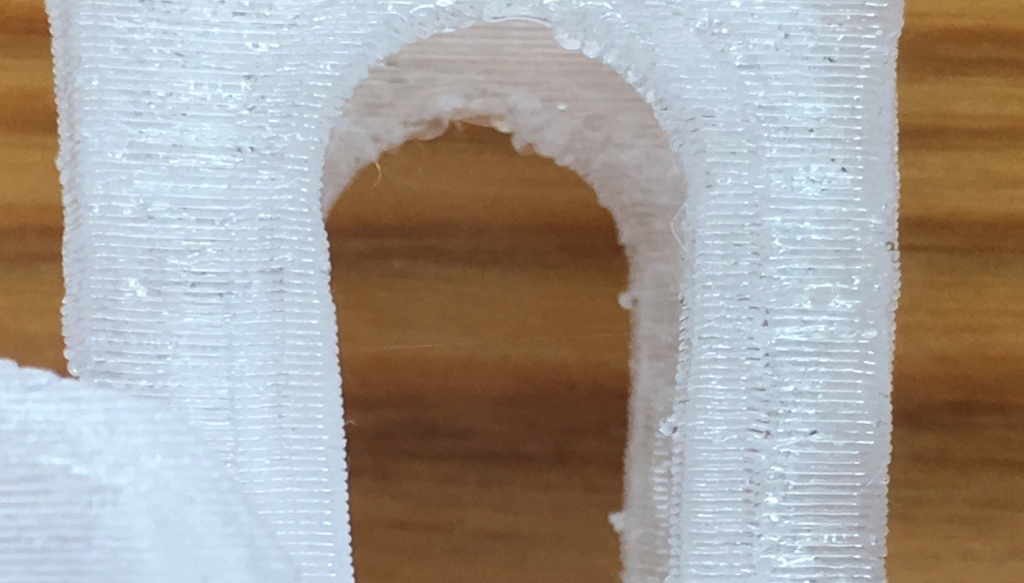 The next model was a carabiner. The print came out perfect. Stringing, which is a common problem for PET-G type materials, was reduced to an absolute minimum.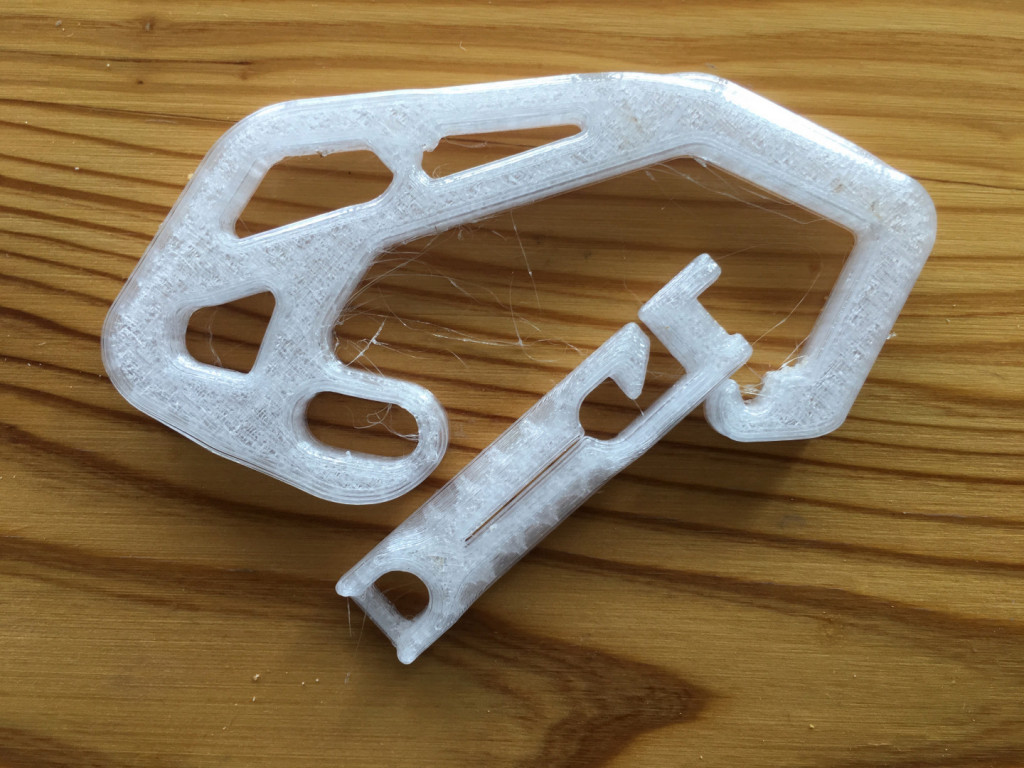 The last test print was the "Spring Clamp with Teeth". This is not only an ingenious 3-part design, but also a great model to test the durability of a filament. If you print this model in regular PLA, the clamp will likely break, as the mechanical force applied to the spring and the joints tends to be very strong. So you need a stronger filament – that sounds like a job for Colorfabb HT.
During the print, we encountered some warping, as you can see below. This probably can be solved by adjusting the temperature of the print bed (more solutions here).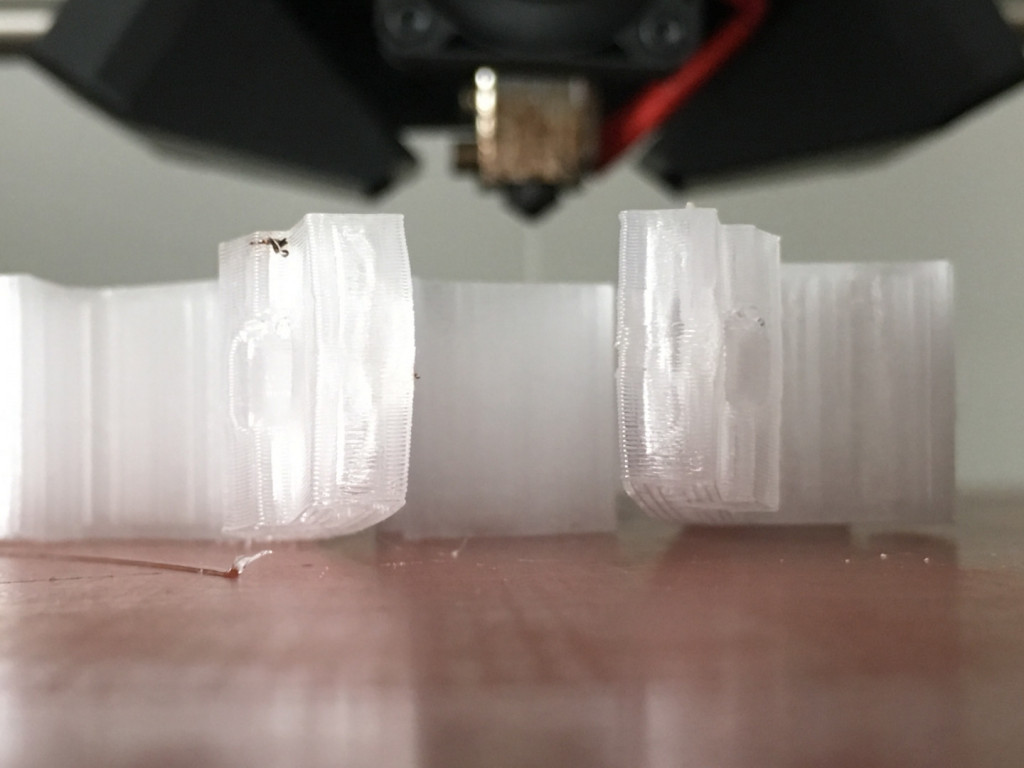 As the material is printed relatively hot, some material can heat up at the nozzle and turn into black goo, which potentially will end up in your print – that happened twice with our prints, as you can see below.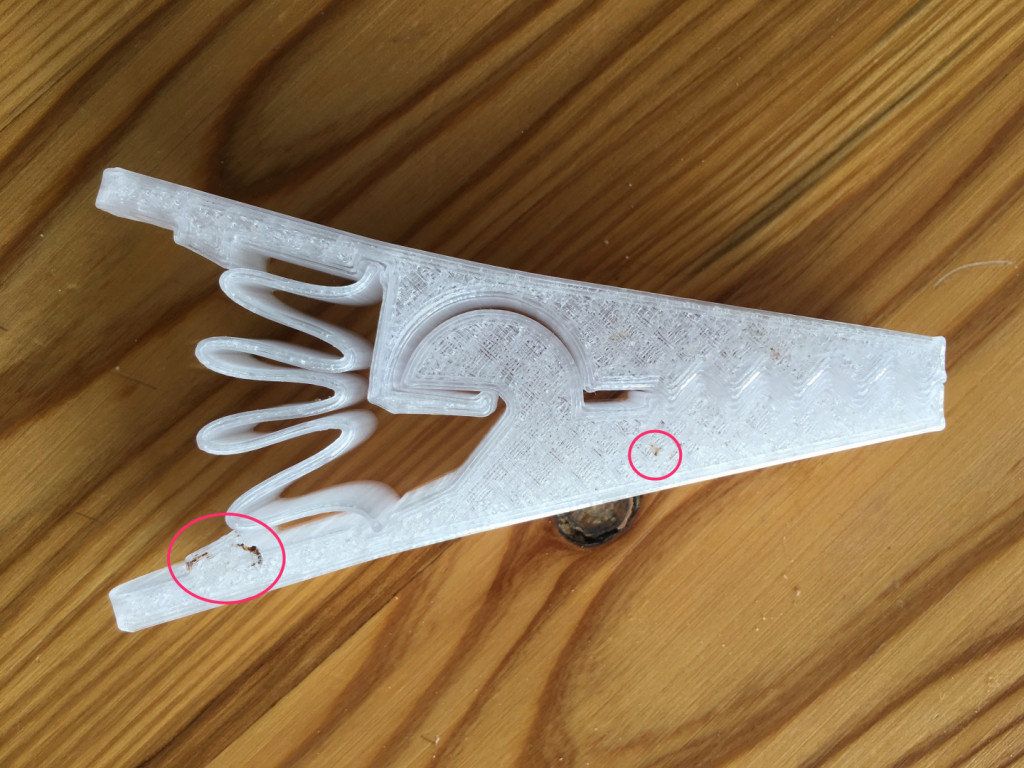 All3DP's Verdict
We've been printing with a lot of great materials from ColorFabb, and the HT is no exception.
ColorFabb HT isn't a material for your everyday prints – its a specialist that needs some tender loving care. Like the Ninjatek Armadillo, it is strong and rigid. But if you need a material that's impressively durable and resists heat up to 100 degrees Celsius, this is a great choice.