The most commonly used material for SLS 3D printing is Polyamide 12 (PA12), known more simply as Nylon 12. Other thermoplastic powder materials like Polyamide 11 and PEEK are also compatible with this technology, though they are of less prominence compared to PA12.
To help enhance the mechanical and thermal properties even further, a polyamide-based powder can also be mixed with certain additive materials, such as carbon fiber, glass fiber, and aluminum. However, these additives tend to make the material more brittle and prone to highly anisotropic behavior.
Here's an overview of the most popular SLS 3D printing materials that are being used today:
Polyamide 12 (PA 12)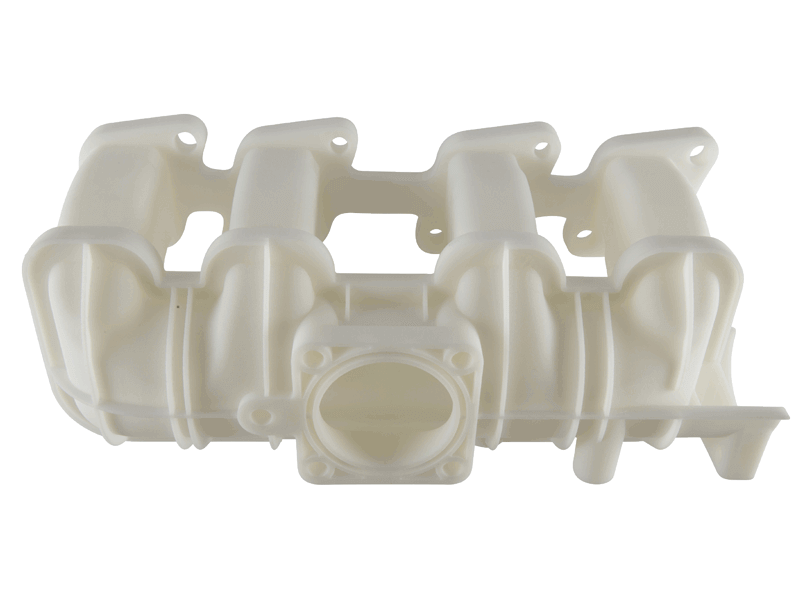 As we mentioned above, Polyamide 12 (or Nylon 12) is by far the most commonly used SLS 3D printing material. It typically offers exceptional mechanical and thermal properties, as well as resistance to various chemicals. Parts made with PA 12 also tend to have long-term stability, making it ideal for functional prototypes and end-use parts. Certain Polyamide 12 materials are biocompatible and food-safe under certain conditions. Typically, SLS prints made from this powdered material have a matte, rough surface that requires post-processing.
Polyamide 11 (PA 11)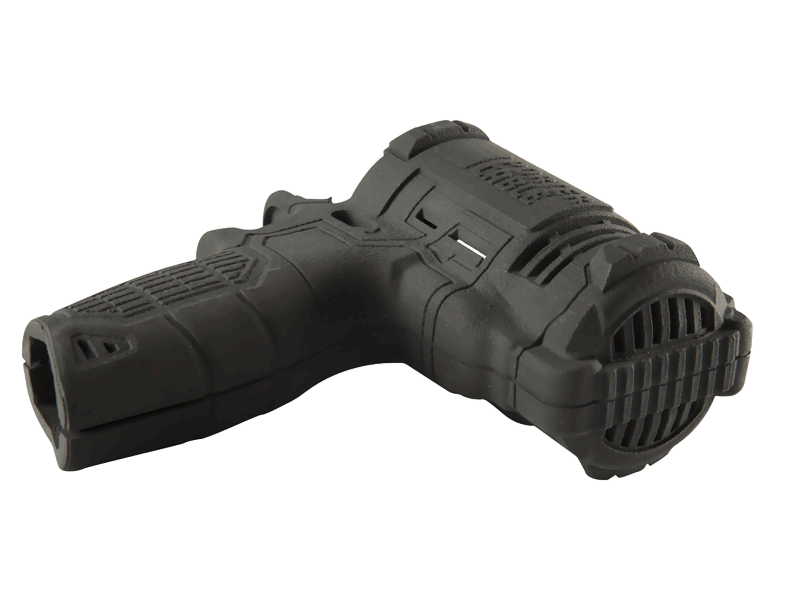 Polyamide 11 (PA 11) offers higher elasticity and fully isotropic behavior. Although the mechanical properties are comparable to PA 12, this formulation usually has a lower environmental impact as it is made from renewable raw materials derived from vegetable oil. It also offers improved thermal and chemical resistance. PA 11 also remains stable in light, UV, and weather. It typically comes in the form of a fine, black powder.
TPU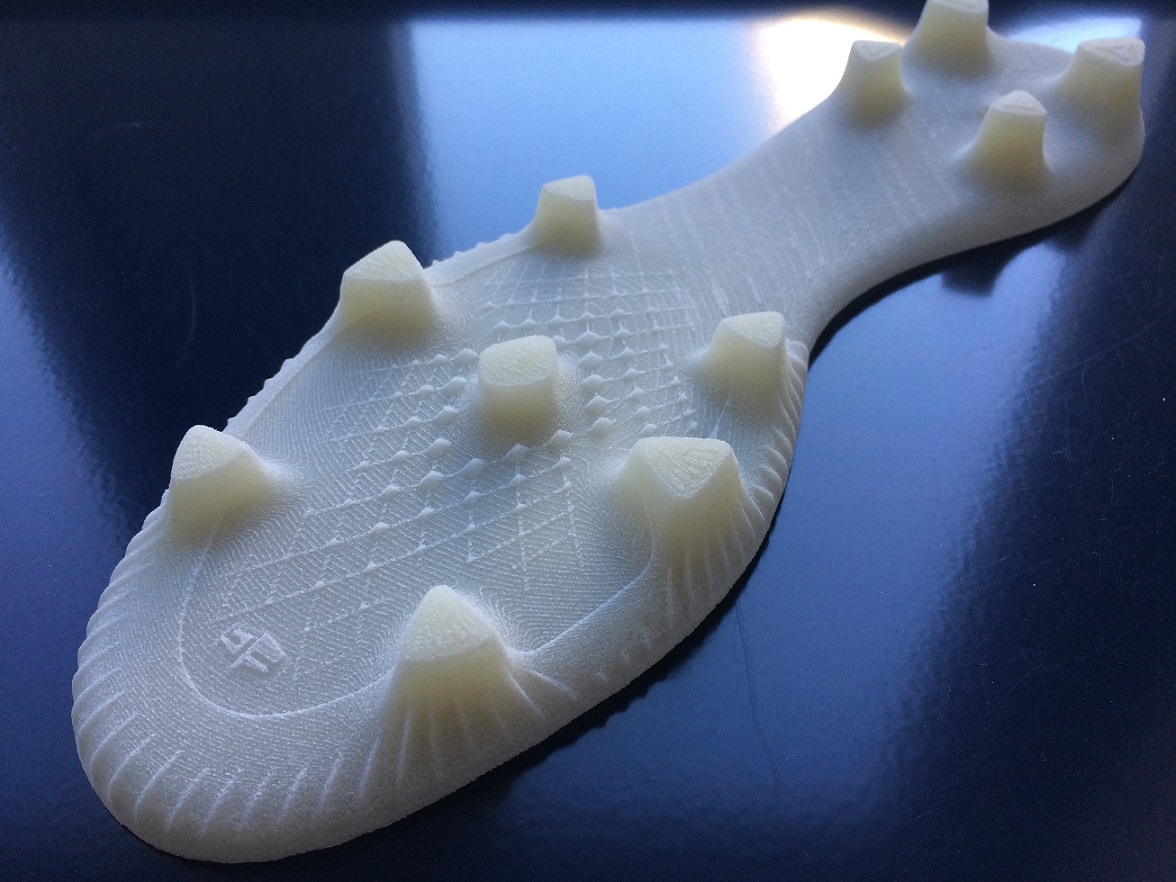 As a flexible and strong material, TPU powders are ideal for prototypes and end-use parts that require elasticity. This thermoplastic elastomer offers rubber-like flexibility and a high degree of functionality. TPU materials typically offer resistance to wear and tear, along with a high-quality surface finish and details. Common applications include seals, gaskets, hoses, grips, toys, and more.
Carbon Fiber-Filled Nylon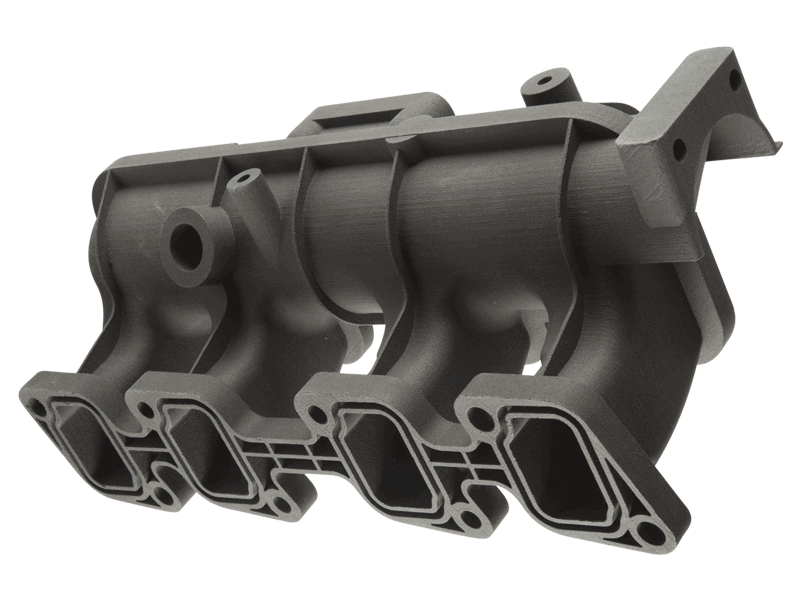 In some instances, nylon powder can be mixed with certain additives to enhance the overall mechanical properties of the 3D printed part. One popular SLS 3D printing material is carbon fiber-filled nylon, which as you can guess, consists of Nylon powder and carbon fibers. This material offers an exceptional weight-to-strength ratio and stiffness. However, it does tend to be highly anisotropic, which means that the material properties will vary depending on the direction they are measured.
Glass-Filled Nylon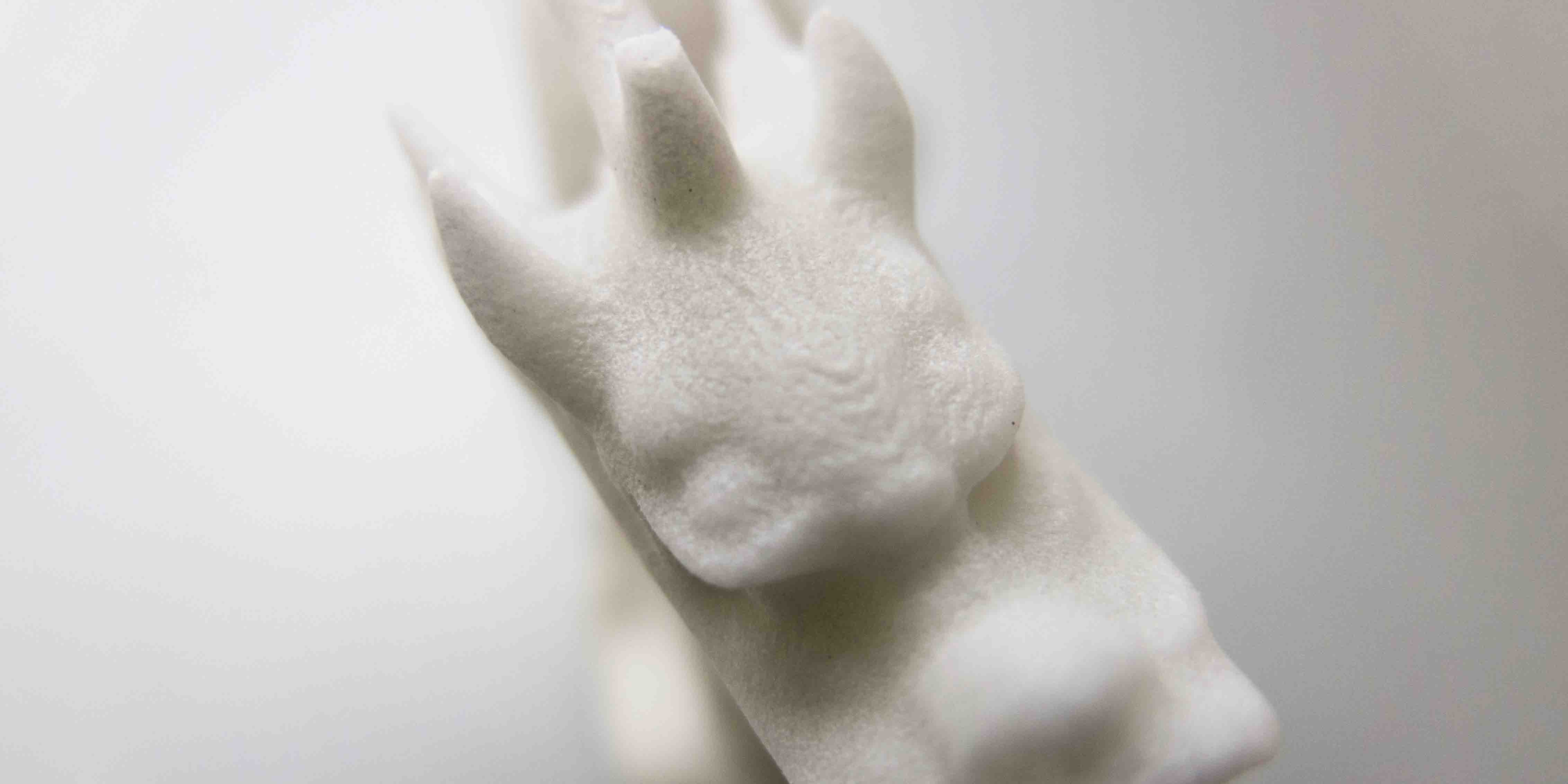 For SLS 3D printed parts that offer high tensile strength and resistance to wear and temperature, glass-filled nylon has emerged as a viable option. Similarly to carbon fiber-filled nylon powder, glass-filled nylon could also display anisotropic behavior. These materials typically feature anywhere from 10 – 40 percent glass powder, the amount of which will impact the strength and brittleness of the SLS material.
Aluminum-Filled Nylon (Alumide)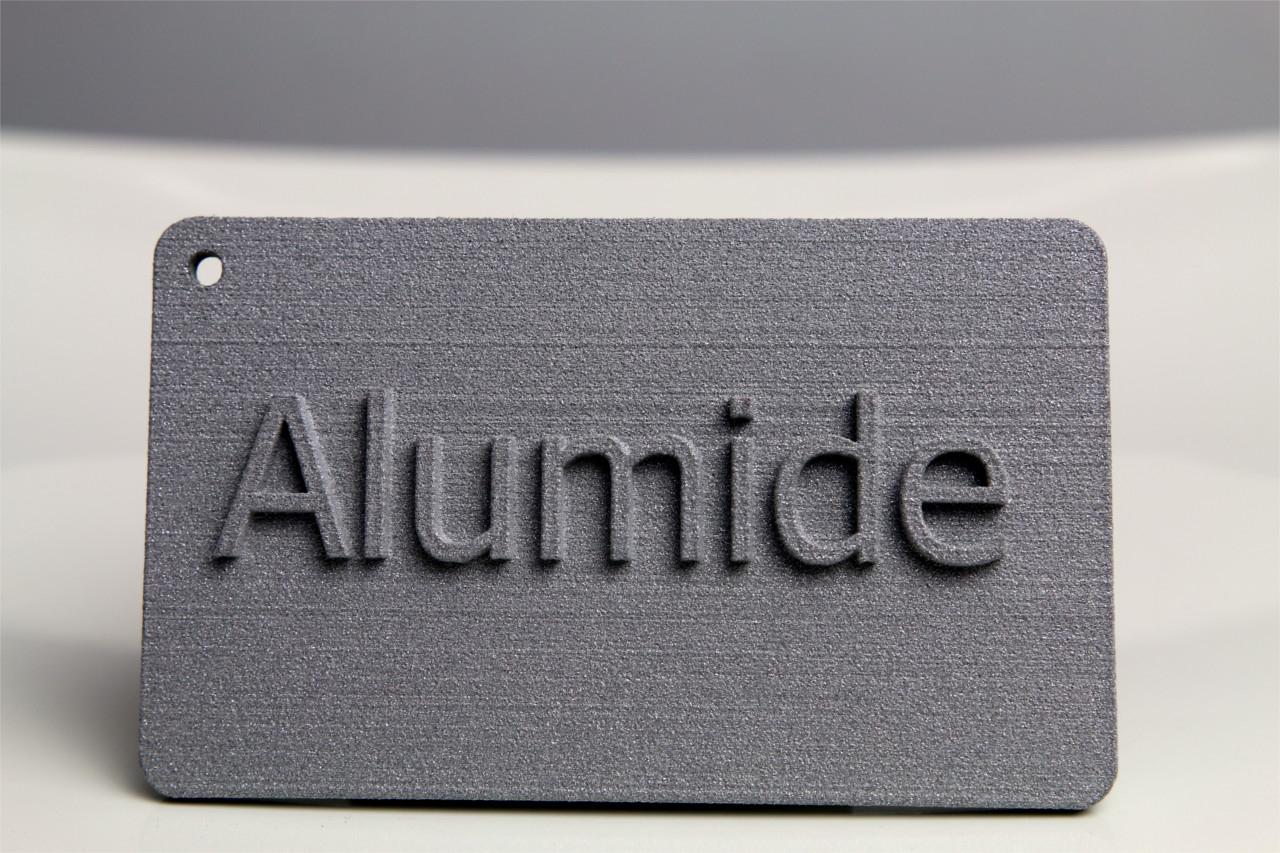 Polyamide powder can also be mixed with aluminum powder to create an SLS 3D printing material that has a metallic appearance and a high degree of stiffness. This material can be used to produce non-porous components that are resistant to high temperatures and can be easily machined. Aluminum-filled nylon, also known as Alumide, is well-suited for automotive parts, wind tunnel testing, small production runs, and more.