This is probably the most interesting part of this AutoCAD tutorial for beginners – we're nearing 3D designing!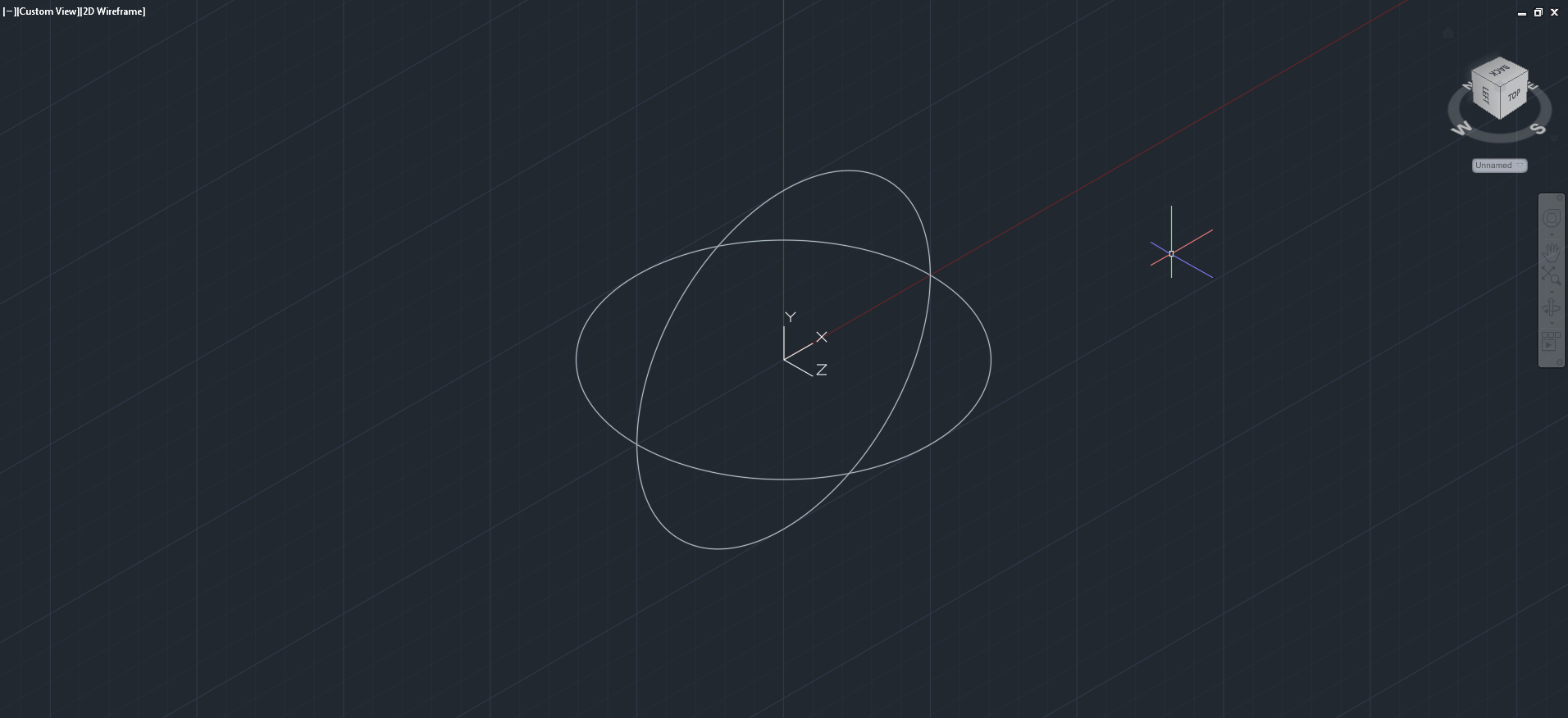 When working in 3D, you should remember, that drawing in AutoCAD is only possible on the XY-Plane. If you want to change the direction to draw or plot your 3D object, you must redefine the coordinate system.
Draw a random circle in your DrawSpace while being in Top view. Now enter Front view and type "UCS". This will allow you to set a new coordinate system.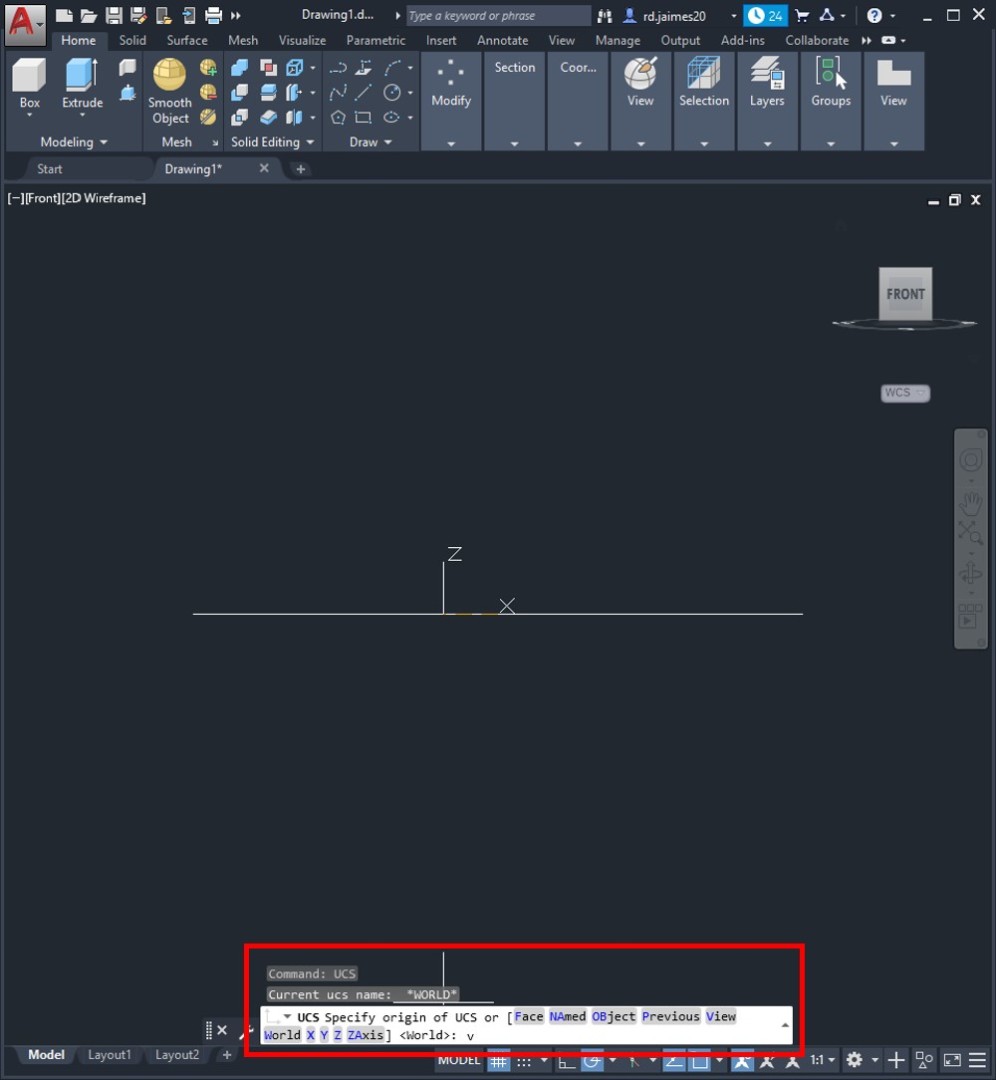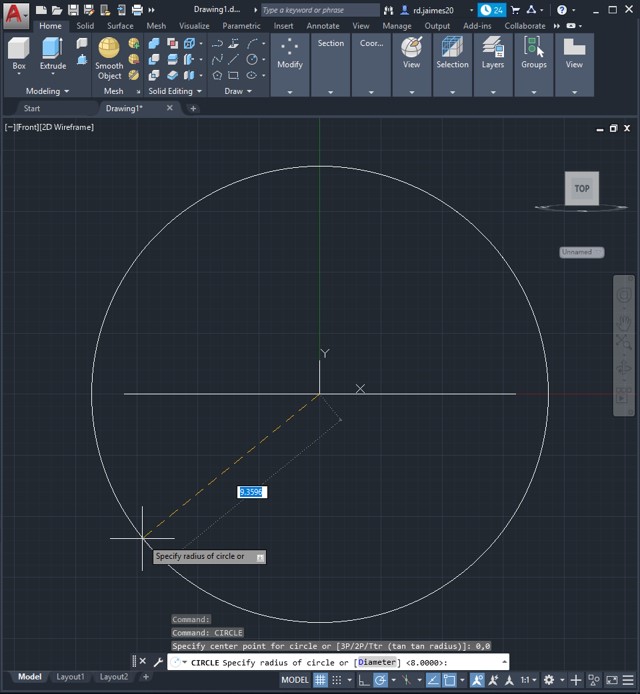 Type in "V" to set your current view as the new coordinate system. Draw a second circle concentric with the first one. Now rotate the model by holding Shift and the mouse wheel, and you will see the circles in planes perpendicular to each other.