Integrate 3D printing supports into the model
One trick to avoid 3D printing support structures is to add elements to the model that can perform the same job. This trick has been used by sculptors for centuries. For example, take a look at this "Venus Vitrix" sculpture by Antonio Canova.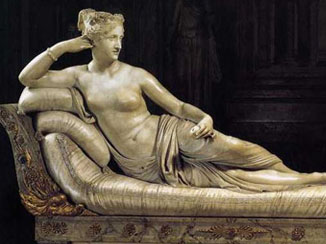 Here, the right arm is an overhang, but it is supported by the pillows. The left leg is another overhang, but this time the bunched togas act as the support.
The next example is a model called "The Guardian" by designer @fantasygraph. He cleverly supports the legs and the buttocks of the model with a flowing gown. The spear fixed to the bottom acts as a support for the left arm.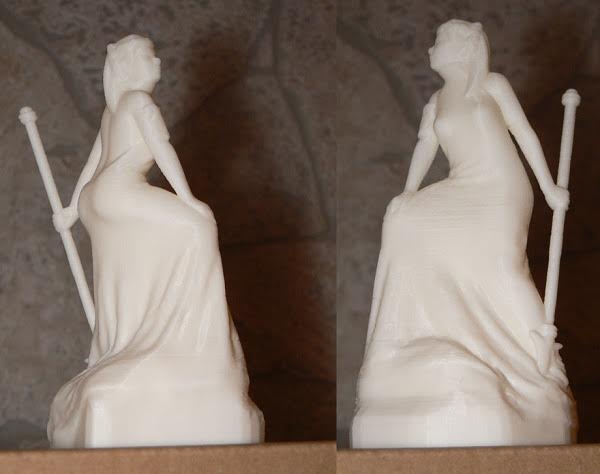 Integrating 3D printing support structure into the design is more of an art than a science. You need to come up with elements that simultaneously fit into the overall design and can support the overhangs or bridges. When done correctly, it enhances the beauty of the model and makes the print process free of 3D printing support structures – saving time, money and labor.
Chamfers
Another way to eliminate the need for 3D printing support structures is Chamfers. Chamfers are a neat way of turning otherwise nasty overhangs into innocuous overhangs with angles less than 45 degrees.
For example, if you have a gently sloping or curved edge, you can replace it with an angular edge that requires no support. Such an angular design is called a Chamfer.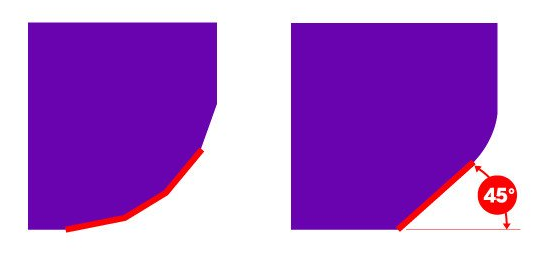 Similarly, if you have a hole in the model, you can convert it into a chamfered hole in the shape of a teardrop. Most of the time, this will not affect the overall aesthetics of the model. But it will help you reduce the 3D printing support structures required to print a model.