The STL files for the LED Skull Lantern are free to download from Thingiverse. You'll need to print the "Face Panel" four times, along with each of the "Bone" models twice. The optional "Handle" is also included for those who want to carry their light alongside them.
Aside from the 3D printed components, there isn't much else to this LED Skull Lantern. All you need now is an LED tealight, which can be purchased in bulk at a relatively low price.
In order to maximize the spookiness of your lantern, you should utilize the proper materials. For instance, the "Face Panels" should be printed in a translucent material like natural PLA, which will allow the light to emit through the skull design. The bones should be printed in a solid white, and attached to the corners of the lantern using glue.
As for the "Face Panels," they should slide directly into the groves on the inside of lantern. All of the parts can be secured with a bit of glue. Finally, the LED light is inserted upside down into the top of the lantern, as shown in the depiction below.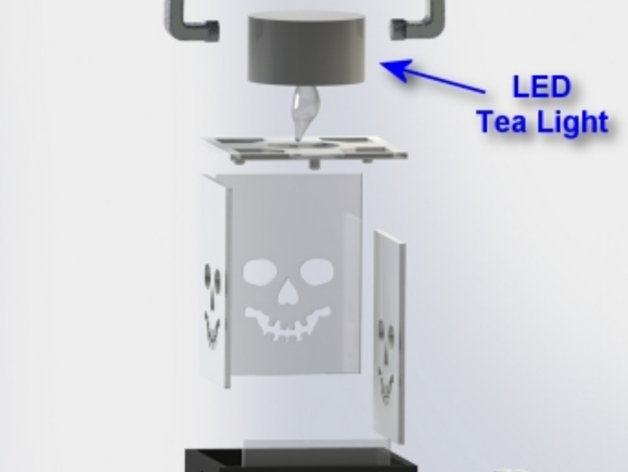 And that's about all there is to 3D printing your own LED Skull Lantern. It's a quick and easy project that looks great, making it perfect for novices and makers in a rush to add some fright to Halloween night.