3D printing is becoming increasingly vital in the industrial sector, and powerful machines like 3DGence's INDUSTRY F340 3D printer are an excellent option for prototyping, the production process, producing spare parts and tooling.
3DGence, a Polish professional 3D printer manufacturer and expert in the implementation of 3D printing technology in industry, boasts Poland's only TÜV Rheinland certified 3D printer. It's also the first company in the world that introduced soluble support material for PEEK printing.
Along with its DOUBLE P255, 3DGence offers reliable and powerful 3D printers such INDUSTRY F340 which they designed for industrial applications. It's a sleek, fully enclosed machine with a heated chamber — perfect for printing accurate and durable parts — and an air filtration system.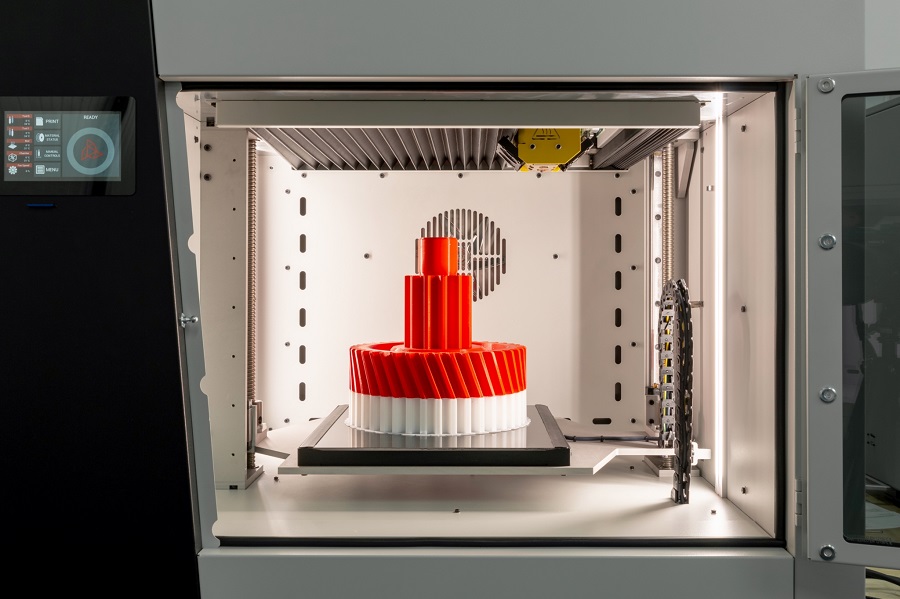 The F340 boasts a build volume of 260 x 300 x 340 mm and can handle a broad range of engineering-grade materials including PEEK and reinforced materials like PA-CF. This is because it is equipped with a modular system, which allows for easy and tool-free module replacement.
It currently offers four modules, each of which is specialized to print a specific material or group of materials and optimize the printing process.
"To print from a wide range of materials you do not need to buy a new machine, just replace the module," says 3DGence export manager Dominik Fitowski. "Customers can choose the ideal 3D printer to suit their needs, they can upgrade it and add other printing modules."
This decreases company expenses because you only need to purchase the modules for the materials you use and can use the same printer for all your needs.
Modules Save Money and Expand Range of Your Printer
The four modules 3DGence currently offers for its INDUSTRY F340 printer are the PRO, HF, HT and HTmax.
The PRO, for example, is for ABS, PLA, PET, PP, ASA and nylon and uses BVOH (water soluble), HIPS (breakaway) and ESM-10 (Engineering Soluble Material) as support materials.
The ESM-10 is an engineering filament that guarantees proper support of PEEK and ABS. It can be washed out with a prepared water solution.
"Creating prints with advanced geometry and large dimensions is now easier," says Mateusz Sidorowicz, 3DGence's marketing manager. "Soluble support filament for technical materials creates new opportunities, especially for industrial companies."
Each module can handle different support materials. Modules, like the HTmax, are designed to handle PEEK, and also use the ESM-10 as a support material. 3DGence's HT module is for PC, PC-CF, PC-ABS and PC-ESD, while the HF module is for materials like ABS, ASA and PA-CF, and has a 0.6 mm nozzle, for faster printing.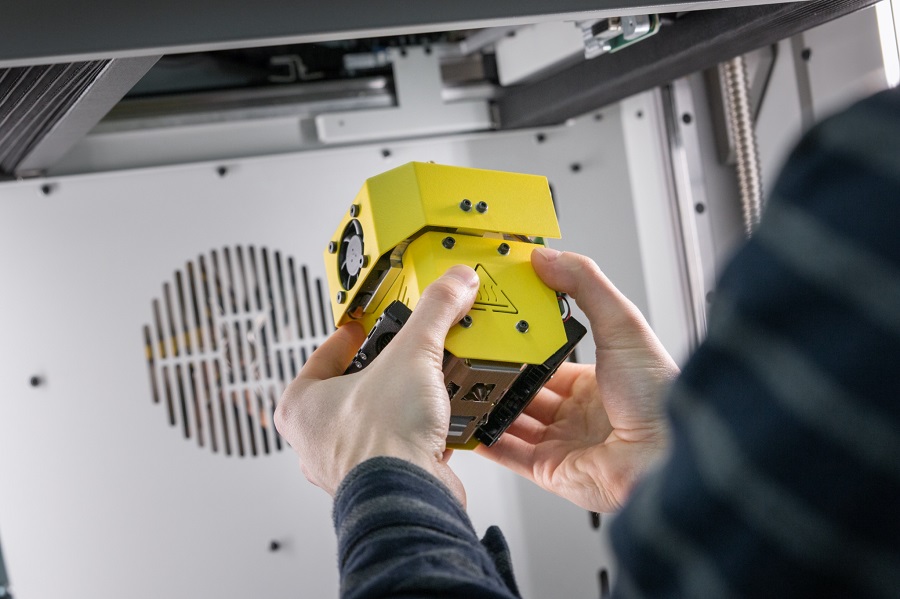 3DGence's Technology Helps Other Companies Across Industries
When it comes to optimizing prototyping, from plastics processing to the automotive industry and everything in between, 3DGence's technology can help.
The Polish company Geo Globe used the F340 3D printer to speed up its prototyping process of transport trays. By 3D printing the trays before going to the prototyping stage, the company can check its construction assumptions first with an accurate print and select the desired tolerances.
"Using 3D printers, we verified the design and correctness of the prototype.," said Zbigniew Chrobok of Geo Globe Polska. "Thanks to this, we could eliminate any mistake that could cause the necessity to make another, expensive, prototype form."
Where prototyping used to take several weeks, it now can take as few as several days.
"Manufacturers are increasingly printing spare parts for machines, tools and, finally, ready-made products," explains 3DGence's Mateusz Sidorowicz. "The use of 3D printing technology helps manufacturing companies reduce costs and shorten production time. As a result, they become more competitive and attractive to potential customers."
—
This content is sponsored and the views and opinions expressed within it do not necessarily reflect All3DP's editorial stance.
For more information, please see our Terms of Use.