Are you excited about the new Westworld TV show? Sky Atlantic has shared the UK premiere date using an SLA 3D printed model.
UK cable channel Sky Atlantic has revealed the premiere date of new Sci-Fi series Westworld in a unique fashion — with a 3D printed model.
Using stereolithographic (SLA) technology, a promo video shows the date rising out of a vat of resin with a robotic "host" from the new TV show.
The video is only 21 seconds long, but if you're too busy to watch then allow us to help. The UK premiere of Westworld will take place on Tuesday 4 October at 9pm on Sky Atlantic.
To create the video, Sky collaborated with 3D printing experts Hobbs Studio London, which currently operates the largest stereolithographic printer in the UK.
Westworld and SLA Make Strange Bedfellows
The iPro9000XL at Hobbs Studio can print plastic parts up to 1500 x 750 x 550 mm in size. With a build space roughly the size of an office desk, it can fabricate prototypes of full car dashboards and context models for architects.
How does it work? The printer fires lasers on a vat of liquid resin to selectively cure the material into a solid form, building an object layer by layer as it emerges from the tank.
For the Westworld promo, the team created a tribute to the 'host' manufacturing line featured in the show, which fabricates the theme park's artificially intelligent inhabitants.
Based on the 1973 cult classic starring Yul Brynner, the new TV series is a dark re-imagining for a new audience. According to the official synopsis:
"A hedonistic theme park staffed by artificially intelligent hosts, Westworld is a place in which human guests can explore their every appetite, no matter how noble or depraved. This dark odyssey from JJ Abrams (Star Trek Beyond, Star Wars: The Force Awakens), Jonathan Nolan (Interstellar, The Dark Knight) and Lisa Joy (Pushing Daisies, Burn Notice) examines man's primal nature and the dawn of artificial consciousness."
Westworld stars Anthony Hopkins as the park's founder and creative director Dr Robert Ford. The cast is rounded out with Ed Harris (as The Man in Black), Thandie Newton, Evan Rachel Wood, and James Marsden.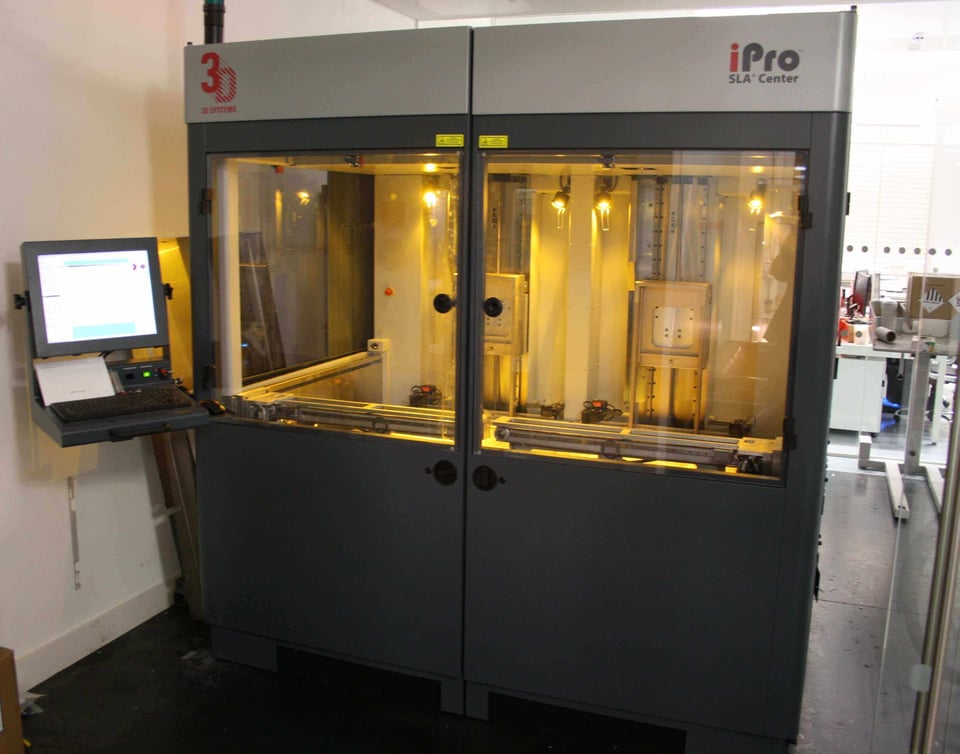 License: The text of "Westworld UK Premiere Date Revealed in 3D Printed Model" by All3DP is licensed under a Creative Commons Attribution 4.0 International License.
Stay informed with notifications from All3DP.
You get a notification when a new article is published.