This modular 3D printer kit from Fischertechnik is beginner-friendly, includes great components and a whopping 890 parts for you to build.
German toy manufacturer Fischertechnik has unveiled its first 3D printer construction kit—and it's a doozy. The Build, Plug and Print printer (catalog number 536624) is said to be the world's first modular 3D printer system. There are several printers out there trying to win the title, but maybe Fischertechnik can take it.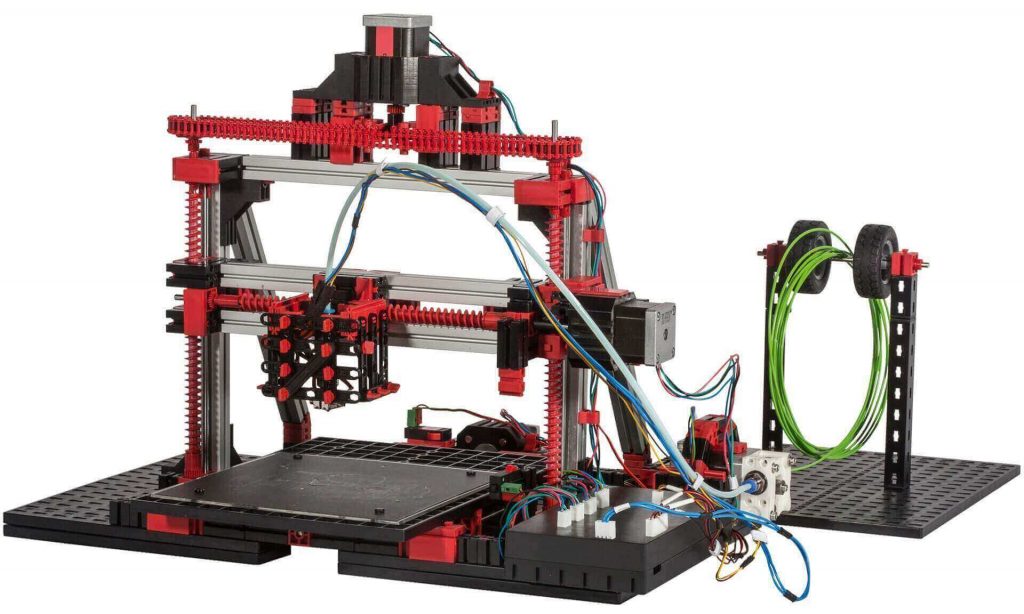 One Modular 3D Printer Kit, A Whole Lot of Parts
The toy makers partnered up with German printer manufacturer RepRap GmbH to make it happen. The kit includes a whopping 890 components. While that could prove complicated to assemble, it also could allow for a number of upgrades and easy tweaking.
The kit is marketed towards beginners and requires no special soldering skills, tools, or previous knowledge of 3D printing. Find the PLA printer's specs below:
Printing range: 115 x 100 x 80 mm
Layer thickness: min. 0.2 mm
Filament diameter: 1.75 mm
Nozzle diameter: 0.5 mm (which is quite unusual)
It also comes with an Atmel microcontroller, four stepper motors, three mini switches, a nozzle with temperature monitoring, and (unfortunately unheated) printing bed with removable printing plate. On top of all the printer parts, there is also a step-by-step instruction guide that details both components and history of the technology.
Software for Windows 7, 8, and 10 comes with the kit. It also includes slicer and printer controls specifically designed for the printer. The free software RepetierHost is recommended for users running OS X or Linux. The software library is also said to include ready-worked example objects and supports imported files from Internet databases
The Fischertechnik printer will become available in August and is priced at €699.95.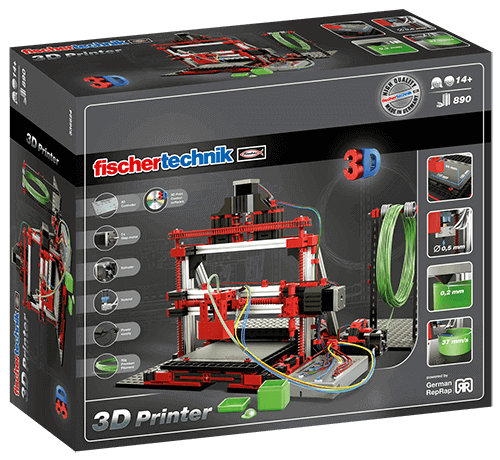 Though deemed by some an "educational" printer, the kit is a cool development for adults and curious engineers, alike. It straddles the line between adult- and kid-friendly, making it more universal and perhaps more appropriate for a wider audience.
If you're interested in other DIY Printer kits, please read this article.
(Via: Elektor)
License: The text of "Modular 3D Printer Kit from Fischertechnik" by All3DP is licensed under a Creative Commons Attribution 4.0 International License.
Subscribe to updates from All3DP
You are subscribed to updates from All3DP
Subscribe
You can't subscribe to updates from All3DP. Learn more…