Mother's Day, internationally celebrated, is a wonderful day to honor an ever-loving person. The majority of countries (78, to be exact) celebrate Mother's Day on the 2nd Sunday of May, and like every year, that date arrived sooner than you realised. Since Mother's Day is treated a bit like second Valentine's Day by many shops, you get reminded often enough when it takes place.
But still, it caught you off-guard that you have not much time left to get your gifts together, right?
I know.
But because I already knew you´d be in a hurry looking for some easy to get Mother's Day gifts, I have prepared something. The ultimate list of 3D printed Mother's Day gifts.
Most of this is printable on home 3D printers very well. Had you thought of getting your Mother's Day presents in time, more material choices and better quality prints would've been possible. But you don´t have time to order something now that will arrive too late. (Although your Mother would probably forgive you. Don´t take advantage of your Mom´s kindness on Mother's Day.)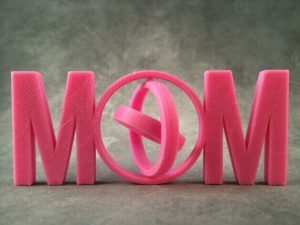 Thingiverse has a funny suggestion what to print for your Mom. It is a thing that says "Mom". Including a hinged gimbal. Whoever thought this would make a good gift, I dare to disagree.
Heart-shaped present boxes
Already got some small gifts, but need just a little extra? Maybe the packaging can add the final touch. The Secret Heart Box or the "Open your heart" box look nice and make anything you put into them look slightly more personal.
3D Selfies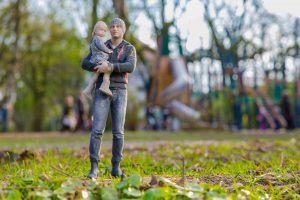 Gifting your mother a picture of her children? Nice, but that's soo 20th century. Why don´t you give your mother a 3D printed little version of her children (and maybe grandchildren)? Even better, let her have figurines of the whole family! We have the list with all the 3D selfie studios – one of them should be near you! Try to fix an appointment today.
Flowers
Flowers seem to be a universal gift for women. So why wouldn´t they be appreciated on Mother's Day? Just ask yourself: Will your mother be glad to get something you made yourself or would she better like fresh, real flowers? While they arguably last longer, 3D printed flowers will rather smell a bit plasticky than their organic counterparts.
I recommend these drooloop flowers. Printed some of them myself on a gardening event and they come out really cute. More realistic, but costing five bucks, are the 3D printed carnation blossoms.
Jewelry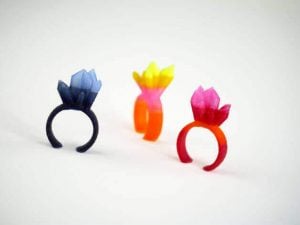 3D printed jewelry has so many options, especially as more and more filaments with the look and feel of metal are available. Rings, pendants for necklaces, earrings or something completely else? Jewelry is a good choice because it can express value as well as individuality. You should know by now what kind of Jewelry your Mom likes. A bright, bold choice would be these Giant Crystal Rings, or in a more geometric style, this chunky bracelet and the matching squared ring. Or is the ornamental necklace the right style?
A cake?
Yes, you can technically 3D print a cake. But who owns a food 3D printer? If you want to take a chance, you can modify an existing 3D printer to print with dough, chocolate, and icing. Even two of those options would suffice.
For those who are interested: It´s not that hard, but it takes quite some customization on your hard- and software for that to work properly. 3D printing icing through whatever 3D printer you have available may work fine. Take a look:
Admittedly, that seems to be a possible big mess. You decide: Does it look better when you use the kitchen to bake a cake?If yes, do that. If no, stay the hell out of the kitchen and do something else.
Not enough?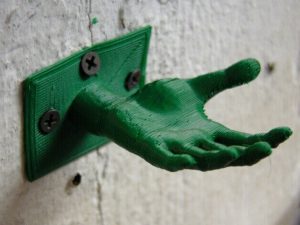 If our list isn´t enough for you or just doesn't give you the right idea, I recommend surprising your Mother with a helping hand. Well, a real helping hand, not a 3D printed hand. Your hands helping your Mother. There´s no such gift as help, not only on Mother's Day. Show her you appreciate what she does every day and make her daily tasks easier.
Have a nice Mother's Day, everyone!
License: The text of "The 5 best 3D printed Mother's Day gifts" by All3DP is licensed under a Creative Commons Attribution 4.0 International License.
Subscribe to updates from All3DP
You are subscribed to updates from All3DP
Subscribe
You can't subscribe to updates from All3DP. Learn more…