MIT engineers develop a 3D fabrication method that could allow multiple doses of a vaccine to be delivered over time with a single injection.
There's no downplaying the positive impact that vaccines have had on mankind, protecting us from debilitating diseases and conditions. In fact, infants typically receive nine immunization injections during their first year on Earth. Unfortunately, a trip to the doctor's office for vaccination shots rarely proceeds without hysterical crying or some other form of parenting-related difficulties.
However, researchers from the Massachusetts Institute of Technology are developing a 3D fabrication technique that would allow multiple doses of a drug or vaccine to be delivered to a patient over an extended period of time. This means that you'd only have to face the dreadful needle jab once.
The method utilizes microparticles that resemble tiny coffee cups that are sealed with a lid. Within these "cups" are certain vaccines or drugs, which are administered at specific times. These polymer-based particles are biocompatible and FDA-approved, engineered to degrade and spill out the contents of the cup.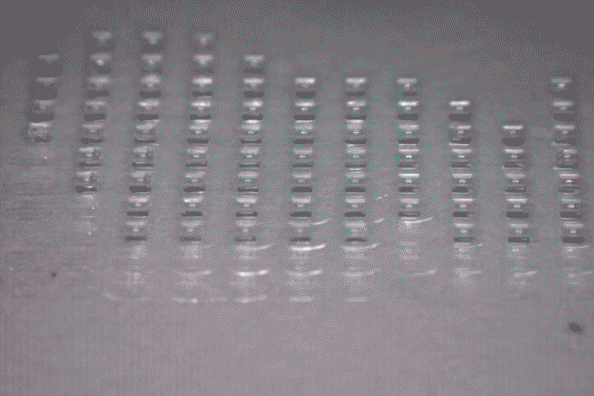 3D Fabrication Technique Could Have a "Significant Impact on Patients Everywhere"
According to research scientist Ana Jaklenec, they were unable to create these structures using current 3D printing methods. Instead, the team used a new method called SEAL (StampEd Assembly of polymer Layers). This fabrication technique works with any thermoplastic material and produces microstructures with complex geometries that could have a wide range of applications. This includes injectable pulsatile drug delivery, pH sensors, and 3D microfluidic devices.
The sealable polymer cup is made from PLGA, a biocompatible polymer that has already received approval for use in certain medical devices. This material can be engineered to degrade at different rates, allowing the researchers to have full control over release times.
The research team creates silicon molds for the cups and the lids with photolithography. About 2,000 molds are fit onto a glass slide and used to form the cups, which are cube-shaped. After the cups are filled with the vaccine or drug, lids are placed onto each cup and fused using heat.
This delivery method would be especially useful in developing countries, allowing children who might not visit the doctor often to receive all the necessary vaccinations right after birth.
"This could have a significant impact on patients everywhere, especially in the developing world where patient compliance is particularly poor," says MIT professor Robert Langer, a senior author of the study alongside Jaklenec.
Once again, MIT is reinventing 3D printing technology to achieve some truly monumental and groundbreaking goals. This year alone, we've seen the prestigious university behind some marvelous work, from "peel-and-go" structures to an autonomous construction rig. By creating a single delivery system for multiple vaccinations, the research team could help make the immunization process more bearable for both parents and their children.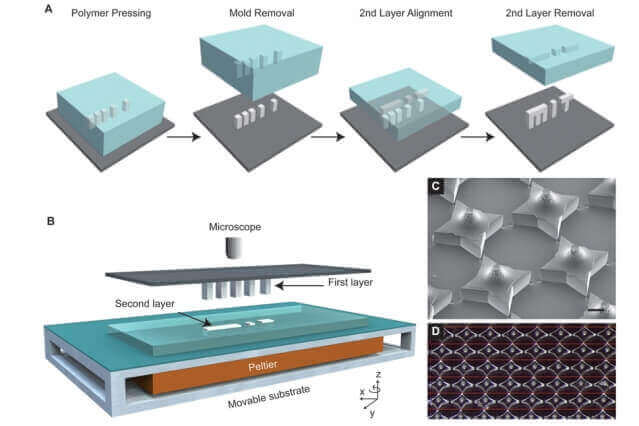 Source: MIT
License: The text of "3D Fabrication Technique Allows for Multiple Vaccinations in Single Injection" by All3DP is licensed under a Creative Commons Attribution 4.0 International License.
Subscribe to updates from All3DP
You are subscribed to updates from All3DP
Subscribe
You can't subscribe to updates from All3DP. Learn more…