Dinara Kasko makes use of 3D printing to shape her latest works of pastry art, which incorporate mathematical principals and sculpture.
Last year, All3DP turned the spotlight on Dinara Kasko, the Ukrainian architect turned pastry chef who uses 3D printing to create complex cakes with distinctive looks.
Fast forward to now, and she's still still at it, recently incorporating work of designers and artists alike to create some truly extraordinary pieces.
Kasko's newest cake mold, "Cluster" — which appears in this article's featured image — is the result of a collaborative effort with parametric designer Andrej Pavlov. Its model is based on a mathematical principle called a Voronoi diagram.
Other recent works include a series of cakes inspired by Venezuelan artist Jose Margulis' 3D sculptures. Achieving the complex patterns required precise techniques, for which she enlisted a little help from some engineer friends.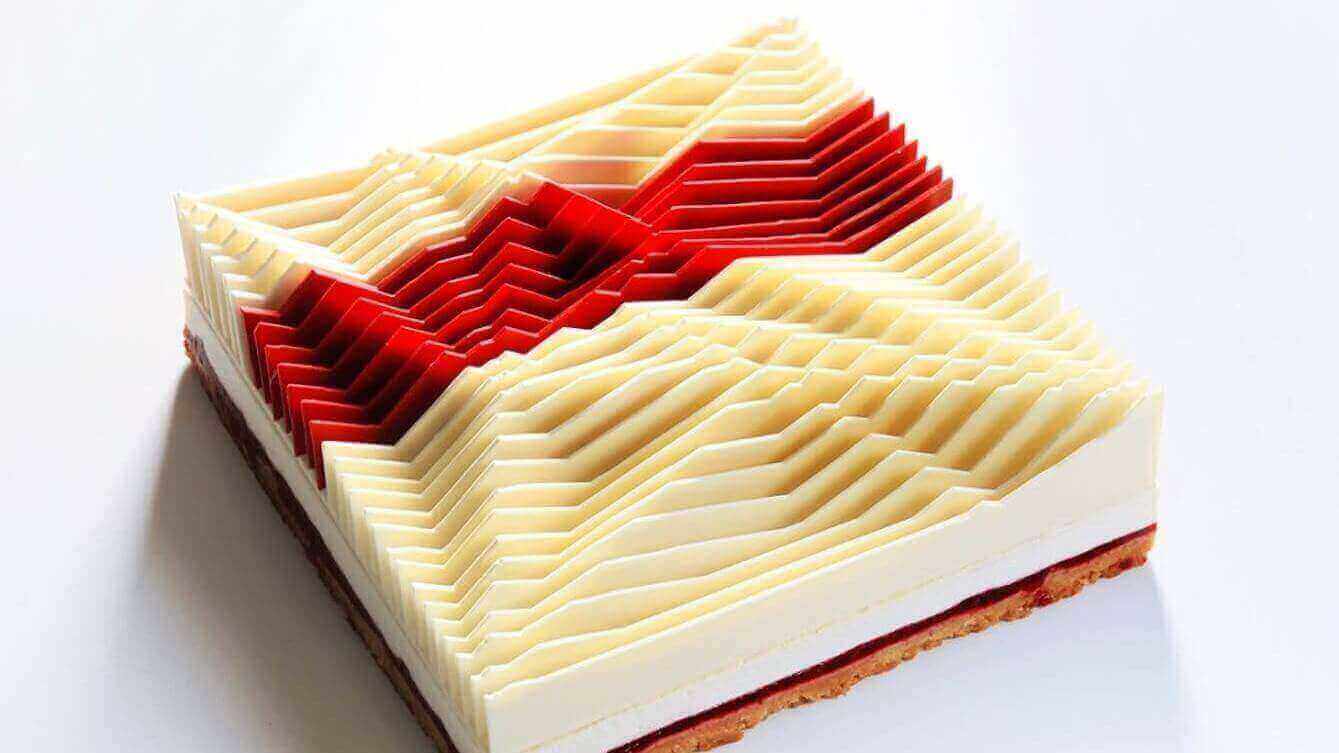 How Do You 3D Print a Cake?
While it is technically possible to 3D print food, Dinara Kasko uses a slightly different approach, which involves three main steps:
First, she generates a model using CAD tool Autodesk 3ds Max. Next, she prints a positive mold with an Ultimaker 3, from which she then produces a silicone cake mold. Finally, with the help of this second mold, the cake is baked and decorated.
Kasko's initial work incorporated a large amount of geometric shapes — simple exteriors hiding deliciously complex interiors.
Other early efforts included "The Bubbles", which was inspired by biomimicry, and "Lime Basil Triangulation", a sort of low-poly mountain range draped in a deep shade of red.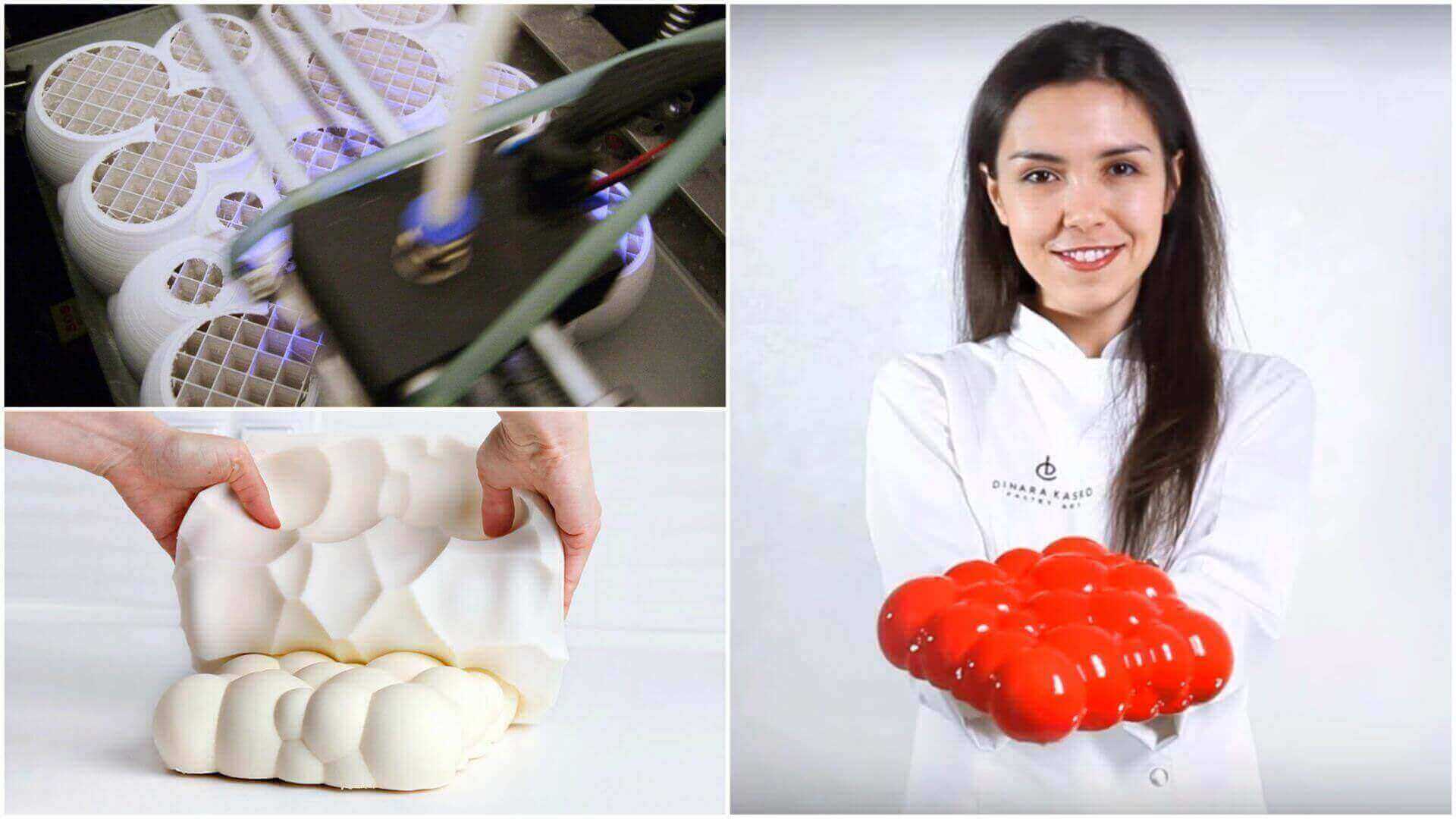 Source: New Atlas
License: The text of "Dinara Kasko Creates New Pieces of Pastry Art with 3D Printed Cake Molds" by All3DP is licensed under a Creative Commons Attribution 4.0 International License.
Subscribe to updates from All3DP
You are subscribed to updates from All3DP
Subscribe
You can't subscribe to updates from All3DP. Learn more…