Lucky owner of a resin 3D printer? Then you'll be needing a list of cool resin / SLA models to 3D print. Here are some fun projects to get you started.
Don't miss: 2019 Best Resin 3D Printers (Fall Update)
Sure, the vast majority of desktop 3D printers are of the Fused Filament Fabrication (FFF) variety. That's about building an object layer by layer with molten thermoplastic filament. But while the technology is cheap and accessible, and can deliver great results, some folks are craving MORE.
And by MORE, we mean they're gazing wistfully at an SLA 3D printer.
Stereolithography (SLA) 3D printers are technically superior to FFF 3D printers chiefly because of their high resolution. By curing light-sensitive resins with a laser, SLA machines can produce accurate and detailed objects that are second to none. That's why they're so highly prized in the jewelry and dentistry industries, for example.
But when it comes to the fabrication process, SLA 3D printers have their own set of requirements. Because the object is being formed in a resin tank, particular care has to be taken that any uncured liquid resin is not left trapped inside the object. For this reason, many objects are fabricated at an angle on the build platform.
Now that SLA machines are becoming more affordable, easy to use, and reliable — and you're more likely to have bought one — we've compiled a list of cool things for SLA 3D printing.
Did we miss your favorite design? Be sure to let us know in the comments.
Cool Resin/SLA Models #1: 3DBenchy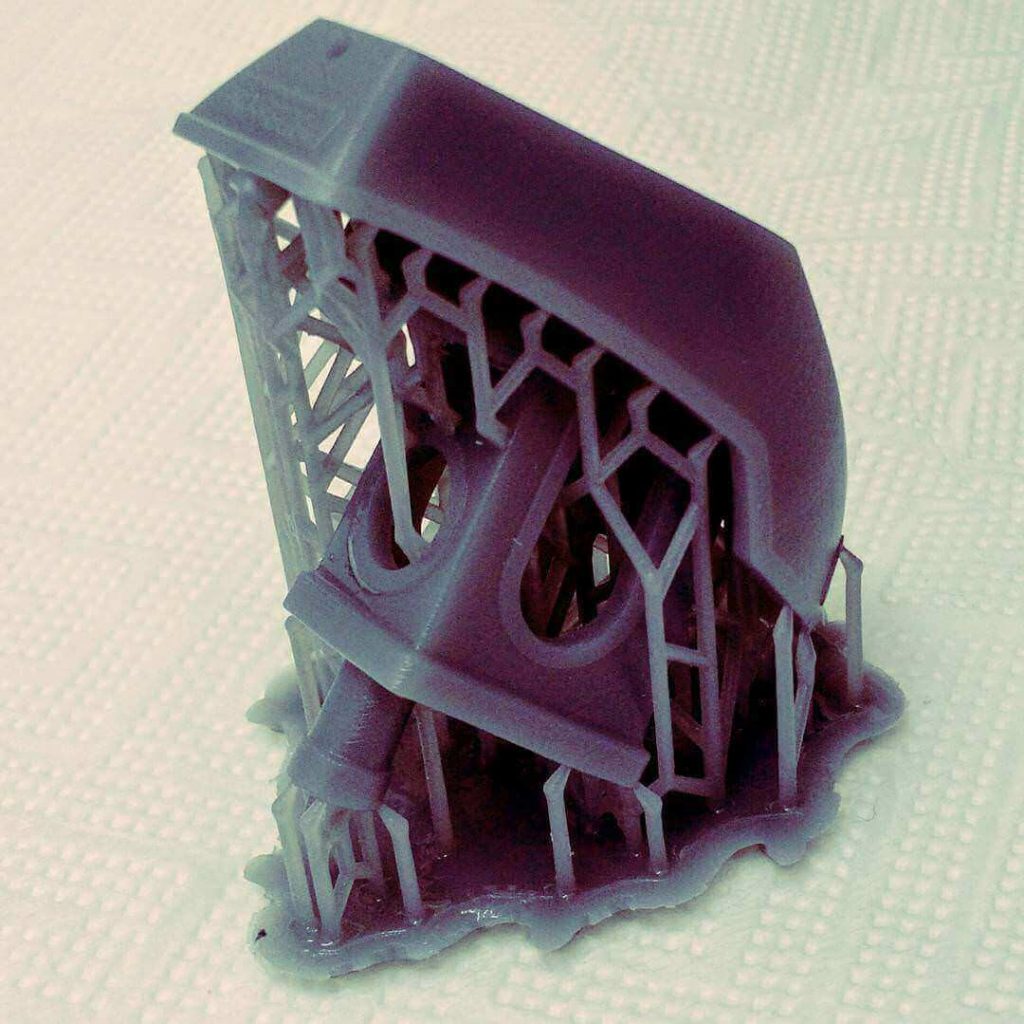 The first thing you're going to want to print (and admire) is 3DBenchy, the jolly 3D printer torture test. This open source design from Creative Tools is a de facto standard for assessing the quality settings of a 3D printer, whether it's an FFF or an SLA 3D printer. We made one here in the ALL3DP office when testing a Form 2, and the detail and resolution is simply gobsmacking to behold.
Download: Thingiverse | Pinshape | Cults3D | MyMiniFactory | YouMagine
Cool Resin/SLA Models #2: Hollow Draudi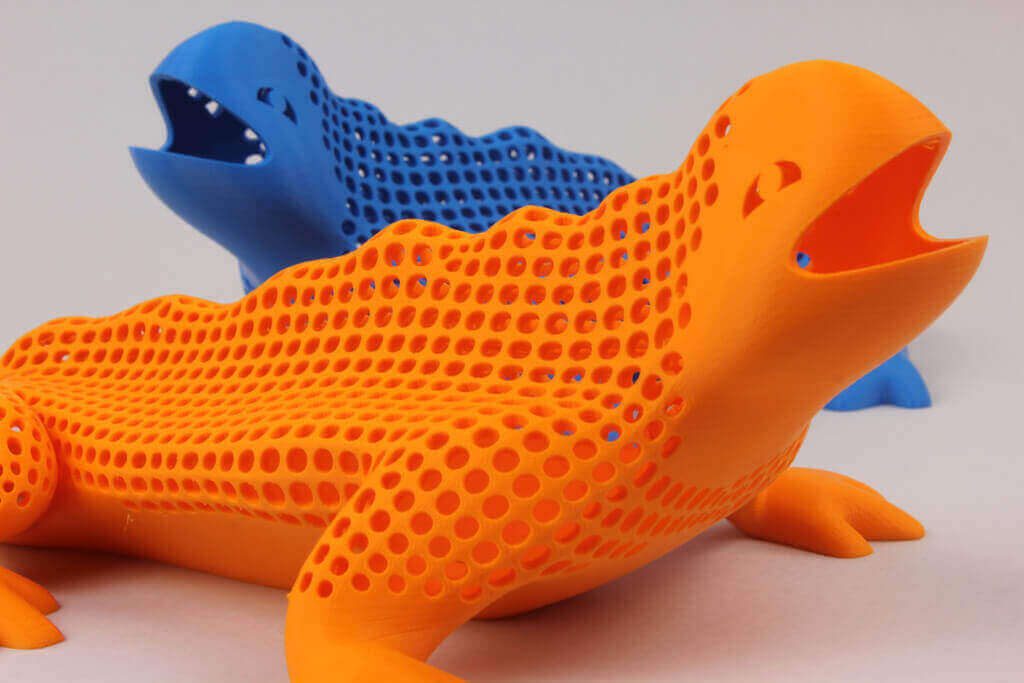 The second thing you're going to want to print (and admire) is the Hollow Draudi from BCN3D Technologies. This is another workout object for an SLA 3D printer, with an empty geometry that's perfect for fabrication on resin 3D printers. Of course, you can also create one on an FFF 3D printer if you so choose, but there are other more capable designs in the BCN3D Draudi family for flexing those muscles.
Download: Thingiverse | Cults3D | YouMagine
Cool Resin/SLA Models #3: dyMAXion Build Volume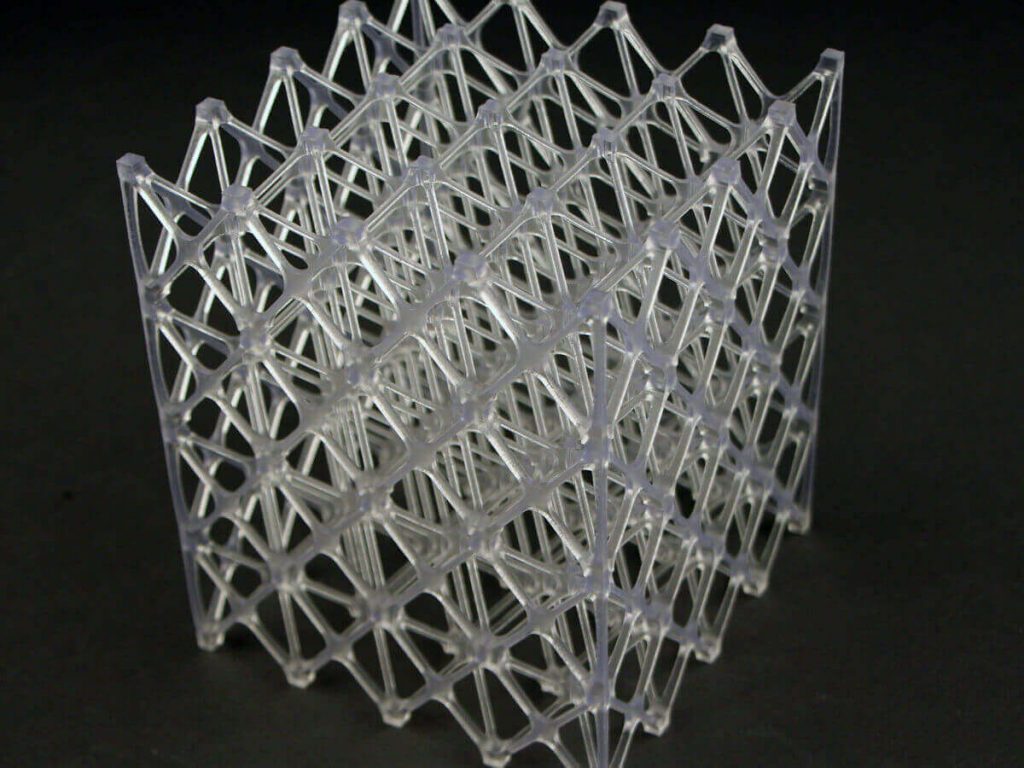 One more useful model for calibrating your SLA 3D printer; the handy dandy dyMAXion full build volume test. It's been specially designed by Formlabs to take up the entire build volume of their flagship Form 2, which is 145 × 145 × 175 mm large. But they also promise that it can be fabricated on other resin based 3D printers, so download and go crazy with it.
Download: Pinshape
Cool Resin/SLA Models #4: Squid in a Jar / Gorilla Skull LED Lamps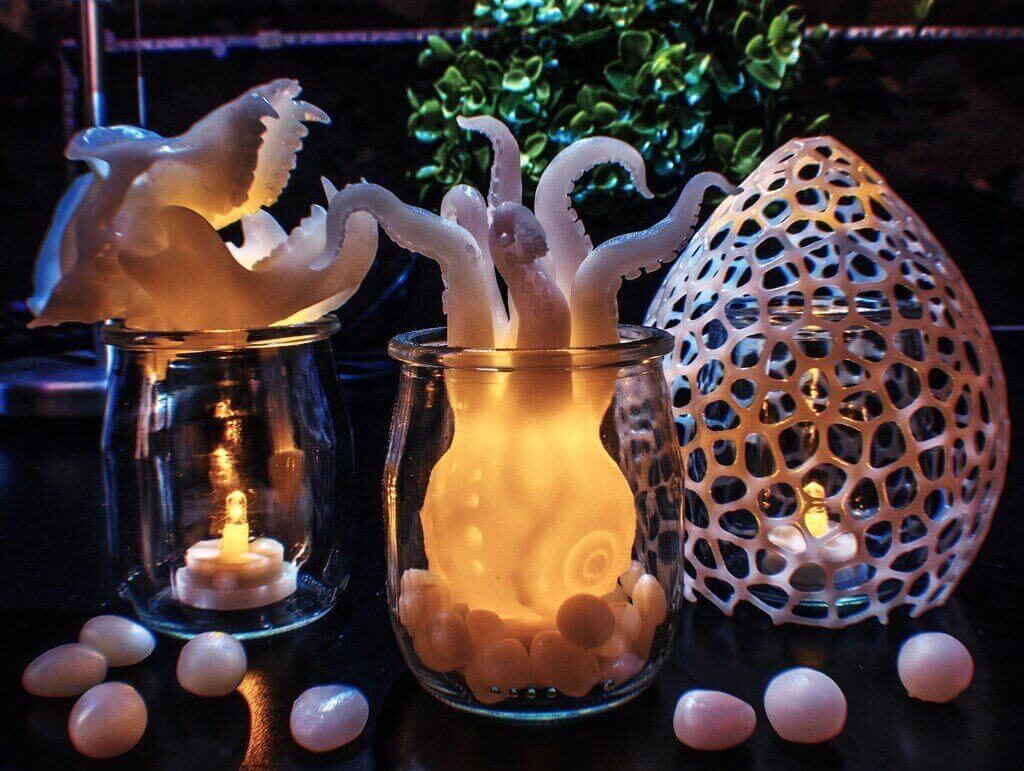 Moving on to objects less practical (but fun), this pair of striking designs are printed hollow, with room to insert LED lamps for spooky illumination at your next garden party. After all, what could be more inviting than a writhing squid in a jar? OR a gurning gorilla skull? Nothing this side of H.P. Lovecraft, that's what.
Download: Thingiverse
Cool Resin/SLA Models #5: Origami Bunny / Human Heart LED Lamps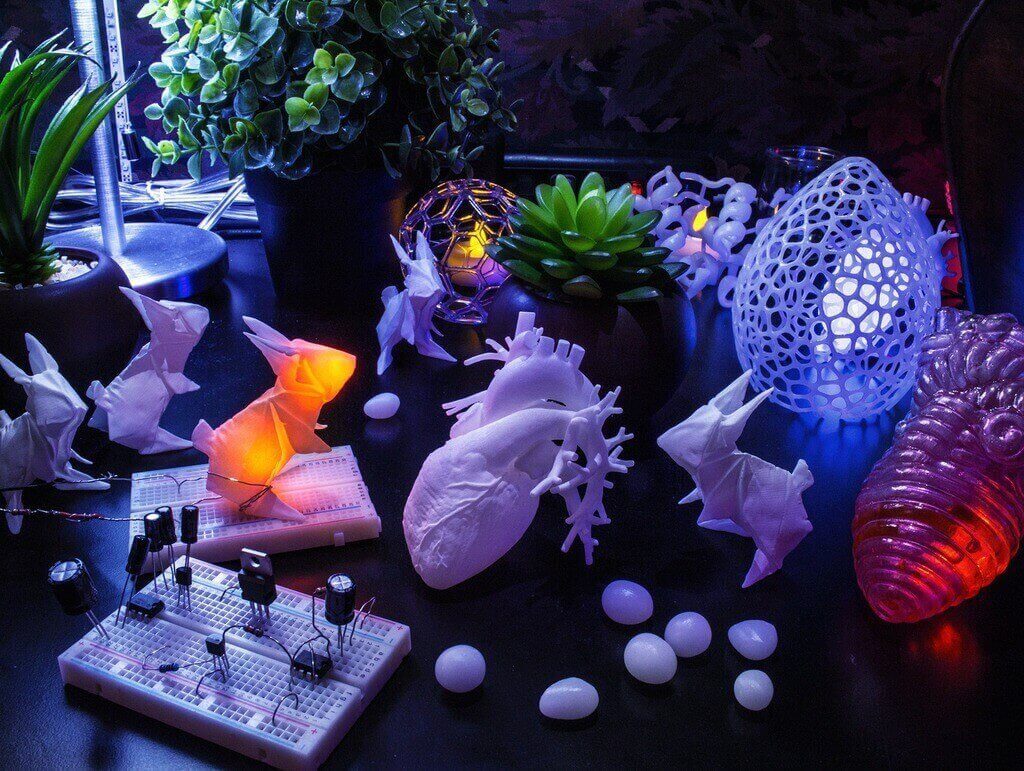 Oh wait, you'd like to see some more LED Lamp action? Designer Walid Aziz is happy to oblige. Following on from his squids and skulls above, we get a change of pace with an origami bunny and… a human heart. Ewwwwwww. Once again, these designs can be printed hollow on an SLA 3D printer, with room inside for inserting an LED light to provide atmospheric lighting.
Download: Thingiverse
Cool Resin/SLA Models #6: Functional Hinged Box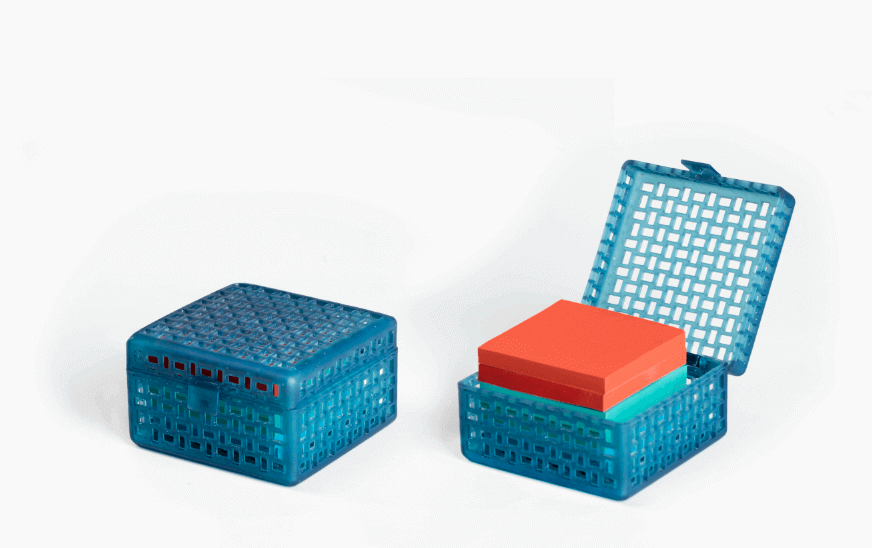 This ornate hinged box is just the thing for tidying away your post-it notes and other desktop knick-knacks. Plus, it has integrated leak-holes for those disastrous moments of coffee spillage. The design is printed in two separate parts, which are then easily snapped together to form a functional item.
Download: Pinshape
Cool Resin/SLA Models #7: Vintage Tiny Television Set
This tiny vintage TV set is a homage to the Philco Predicta, an iconic design from the 1950s. This project is built around a 2 inch LCD display, and printed in clear resin on an SLA 3D printer. An interesting detail is that the front lens was polished clear after being printed, so it really is possible to watch classic B-movies like Forbidden Planet and The Thing from Another World.
Download: Thingiverse
Cool Resin/SLA Models #8: Incense Pagoda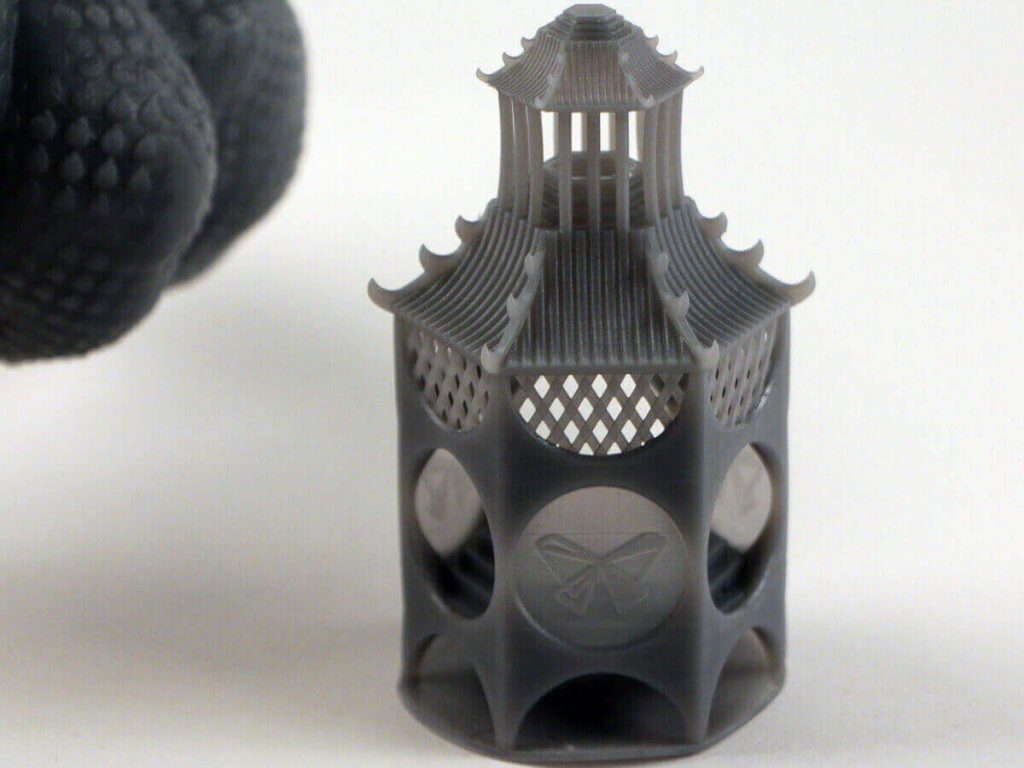 There's so much strife and tension in the world, man. Like, if only we could sit in the Lotus position on a organic woolen rug in a Fairtrade certified yurt and light some incense — maybe listen to some whale songs — everyone would feel so much more relaxed. Step one on the path to enlightenment and SLA 3D printing is this incense pagoda, designed to be printed without supports and hold an incense cone in the center (but take care that your material is strong enough for the heat).
Download: Pinshape
Cool Resin/SLA Models #9: Sparschwein Piggy Bank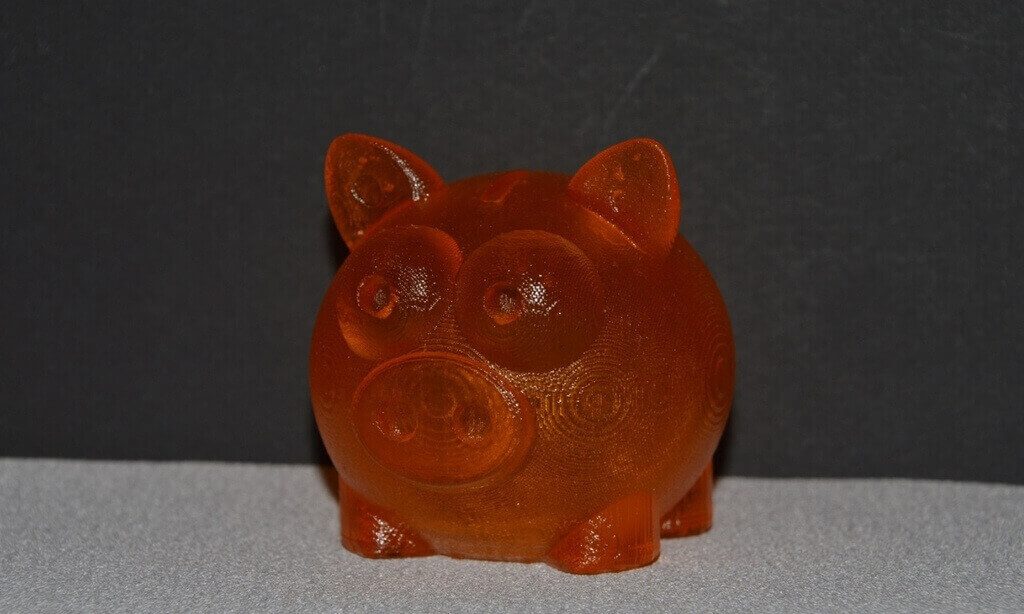 Moving from the spiritual to the material, we have this cute little "sparschwein" piggy bank. If anything else, it puts to rest the notion that FFF 3D printers have the monopoly on practical money saving measures. And hey, if you follow this guide for making a scented resin, you can make this piggy bank smell of money… If there was a general consensus on what money actually smelled like. Cheddar, perhaps?
Download: Thingiverse
Cool Resin/SLA Models #10: Wind Sculpted Vase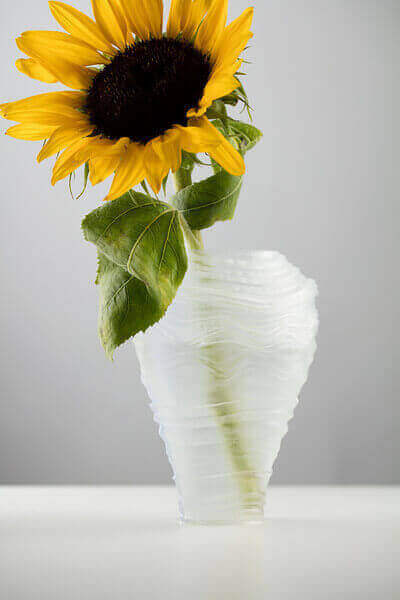 Next, we have this elegant wind sculpted vase. It's a simple design, and looks like a perfectly comfortable home for sunflowers. A fun fact about this model is that it was designed by Martin Galese, general counsel at Formlabs. Designing ornamental vases is one way to unwind from the stresses of the day job, we guess!
Download: Pinshape
Cool Resin/SLA Models #11: Eiffel Tower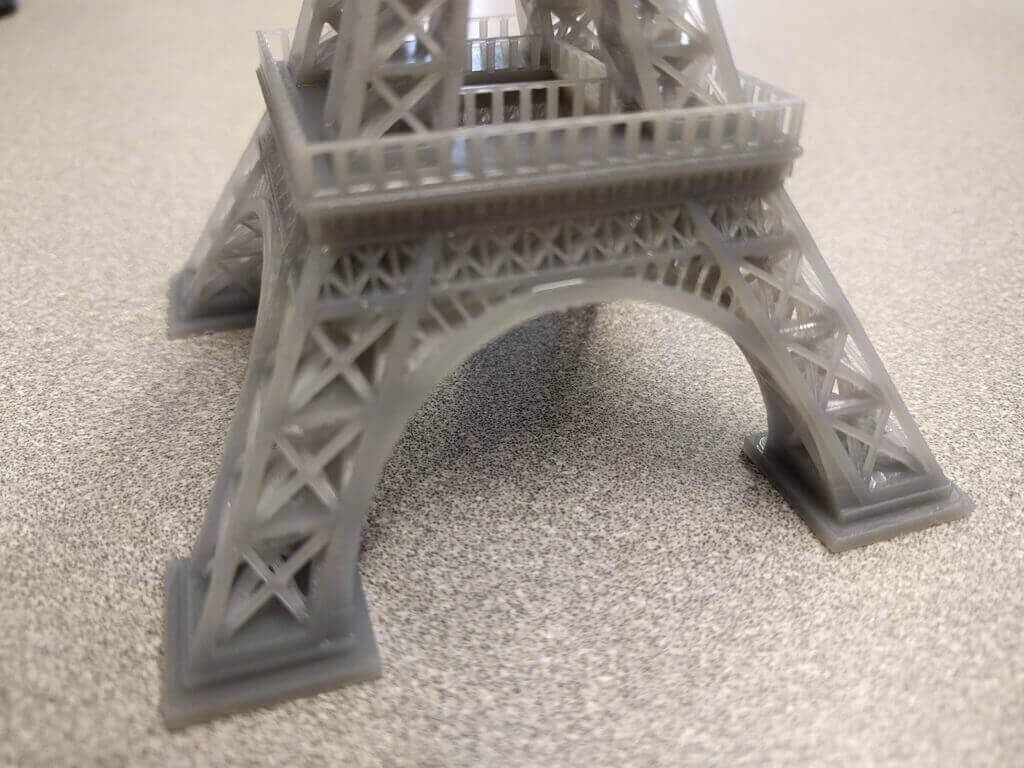 This is a model of the Eiffel Tower in Paris, France that's been optimized for SLA resin flow. The structural detail is incredible, and is surely a great test of your resin 3D printer's capabilities. Accessorize with some fresh croissants, Bonne Maman apricot jam, and a block of brie cheese for some extra Gallic charm.
Download: Thingiverse
Cool Resin/SLA Models #12: Giant Squids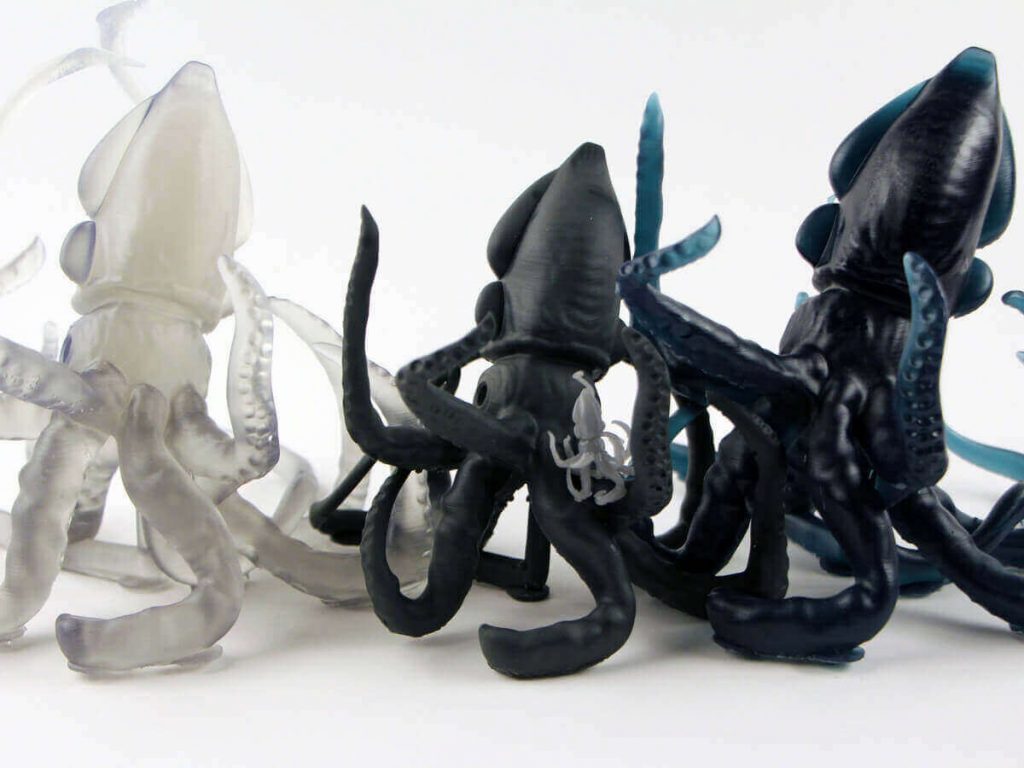 More squids for your resin 3D printer, this time a set of giant sea monsters that can be printed without supports. With so many challenging overhangs, you'd have a hell of a time replicating this design on a conventional FFF 3D printer. And we can't be sure, but we suspect there's a niche audience for The Call of Cthulhu deep in the heart of the SLA 3D printing community…
Download: Pinshape
Cool Resin/SLA Models #13: iPhone 6 Dock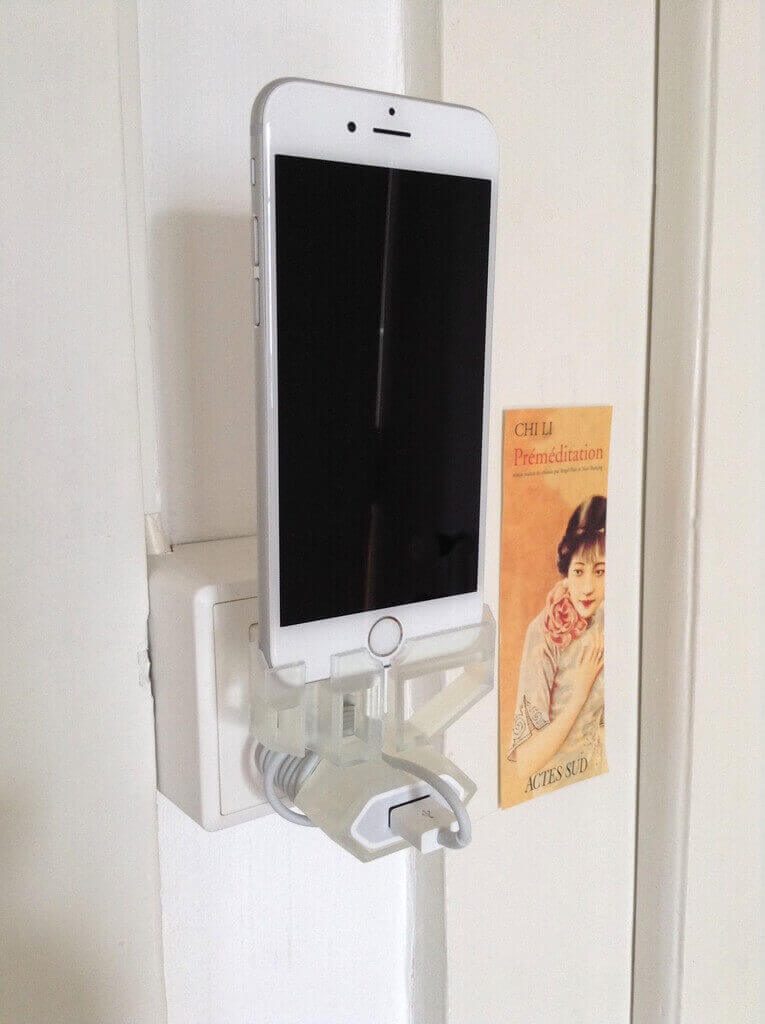 For those folks rocking an iPhone 6 or 6s, this nifty design converts the plug charger into a docking platform, perfect for any household power points that are higher than floor level. It should be easy to modify to accomodate the bigger iPhone 6 Plus, too, but the (slightly) heavier phone may cause more of a strain on the wall socket.
Download: Thingiverse
Cool Resin/SLA Models #14: Turtle Dove Tree Ornament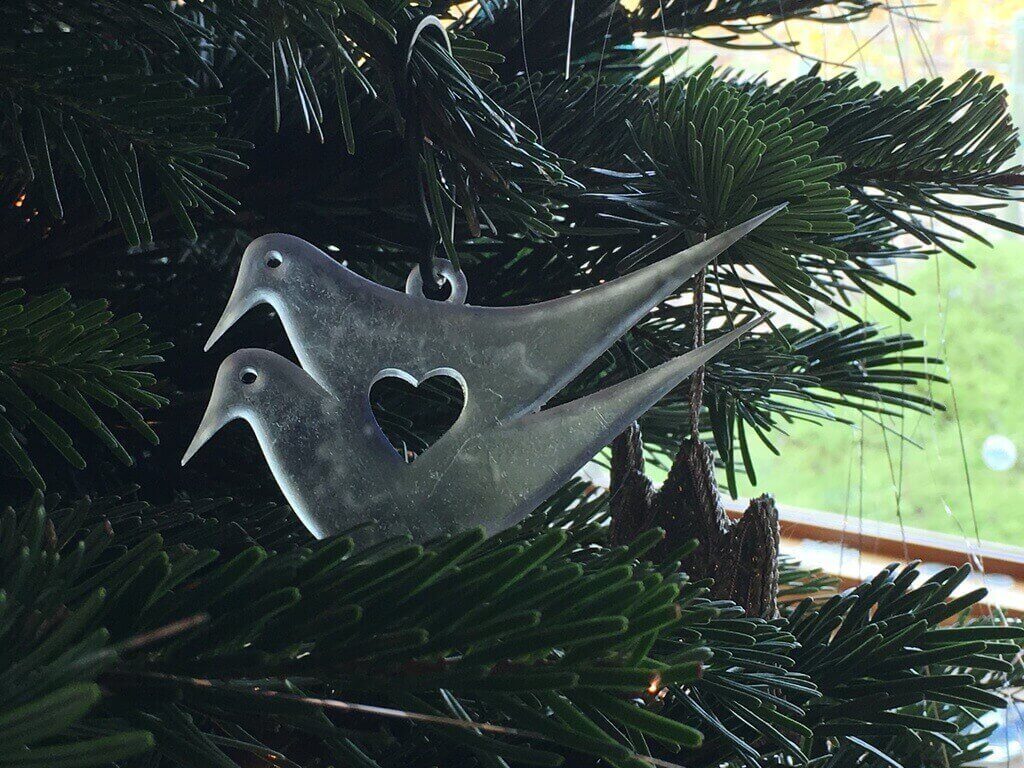 Apparently, the humble Turtle dove represents peace, friendship and love. That's why this ornament of two birds has a big old heart in the middle (in case you missed it), and it makes a perfect seasonal decoration for the Christmas tree. This print shown in the picture was specifically made on an SLA 3D printer, but it should be easy to make on an FFF machine, too.
Download: Thingiverse
Cool Resin/SLA Models #15: Bird Cage Ear Rings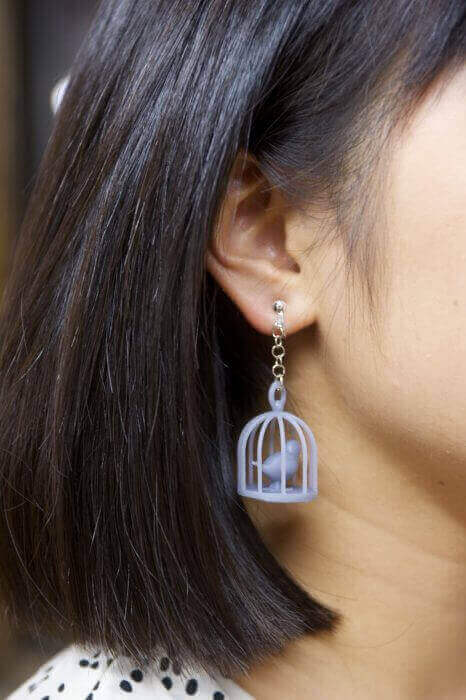 Do you know why the caged bird sings? No? Hold it closer to your ears, and then perhaps all will become clear. These dinky bird cages are ultra simple, and can be printed quickly and without supports.
Download: Pinshape
Cool Resin/SLA Models #16: Collapsing Candle Holder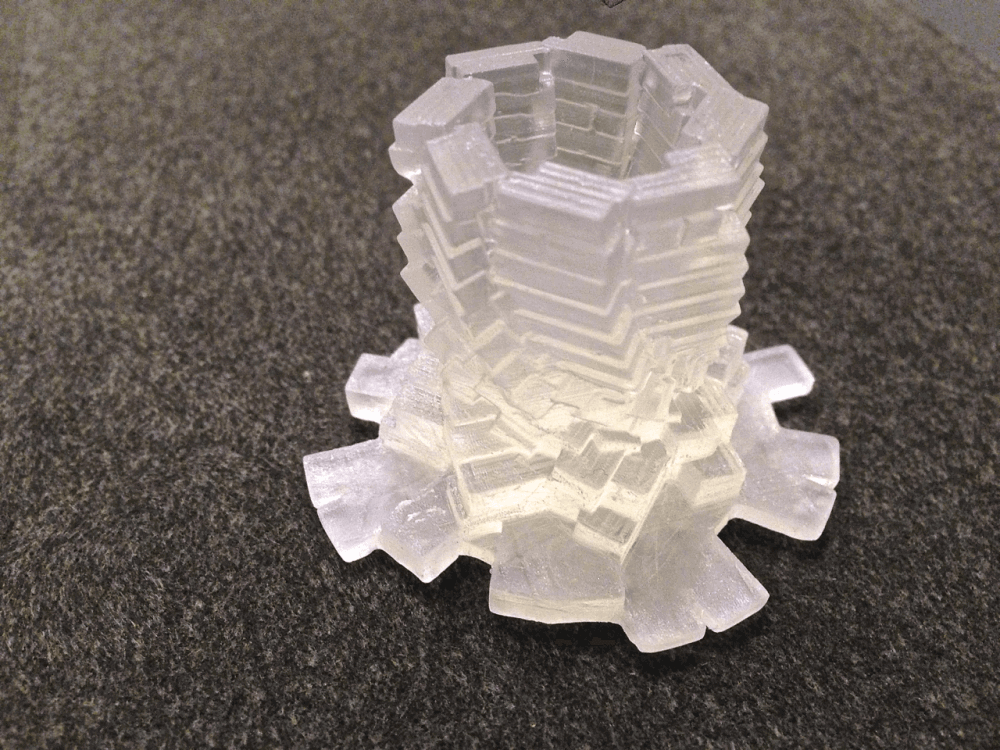 This is a striking design for a candle holder, made from a 3D generative coding app called Structure Synth. It wouldn't look out of place in Superman's Fortress of Solitude, we reckon. But make sure you put a tall candle in there; save the smell of burning plastic for your FFF 3D printers.
Download: Thingiverse
Cool Resin/SLA Models #17: Deco Apple TV Remote Stand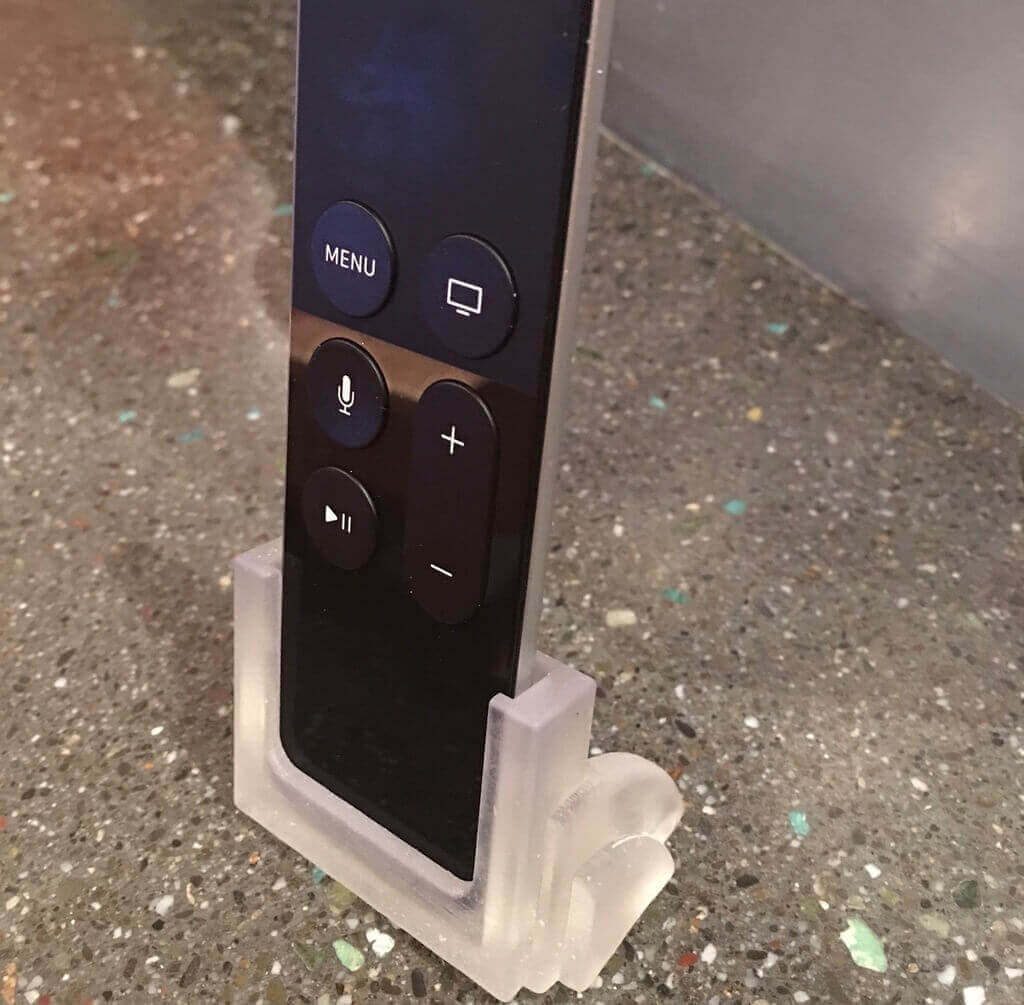 Got yourself an Apple TV? Prop up the slimline remote on this elegant, art-deco inspired stand when not in use. The stand was designed and tested on an SLA 3D printer first and foremost, but it's also possible to produce on an FFF machine.
Download: Thingiverse
Cool Resin/SLA Models #18: Geared Robot Horse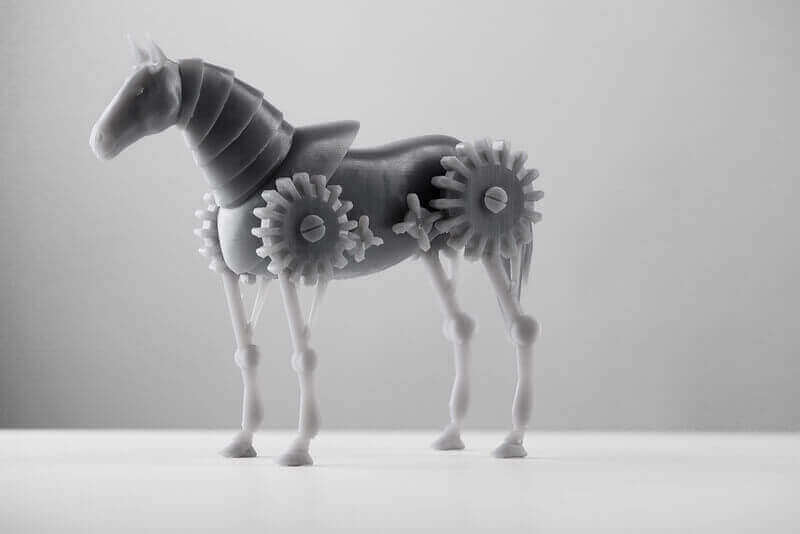 If Robocop ever put in a transfer for the Canadian Mounted Division, he would sit astride something like this Geared Robot Horse. But, you know, blown up to 3000%. And fully motorized. And with mounted lasers for bedazzling perps. In any case, this is a cool design that could be improved upon if the parts were articulated. Your move, creep.
Download: Pinshape
Cool Resin/SLA Models #19: Antennae Lamp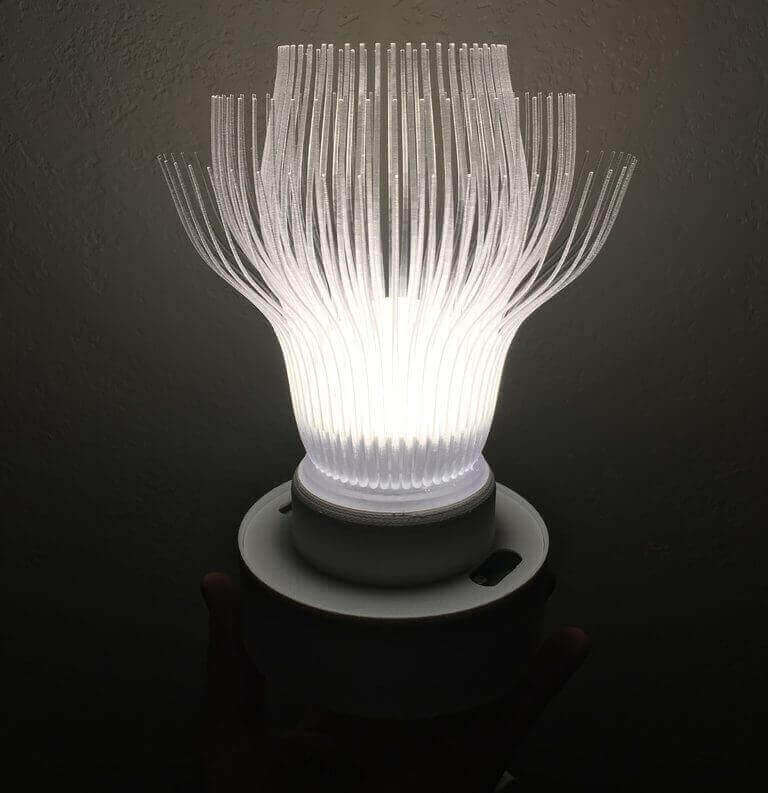 What, you thought we were done with lamps? Nosirree! The thing that makes this particular project so cool is that it combines both FFF and SLA 3D printing into one sweeeeeet project. Whilst the base is modelled from conventional thermoplastic, the shade is made with resin on an SLA 3D printer, with a set of magical tendrils that create a striking effect when illuminated. Very cool.
Download: Thingiverse
Cool Resin/SLA Models #20: Mini Form Printers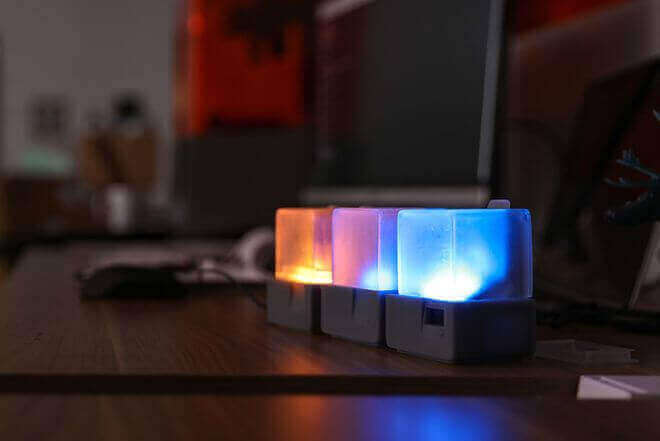 These mini Form 2 models have another purpose other than looking cute. Created at the Formlabs 2016 Hackathon, they actually show a printer's status. The electronics inside use the Form 2 Dashboard API to get the current status of a printer and display it with LEDs. The light changes color depending on whether the printer is idle, currently printing, or finished printing. The design even features a mini speaker that plays a victory song when a print is complete. These are just the models for the STL files, but stay tuned for the full instructions for the electronic components.
Download: Pinshape
All Images Copyright Their Respective Owners
License: The text of "20 Cool Resin / SLA Models to 3D Print" by All3DP is licensed under a Creative Commons Attribution 4.0 International License.
Subscribe to updates from All3DP
You are subscribed to updates from All3DP
Subscribe
You can't subscribe to updates from All3DP. Learn more…