When it comes time to take your prototype or product beyond the desktop 3D printer and into the professional realm, you can utilize a 3D printing service provider (or, conversely, All3DP's very own CraftCloud) to access expensive, industrial-grade additive manufacturing technologies that would otherwise be outside of your budget. In order to maintain a happy and hearty customer base, it's critical that these prototyping and manufacturing bureaus provide the latest cutting-edge technology to their clients.
That's precisely why the leading 3D printing service bureau Shapeways has recently struck a new partnership with Carbon, the Silicon Valley startup that has amassed recognition for its groundbreaking Digital Light Synthesis (DLS) 3D printing technology. In this collaboration, Shapeways will allow select customers to order 3D printed parts that are produced using Carbon 3D printers.
Leveraged by companies like Adidas, Lamborghini, and Incase, Carbon is one of the few companies to bring 3D printing technology to the mass production stage. Boasting speed and scalability, Shapeways believes that adding this resin-based 3D printing process to the mix will bolster its 3D printing portfolio.
"Shapeways is on a mission to make 3D printing technology accessible to every entrepreneur who strives to bring their innovations to life and build a business. The partnership with Carbon will enable us to support our customers better in their mission to push the boundaries of their industries," said Greg Kress, CEO of Shapeways.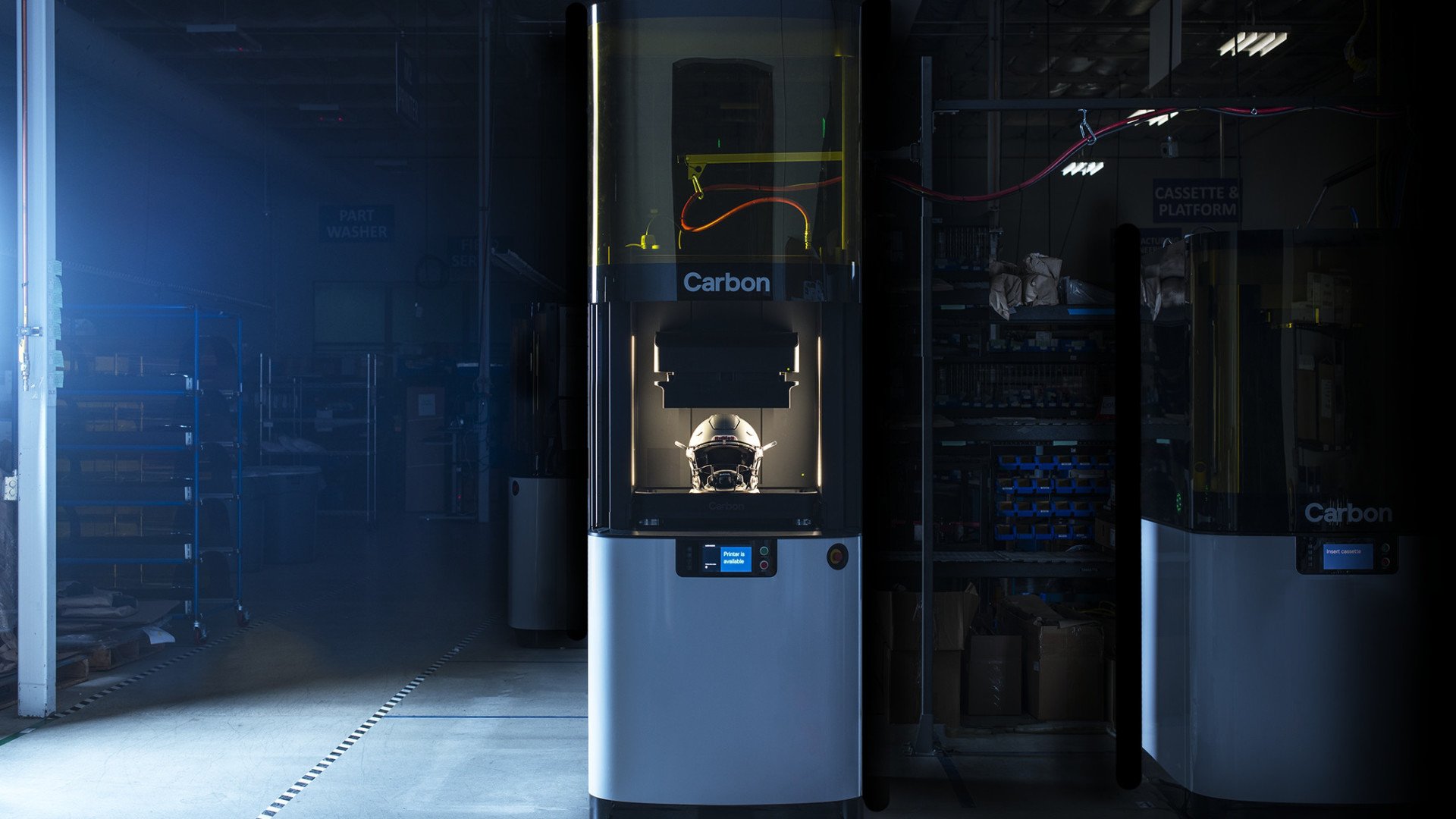 Shapeways to Offer Three Different Resins for Carbon 3D Printing
At first, the service provider will only make Carbon's 3D printing technology available to select clients. For now, there's no word on whether it will become available to the broader customer base, but we expect greater accessibility to follow in the near future.
Shapeways will offer three different resin materials for use with Carbon 3D printers, each of which aims to satisfy various applications.
Elastomeric polyurethane (EPU 40) – an elastic material that offers foam-like properties, both tear-resistant and highly durable
Rigid polyurethane (RPU 70) – a stiff and strong material that is ideal for automotive and industrial-grade parts
Urethane methacrylate (UMA 90) – a strong resin that is best-suited for producing jigs and fixtures
As for Carbon, the digital manufacturing pioneer has already had an exciting start to 2019. Not only did the startup reveal a marquee partnership with the automotive manufacturing Lamborghini, but Carbon also recently released its new large-format L1 3D printer. Now, with a solid partner in the form of Shapeways, entrepreneurs and designers will have better access to this highly coveted resin-based additive manufacturing technique.