If you've been struggling to make a decision on which VR or AR gadget is right for you and your needs, you'll be pleased to learn there's a tool which is making this choice a little easier.
Aniwaa is startup based in Phnom Penh, Cambodia set up by French entrepreneurs, Martin Lansard and Pierre-Antoine Arrighi in 2013. It has since become a trusted source of information on 3D printer and 3D scanner specifications. Now, they're launching a similar tool but for VR and AR. The idea is to provide tech enthusiasts with decision-making tools to make sure their purchases are informed.
The VR and AR tool is now live and available to use. It follows recently secured seed funding in early 2018 which helped the company build "the most complete database yet devoted to virtual, augmented and mixed reality head-mounted displays (HMDs)."
Arrighi, Aniwaa's co-founder but also technical advisor, said: "There are many overlaps between VR/AR and 3D printing so it was a logical choice for us… New hardware is being announced almost every week now, which is great, but it's also creating a very fragmented space. The number of headsets more than doubled since we started discussing this project at the beginning of the year and this is where we can make a difference."
Bringing Scattered Information to One Place
The company explain in a press release that information about VR and AR technology is "scattered" across the internet. There are very few user-friendly guides for consumers.
The new comparison engine will address this issue and make choosing virtual and augmented reality HMDs easier. So far, the comparison engine indexes over 100 devices and counting. You can find what you're looking for easily by using filters to narrow down your selection.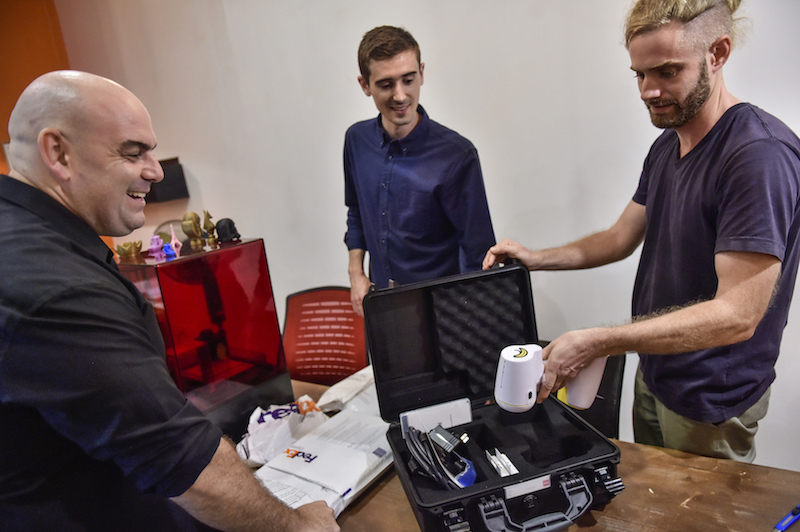 Once you've found a product you're interested in, compare it to up to two other products and get a comprehensive overview of each. If you're still struggling, there are also guides and a special best of series available to use.
Lansard, co-founder and CEO, said: "I'm really proud of what we've achieved… We applied the methods and processes we developed with 3D printing to this new category of products. Emerging technologies are everywhere and we are now ready to cover even more verticals and make it easier for our users to embrace the future."
However, this isn't the only update for Aniwaa as the company is also celebrating its first "foray beyond 3D printing" by getting a rebrand and website update. This will be the fourth version of the website and there is now a focus on improving the user experience by making information easy to access, read and compare.
The company also explains that this new logo and brand design reflect its "growing expertise and ambitions". Lansard adds: "We are not the same company we were when we launched 5 years ago. Our content and marketing teams have grown and the company is thinking bigger. Our new AR and VR comparison engine is just the first step."
(Source: Press Release)