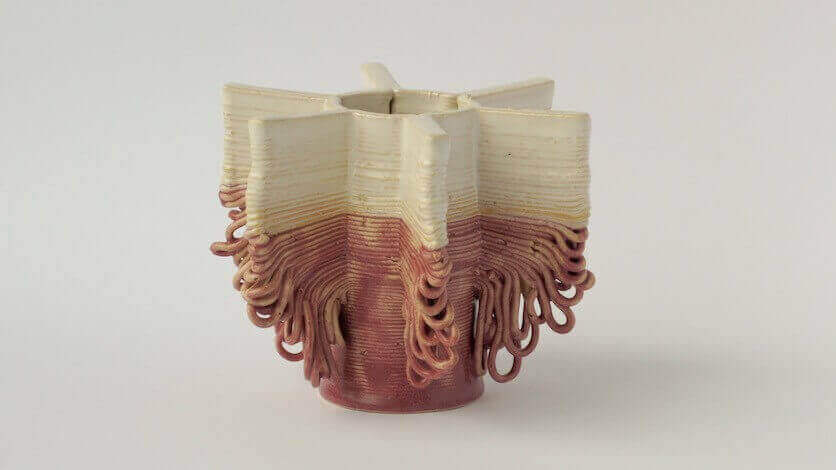 Ceramics extend the range of applications in this 3D printing materials guide for everyday use to the point that custom ceramics like coffee mugs have become staple items for online 3D printing services. But with dedicated extruder systems like WASP's Clay Extruder Kit 2.0, ceramics is now also a viable material for 3D printing at home. The clay is made up of fine-grained particles, other minerals and a certain amount of water that give some plasticity to the material.
When a ceramic part has been printed off it is then turned into solid pottery in a kiln. The water evaporates and the particles melt into each other, setting the shape and increasing the strength of a given component. For a glossy finish, it is covered in glaze and then put in the kiln a second time.
Ceramic 3D prints can be made using like humble FDM to more sophisticated methods like SLA. Wannabe potters can choose between varieties of glass, porcelain, and silicon carbide. Pottery stands out as heat resistant and hard wearing material for 3D printing that is nowadays mostly used in the arts, for tableware and dental implants.
Technologies: FDM, Binder Jetting, SLA
Properties: Heat resistant, fragile, porous surface, hard wearing
Applications: Visual arts, manufacturing (tableware, dentistry)
Price: $$